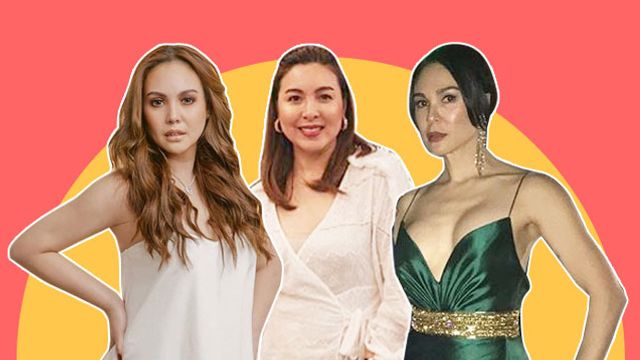 Family is the basic unit of society. From childhood, it is deeply ingrained in most of us that family comes before anything else, which is why everyone in it should be treated with love and respect. This is key to shaping each of us into becoming the people we grow up to be. It's all good if you have a mostly harmonious relationship with your family members. But what if you don't? 
Tara Westover, international bestselling author of the memoir Educated, tells of her experience being raised by parents whose beliefs, she later learned growing up, were different from hers. It came to a point where she has become estranged from most of her family. However, she speaks with no resentment towards them — in fact, she proclaims her love for them. 
"You can love someone and still choose to say goodbye to them," Tara tells Oprah Winfrey on "Supersoul," a talk show series on the Oprah Winfrey Network. 
"You could miss a person every day and still be glad that they are no longer in your life." 
Host Oprah noted that based on love as we know it, these statements are contradictory. "For a lot of people, when you love someone you're supposed to put up with it no matter what. If you are missing them, then you can't be glad that they're gone."
However, her own experience has taught Tara what love is, and what it's not, in the context of family. She tells Oprah, "It took me a really long time to figure out that love is just love.
"You love people — you give them that for free. And then you decide whether that's something you want to have in your life. 
"The alternative is 'I'm gonna change them and then I'm gonna have them in my life,' [but] that's not love. That's not what love is, that's not what it does, that's not the power that it has."
When she was a guest on "Ellen", Tara spoke briefly about her parents and the kind of upbringing she had. 
"They didn't believe in the things a lot of people would just take for granted. Doctors and hospitals, they didn't believe in them; public schools, I was never allowed to go to school," she told host Ellen DeGeneres.  
Knowing she wanted an entirely different future from what was presented to her, she decided to put herself to school. "I had to teach myself Algebra and apply for the ACT (American College Test), and then I applied to Brigham Young University." She went to graduate school after finishing university, and got her Ph.D. from Cambridge University.
Back in Oprah, she relayed an incident where her father came up to see her now as an adult, living her own life.
"He came over and gave me this really awkward side hug and told me, 'I love you, you know that?' and I said, 'I do. That has never been the issue.' And I always knew my father loved me. Of course he loved me. And I don't think my dad did anything that he did from a lack of love. I think we do love a great disservice when we make it about control and power and changing people. That's not what it is. 
"With my family, I would say that I love them now. I'm estranged from half my family, I love them very much, but I've accepted the fact that I need them to change to have them in my life, and whether or not they change is something I have no control over," she makes the differentiation.
In her book, Tara speaks of her struggle to detach herself from the family she grew up with in Idaho. 
"One of the things that made it hard for me to let go of my family was not being able to imagine any kind of future life that didn't have them in it. 
"We grow up in these families and we learn certain patterns and we think that we're all liberated and changed, but as soon as we're back in a situation we repeat those patterns. 
"Worse, very often we have dysfunctional family relationships and then we go out into the world and we find people who repeat that pattern with us. We attract those people. 
However, with faith and purpose, she believes the decision to live her life away from her family is for the best. 
"I love this idea of faith as a belief in a better world and a different life than you've experienced, love that you may not have experienced yet. 
"But to let go of what was and try to see what things could be, I think of as a really amazing intersection of faith and education because it's those two things together: it's the ability to see life as it is, and imagine a different life."