How To Fill Up The 'Love Tank' When You And The Hubby Feel Like Roommates Than Lovers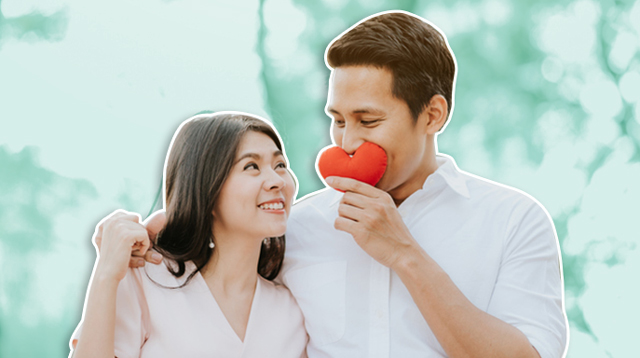 There are many ways we express love to our spouses, children, partners, and other family members. But there will always be that one or two distinct ways will come second nature to us, and that's what we often use express love.

What are the 5 love languages?

In his number 1 The New York Times Best Seller book, The 5 Love Languages, the author and a pastor, Dr. Gary Chapman, says whether you're a couple, young, old, or in between, knowing your love language can transform every relationship in your life. The five love languages he identified in his book are:

Words of affirmation

You use words to affirm that person. An example would be saying, "You look nice in that outfit."

Quality time

This means giving your undivided attention to someone. "It's doing something together, and you are my focus."

What other parents are reading

Receiving gifts

It is universal to receive gifts as an expression of love. The gift says, "he was thinking about me. Look what he got for me."

Acts of service

This means doing something for the other person. In marriage, it can be doing the dishes or vacuuming floors, etc. (Boy, do they count, right, moms?)

Physical touch

This means using physical touch as a powerful communicator of emotional love.

While we all have an idea which of the five love languages we tend to use more often, Dr. Chapman provides a test that will help identify your strongest love language. From there, learn how to apply it best in a relationship. You can take the test here.

ADVERTISEMENT - CONTINUE READING BELOW

How to use love languages in your relationship or marriage  

In a discussion aired in the podcast, Oprah's Super Soul Conversations, Dr. Chapman sat down with the media queen herself, Oprah Winfrey, along with other couples in the audience to dissect how the nuances of the five love languages work.

When your love language is different from your partner's

Dr. Chapman says, applying a love language that isn't our primary language will be challenging to use in a relationship.

"If you grew up in a home where you seldom heard positive words and now that you get to be an adult and you find out that words of affirmation are your spouse's primary language, it will be difficult. It's a learning curve," Dr. Chapman explains.

What he suggests is to practice the language by, say, writing down things people say to other people to affirm them. Then stand in front of the mirror and read them out loud until you hear yourself saying these things to others.

What other parents are reading

How to check if the love tank is full or empty

When a couple complains they felt more like roommates after 10 years of marriage, Dr. Chapman says the first thing they can do is check if the "love tank" is empty.

Dr. Chapman compared the love tank to a car's gasoline tank — if it's empty, the vehicle is not going to move."When we come off on the 'high' of the 'in love' experience — which didn't take any effort at all — and then if we don't know each other's love language, what happens is the love tank gets empty," says Dr. Chapman.

ADVERTISEMENT - CONTINUE READING BELOW

Recommended Videos

He adds, "Neither of us feels loved, the differences get bigger, we end up arguing with each other without resolving anything, and after a while, we ask each other "Why did we get married, we don't even like each other?"

Dr. Chapman expounds that if the wife's love language is words of affirmation, then the husband should look for things that he sees positive in her and verbalize this to her. "That's gonna make her feel a lot better because she's hearing a lot of positive things coming from you," Dr. Chapman says.

If quality time is the husband's love language, the wife should forego discussing problems and conflicts and sit down and have a good conversation about something positive in life.

"The more you give him undivided attention, the more he's gonna feel more loved by you," explains Dr. Chapman. He adds that when both parties feel loved and if their love tank is full, it will be much easier to solve the conflicts that exist between them.

You can learn other love languages

A couple admits the love language is challenging to practice, and Dr. Chapman is the first to agree. We tend to "speak our own language"  and sometimes we think we are showing love by way of our love language. Still, it turns out that our partners don't feel it at all because they lean towards a different love language.

In giving advice to a couple where the man's love language is physical touch, and the woman's is words of affirmation, Dr. Chapman says each party should be able to take baby steps in learning the other's primary love language.

ADVERTISEMENT - CONTINUE READING BELOW

"We have to remember that love is a choice, and when we find out the information as to what makes the other person feel loved, we either choose to do it or not to do it. And when we choose to do it, we stimulate love in the relationship," he says.

Dr. Chapman adds there's no such thing as giving too much to someone if that is their love language. In fact, they will only be too happy to keep on receiving them.

The good news, Dr. Chapman says, is all five languages can be learned. "Even if you didn't receive them in childhood, you can learn them in adulthood once you learn why it is important to speak that language."

After almost four decades of marriage, this mom has learned jealousy is a useless emotion. Read more here.

What other parents are reading

Celebrate your pregnancy milestones!


Enter your details below and receive weekly email guides on your baby's weight and height in cute illustration of Filipino fruits. PLUS get helpful tips from experts, freebies and more!

You're almost there! Check your inbox.


We sent a verification email. Can't find it? Check your spam, junk, and promotions folder.

Trending in Summit Network