When Hubby Wants Another Baby -- And You Don't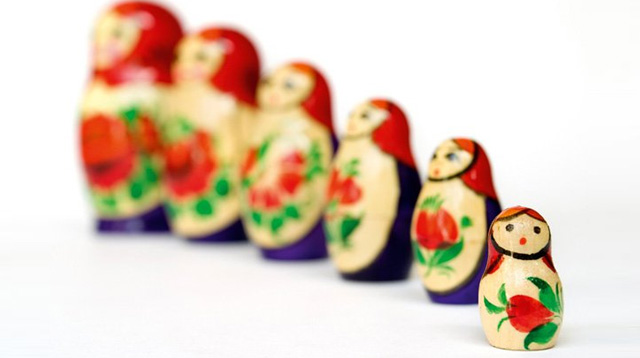 Married for nearly seven years, Gio and Tessa Soliven had really planned on having two children -- ideally a girl and a boy -- with a two-year gap in between. As planned, their first-born was followed by her sibling two years later. But instead of a boy, they got another daughter instead.

An only child, Gio wanted nothing more than to have a son, an heir to the family name, a patriarch to future generations of little Solivens. Most of all, he wanted a progeny he can bond and do guy stuff with: basketball, kite-flying, frog-catching. And while he loves his two precious daughters, well, "girls just don't shoot hoops!" he laments.

Tessa, on the other hand, is more than content with their two daughters. She is raring to pursue an endeavor she and Gio had both agreed to earlier in their marriage: to finish her M.A. when the kids reached toddlerhood, so she could get the teaching job she wanted. This would allow her to pursue a career she was passionate about, with a schedule that didn't take her away from the house too long.

"I love being a mother -- don't get me wrong," clarifies Tessa, "but the reality is, the family budget is ideal for a household with no more than two kids. It can still sustain a third child, but huge adjustments will have to be made that will affect all of our children's futures."

What other parents are reading

She will be set back two or more years on her M.A., and isn't certain if the budget can accommodate her studies by that time.

Though he is adamant about wanting another baby, Gio also acknowledges that it's not so much a third child he wants as much as a son. And while Tessa already feels spent, she can't help feeling guilty for wanting to pursue endeavors that seem to contradict her badge of motherhood.

Preventing a battle of wills
Opposing desires sometimes happen when two people from different orientations and backgrounds live together, says Earnest Tan, a family counselor and author of Your Greatest Gift For Your Greatest Love: A Guidebook for People Who Care For and Nurture Children. "In some cases, the issues involved are not of great importance that either one partner just gives in or both settle for a compromise."

ADVERTISEMENT - CONTINUE READING BELOW

What other parents are reading

Bringing another child into the world, however, is not a trifling decision, where the only solution for a couple would be constant dialogue until an acceptable agreement can be reached.

"This can be prevented if both eventually find a solution that is mutually accepted," Tan says, as he illustrates a strategy to help achieve that:  

1. Come up with a goal that will motivate you to resolve the conflict (such as, not wanting this issue to affect their marriage).  

2. Focus the discussion on needs rather than on position.
If the position of the husband is, "I want a son" and that of the wife is, "I do not want a son," staying at this level will only lead to a standoff. Instead, bring out needs, addressing questions like, "Why do I want a son?" or "Why do I need a career?"

What other parents are reading

3. After expressing the needs, ask yourselves:  "What can be done for us to mutually meet our needs?"  
With this framework, they can brainstorm on alternative solutions that address both their needs. Tan advises: "For instance, one suggestion is to allow the wife to take her M.A. with a time frame like two years, then consider the baby."  

"Anyway, brainstorming is just generating ideas so none should be dispensed with," he adds. "Who knows? The craziest ideas might spark new insight for the appropriate solution!" After considering all the options, the couple can then agree on the most viable one and test it out.

If this does not work the first time, they can go through the same procedure again, going as they say, "back to the drawing board." The real problem arises when one partner -- or, worse, both -- insists that his or her position is non-negotiable. They'll have to consider to what extent this will affect their relationship, because it will. If couples find it difficult to be open and listen to each other, or find themselves at each other's throats during a discussion, they can get a counselor to assist them. "Definitely this is hard work," Tan confirms, "but it is most fruitful when the results are fulfilling to both.  It may even strengthen their relationship."

ADVERTISEMENT - CONTINUE READING BELOW

Recommended Videos

What other parents are reading

Points to ponder before calling on the stork
1. The practicality issue
Though a new baby can always inherit ate's or kuya's crib, milk bottles, and jammies, there are others that need to be dealt with all over again, such as pre-natal care, hospital and OB-gyne bills, diapers, milk formulas, pedia visits, and immunizations.

2. Equal opportunity
Will your future child enjoy the same benefits and provisions as your children do now? Will your new child be able to have his own room, or will it be, as they say in hotel parlance, "twin sharing"? Is there room for another college plan?

3. Power of two
Could new-baby apprehensions possibly be because only one parent is active in the day-to-day tasks of changing nappies, getting up in the middle of the night for feedings, fetching them from ballet class? As parents, do you have the time, strength, and resources to successfully see your new child through as you enthusiastically did as first-time parents?

Celebrate your pregnancy milestones!


Enter your details below and receive weekly email guides on your baby's weight and height in cute illustration of Filipino fruits. PLUS get helpful tips from experts, freebies and more!

You're almost there! Check your inbox.


We sent a verification email. Can't find it? Check your spam, junk, and promotions folder.

Trending in Summit Network