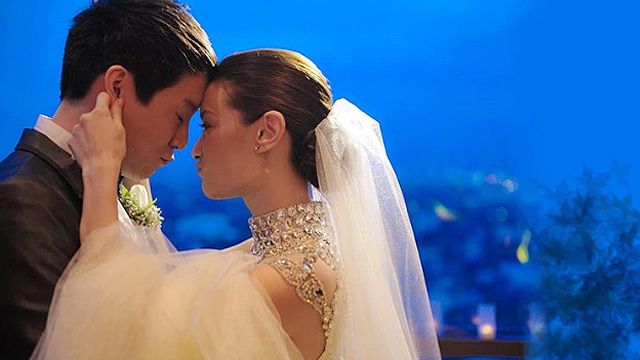 So many relationships—whether between celebrities or regular individuals—succumb to a third party. Keeping a marriage afloat requires team effort, and Maricar Reyes and her husband Richard Poon know this to be true.
Maricar points out in her latest blog entry on RelationshipMatters.ph that cheating sometimes begins with seemingly-harmless acts.
Maricar looks back on a past experience when she unwittingly committed "emotional cheating."
She writes, "Years ago, I had a boyfriend and our relationship was having problems.
"Then a common friend introduced me to Steve (not his real name) at a party.
"I enjoyed talking to Steve that night, relieved to be away from the problems I had with my boyfriend.
"Days after, we exchanged some 'harmless' messages: 'Stuck in traffic! What u doing?', 'Hey I just passed by your school!' , 'Know any good restos in QC?' , 'Bored! 'Musta?'
"I didn't want to admit it back then, but Steve's messages weren't ordinary to me. 
"May konting kilig, so I felt guilty.
"I'd make myself feel better by thinking, 'I'm not doing anything wrong. Steve is just a friend.'"
But that kind of self-excuse is already a sign of emotional cheating.
Maricar continues, "I looked forward to Steve's messages more than my boyfriend's.
"I was becoming emotionally tangled with Steve.
"Looking back, this wasn't as harmless as I thought.
"Would I be OK if my boyfriend was exchanging messages with a girl that he had some 'kilig' for? It's absolutely NOT OK…
"Today, stories like mine remind Richard and I of how vulnerable we are to feel-good emotions like kilig…"
Given this, Maricar and Richard have been at their best "to guard each other against increasing levels of emotional attachment to another person, especially in a committed relationship."
Whenever one of them finds someone "attractive," they tell each other.
Admitting the truth makes the kilig emotions less powerful. Hiding it from each other makes them stronger!
"(Secrets —> more mystery —> more kilig!)
"We also help each other keep our distance, and make sure we don't have long conversations alone with the 'attractive' person."

This story originally appeared on Pep.ph.
* Minor edits have been made by the Smartparenting.com.ph editors.