6 Practical Tips That Will Help You Spend Less in 2017

Remember: it's only a good bargain if you'll actually use the freebie!
There are only a few things that a mom will feel more anxious about than taking care of the household budget would. No matter what socio-economic class you belong to, if there's more money to go around, then you won't need to worry about it as much. 

So how do you save more money not only during this new year but also for the rest of your life? It all begins with changing your mindset about money -- think of it as a friend, not as something that plays hard to get with you all the time.

These practical tips below will help you "make friends" with your finances, and save more money in the process: 

Instead of heading straight to the bank with your savings…
Cultivate the habit of saving first. 
If your family's savings makes you nervous -- meaning, you're either living from paycheck to paycheck with hardly anything saved up, or there's not much in your emergency fund -- then it's important to get into the habit of saving first. Go old-fashioned and get a coin bank, and promise to drop five pesos into it every day for the entire month. Increase the amount by five pesos every month (that will make it P10 per day in February, P15 in March, and so on). What's important here is not the amount you'll be saving up, but that you're creating a habit of saving. Having a saving habit will make you more mindful of how you spend your money, making you less prone to impulse buys or being loose with spending. And, if you follow that simple saving plan mentioned earlier, guess how much you'll have set aside by the end of the year? P11,910 -- not bad at all! Get your kids to do it, too!

ADVERTISEMENT - CONTINUE READING BELOW

CONTINUE READING BELOW

Recommended Videos

Instead of saving to spend… 
Save to create more opportunities to earn more money from it.  
It's a simple concept: If you want something, you save enough money to buy it.  You've probably passed this habit on to your kids as well, and while there's nothing wrong with this, it also teaches that saving to spend your money eventually is the only point of saving your money. Balance this thinking by saving, and then using your savings to create more opportunities to make more money. Maybe you'd like to try your hand in stocks or invest your savings in a small business. If that's too big of a goal for you just yet, at least put your savings in an interest-yielding bank account.  

More from Smart Parenting

Instead of buying it on the spot… 
Walk away and buy a "want" item after 24 hours. 
Filipinos love malling, and we're quite "emotional spenders." We love the thrill of seeing something that we want, getting the feel of it, and the rush of happiness when we purchase it. Impulse buys sometimes come with the so-called buyer's remorse, especially if we realize that we spent a little bit too much on it. If the item that you're eyeing isn't necessary for your survival (like your family's dinner, medicine, and the like), walk away from it and sleep on it first. If you still want to buy it after 24 hours, then go for it. If you forget about it, then it's probably something that you didn't need in your life in the first place. 

ADVERTISEMENT - CONTINUE READING BELOW

Instead of buying in bulk… 
Buy only what you will use. 
Seeing signs that say, "buy one take one," "wholesale price," or anything that implies that when you buy more, you'll save more, makes anyone's heart skip a beat. Offering a lower price when you buy more of the same thing is a classic way to sell more because everyone loves a good bargain. But it's only a good bargain if you'll actually use the items. For example, it's useless buying five cans of luncheon meat so that you can get the sixth one for free if you only need one and the rest will go past their expiry date. Buy only what you will use.  

More from Smart Parenting

Instead of making it a family affair… 
Go grocery shopping alone. 
Bringing the kids to the grocery might be a way for you to bond, but it's also a surefire way to spend beyond your budget. Unless you're in the mood to say "no" repeatedly, it's best to do your shopping alone. You'll finish faster, get to stick to your list, and you might even have time to compare prices and switch to more affordable or generic brands of your usual items. Use this as your mommy me-time, too! 

ADVERTISEMENT - CONTINUE READING BELOW

Instead of having just one bank account… 
Have separate bank accounts for your savings and expenses. 
Have one account wherein you pour in all your money -- savings, earnings -- and then another account that is allotted for spending. Vow not to withdraw from that savings account. To encourage you to keep withdrawals to a minimum, some banks offer the option to make your account a "passbook only" account so it won't be accessible via ATM. This method is to make sure you don't spend all your money in one go, and that you get to build your emergency fund if you don't have one yet.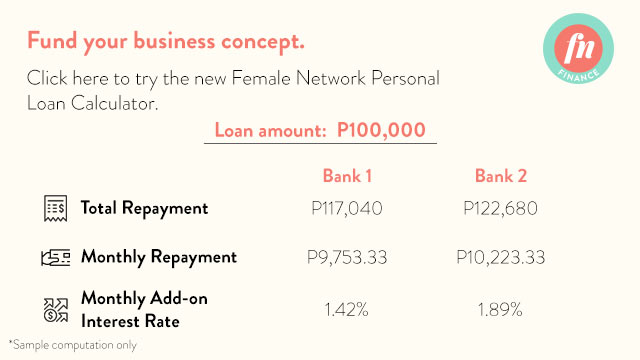 Trending in Summit Network