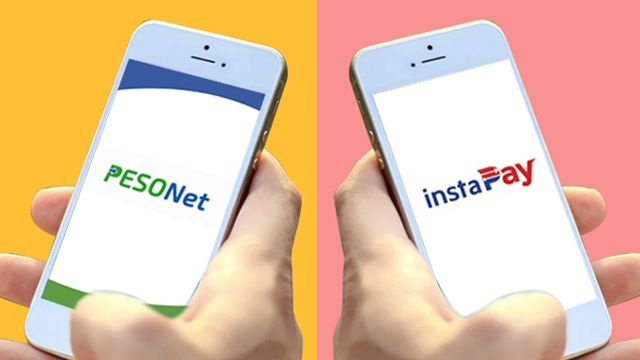 The enhanced community quarantine has left some families scattered in different cities, municipalities, and provinces. Banks are also open, but only select branches and with limited operating hours. If you have a bank account and you need to send money, you don't need to go out.
The Bangko Sentral ng Pilipinas required banks and financial institutions to allow interbank transfer via Instapay and Pesonet. Both are electronic fund transfer (EFT) services that enable customers to transfer money from one account to another, regardless of bank.
Banks usually impose a minimal fee, about Php10 to Php 25 for EFTs, and only the sender is charged. But in light of the situation, many banks and financial institutions waived the fees for bank transfer for a limited period.
Landbank waived all bank transfer fees until April 30, while Robinsons Bank charges only Php1 for bank transfers until May 31, 2020. Banco De Oro (BDO), Metrobank, UnionBank, United Coconut Planters Bank (UCPB), Chinbank, among others, had already waived transfer fees for the duration of the quarantine period.
What's the difference between Instapay and Pesonet
Instapay can wire your money almost immediately and is available 24/7. You can only transfer up to Php50,000 per transaction, but there is no limit to the number of transactions you can do each day. You can also reload money in your GCash or Payamaya e-wallet accounts.
Pesonet, on the other hand, has no limit to the amount of money you can transfer and has more participating banks and financial institutions on their list. Its operations are limited during banking weekday hours and a daily cut-off time. Transfers are made on the same day if you made it to your banks' cut-off time.
You can only use Instapay and Pesonet for transferring funds from one local bank or financial institution to another. (Check if your bank has Instapay here or Pesonet here.)
What you need to use Instapay and Pesonet
First, you need to register your account for online banking, if you haven't already. Check your bank for instructions, as many banks have made this easier without having to go to your nearest bank branch, considering the situation. If your bank also has a mobile app, you can also download it for easier access.
Once you're enrolled, follow your bank's instructions on how to do an online fund transfer. It's different for every bank, but typically you can find Instapay or Pesonet under the "transfers," "direct to bank transfers," or "send money to another local bank" tab on your bank's internet banking facility or mobile app.
After selecting Instapay or Pesonet, you need to have the recipient's bank and account number. Make sure your input the details correctly.
Recipients of the money don't need to do anything. The amount will automatically be credited to their account, which they can withdraw almost immediately from ATMs. Don't forget to wipe the keypad clean before touching them, and sanitizing your hands after!
Click here for six ways to send money to your loved ones wuithout having to go through banks.