7 Holiday Shopping Mistakes Moms Often Make (and How You Can Avoid Them!)

We've all had those moments when we said we would say no and end up saying yes to so many, many things.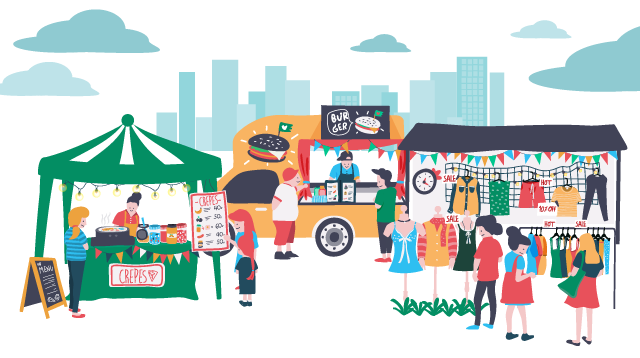 Is it just me or is the holiday season getting longer every year? I remember years ago that Christmas decorations would only come up after the observance of All Saint's Day. This year, Jose Mari Chan memes were trending online as early as September 1. You also have significant roads lighting up with Christmas lanterns while shopping centers nationwide are decked in holiday colors of reds, greens, golds, and silvers, as soon as the 'ber' months set in (they now also have more extended hours!).

My first sight of a Christmas wreath made me panic and reminded me it's time to take out my gift list, check it twice and start shopping. When I pulled it out, I saw notes in the margin and remembered that when the dust settled last year, I wrote down "holiday shopping mistakes" (HSM) as a note to my older and hopefully wiser self when it came time to shop this year.

What other parents are reading

Here are 7 of my holiday shopping mistakes that you can all do without.

HSM #1 Making a list and adding to it again and again

The point of making a gift list is to help you plan both your shopping trips and expenses. A good list will mean you have included everyone you want to remember for the holiday season. But if you keep adding names as you go along, then it means the list wasn't a good one, to begin with.

It was my first costly mistake: adding names of people who would suddenly message me on Facebook, or love my Instagram post, or worse, send me an unexpected gift!

My tip is to draw a line on the sand and live with the list you made.  If you want to be safe, plan for a 5% room. If your list has 100 names, you can add another five. But then that's it — any more, and those names should only go to next year's list.

ADVERTISEMENT - CONTINUE READING BELOW

What other parents are reading

HSM #2 Setting a budget and not following it

Thanks to HSM#1, not only did I add several names and families at the last minute, but I also did not follow my assigned budget for the original names in my list.

Blame it on bazaars that never quit. There's at least a dozen every weekend leading up to Christmas and the selection too pretty, too shiny, also tasty, to resist.

Every single time you adjust your budget for one gift, your budget is under threat. And when you keep shopping for yourself too? It's clearly a lost cause. So be careful of the snowball effect.

HSM #3 Charge, charge, charge

With a busted budget, one will naturally run out of cash. Instead of quitting, I discovered it was convenient to pay nearly everything with my credit card. Even bazaars now accept them as a mode of payment. What's more, credit card companies invented this promotion called 'buy now, pay later,' so you can charge away on your plastic money and not see the bill until two to three months later.

But who wants to pay for holiday shopping in March the following year, a time when you're planning your family's summer vacation? So never again. Use credit cards sparingly and responsibly. My recommendation: stick with your budget and pay with cash to feel the pain of handing over your hard-earned money as you buy. Debit cards will do if you run out of money but only when you are still within budget.

CONTINUE READING BELOW

Recommended Videos

What other parents are reading

HSM #4 Saying "no" and then saying "yes" later

You may be thinking I am weak-willed, but I've actually said no many times. No to the monogrammed towels of every size. No to the best of the best chocolate cake ever baked. No to the 36-month 0% installment payment plan for a new laptop.

But with every exposure as I continued to browse malls and bazaars, the "no" morphed into a "maybe" then finally a "yes." It was just so tempting, and you could easily rationalize that you could afford it if you make some changes to your budget. 

So in my memo to my older self, I wrote to limit shopping trips and definitely no bazaar-hopping. One or two would be okay, but three or more is merely borrowing trouble.

We live in a bargain hunter's paradise, and you are shortchanging yourself if you do not haggle.

HSM #5 Shopping too much but not shopping around

With stores peddling nearly the same stuff, you owe it to your wallet to do comparison shopping. You don't even have to do it in person. Let your fingers do the walking and check prices online. When you find what you're looking for and have discovered where it is cheapest, that's the only time you should part with your cash or swipe your debit or credit card.

Even in bazaars, you can find that the store along aisle 1 is selling the same stuff like the store down aisle 4. Take time to get the lay of the land. Your first circuit should be all about browsing and taking stock of what will appeal to people in your list and if the budget fits. 

ADVERTISEMENT - CONTINUE READING BELOW

When you have a mental picture of what to get who, time to do the second round and check prices.  Don't buy yet — especially if you recall seeing the same item in other stores. I wanted to kick myself for getting three pairs of pants in one store and discovering the store in the next hallway sells them too at 20% less — and I have yet to start haggling!

What other parents are reading

HSM #6 Shopping to impress when really it's the thought that counts

There will always be people who are not easy to shop for — your boss, an important client, your in-laws, an old adversary now turned into an acquaintance you cannot afford to disappoint. We all have them in our list, and it can be tempting to shop for an extravagant gift that will give them no room to complain.

Instead of splurging, choose to be creative and pick a unique gift that will make yours stand out from a pile of other expensive gifts that are sure to come their way. For a female boss, instead of a designer silk scarf, how about a beaded evening purse made by community women from Davao? For your in-laws, surprise them with a cake your children baked under your supervision. When you're not pressed for time and planned all these ahead, you'll be amazed at the ideas that will come to you.

I remember spending for a gift that offended my frugal sensibilities and discovered the person received the same gift from two other different folks.  Talk about making an impression!

ADVERTISEMENT - CONTINUE READING BELOW

HSM#7 Forgetting the real reason for the season

We can get lost in the shopping, wrapping and delivering of gifts that we forget the reason for the holidays. Christmas is the time when our Savior was born, He who gave His life so that we may all be saved from sin.

Such a selfless act deserves to be front and center in all our celebrations.  One good thing I did last year was when I realized I had run out of time to shop (and budget) and still had many more names to go. My husband and I decided to make a donation in their name to a charity that will bring holiday cheer to children and families living on the streets.  

Childhope Philippines did not disappoint, and we even got to spend a day with the beneficiaries, which filled our hearts in a way no other gift could.  Our two daughters came away humbled, realizing that not all children have something to look forward to during the holiday season. In a way, I am grateful for the first six mistakes that led us here.  And this is one 'mistake' we will happily do again this year.

Aneth Ng-Lim began her career as a writer and happily returns to her journalism roots after working as a communications specialist in the government and the private sectors. While working for a bank as a consumer education head, she honed personal finance skills and increased her money smarts. A woman empowerment champion, she is a proud mom to two teenage daughters.

ADVERTISEMENT - CONTINUE READING BELOW

What other parents are reading

Celebrate your pregnancy milestones!


Enter your details below and receive weekly email guides on your baby's weight and height in cute illustration of Filipino fruits. PLUS get helpful tips from experts, freebies and more!

You're almost there! Check your inbox.


We sent a verification email. Can't find it? Check your spam, junk, and promotions folder.

Trending in Summit Network