How to Get the Most out of your Benefits from SSS, Philhealth and Pag-IBIG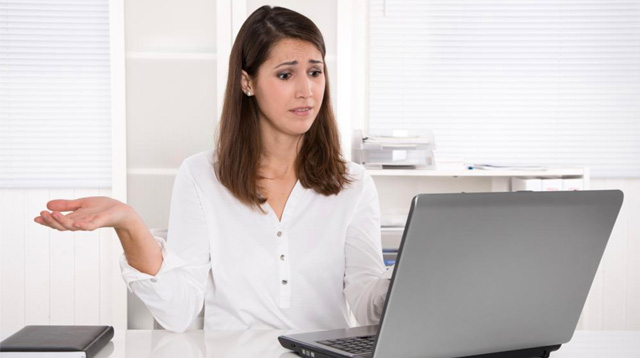 This article first appeared in the November 2014 issue of Smart Parenting magazine

SSS
The Social Security System is a social-insurance program for all working Filipino citizens. More than just a pension fund for retirees, it also provides loans and financial assistance.

"I just gave birth to a beautiful baby boy. Are there any benefits that can help me as I recover?"
The SSS provides maternity benefits to any female member who cannot go back to work because of a recent childbirth or, in the unfortunate situation, a miscarriage. This is a daily cash allowance equivalent to 100 percent of your average daily salary credit multiplied by 60 days (in the case of a normal delivery or a miscarriage) or by 78 days (in the case of a C-section).

"I recently had a minor accident, so I had to miss a few workdays to recover. Am I entitled to any benefits?"
Yes, you are. SSS provides a daily cash allowance to members who are unable to attend work because of sickness or injury. If you've been confined at home or at a hospital for at least four days, you can receive an amount equal to 90 percent of your average daily salary for each day that you cannot to go to work.

"My father suffered a grave accident and is now permanently disabled. What benefits can he receive?"
SSS members who have become permanently disabled—whether partially or totally—are entitled to a cash benefit granted either as a monthly pension, which they can receive every month, or a lump-sum amount, which is given in one go. This is called the disability pension.

"My mother, who's turning 60 this year, wants to retire from her job as a private-school teacher. What kind of benefits can she expect from the government?"
One of the main purposes of the SSS is to provide pensions to retired members. Your mom will be turning 60, so her case falls under optional retirement. Mandatory retirement is applicable to those who are at least 65 years old. Optional and mandatory retirees are entitled to a cash benefit granted either as a monthly pension or a lump-sum amount. This is in addition to the 13th month pension given every December.

"With my mother now out of a job, what will happen to my youngest sister, who's still a minor?"
Minor children of members are entitled to a dependent's pension, which is equal to 10 percent of your mother's monthly pension or P250, whichever amount is higher. Only five minor children are entitled to the dependent's pension.

"My husband has been confined in the hospital for some time and the prospects for his recovery, according to his doctors, are very slim. In the unfortunate event that he dies, what benefits can we, his family, receive?"
The beneficiaries of a deceased SSS member are entitled to a cash benefit granted either as a monthly pension or a lump-sum amount. This death pension is given to whoever is your husband's declared primary beneficiary, usually the spouse or his dependent children. Aside from the monthly death pension, the beneficiary also receives a 13th month pension every December. Your minor children can also receive a dependent's pension, which is equal to 10 percent of your husband's monthly pension or P250, whichever amount is higher. A funeral grant of P20,000 is also given to whoever will pay for the burial expenses.

"I'm planning a personal trip abroad. I expect to receive a few checks to finance my trip, but I worry that they won't make it in time. I'm a bit apprehensive to approach a bank for a personal loan. Can I get one through SSS?"
The SSS provides cash loans to those who have posted monthly contributions in the last 12 months prior to the month of their loan application. A one-month salary loan is equivalent to the average of your latest posted 12 monthly salary credits, or the amount you applied for, whichever is lower. Meanwhile, a two-month salary loan is equivalent to twice the average of the member's latest posted 12 monthly salary credits, rounded to the next higher monthly salary credit, or amount applied for, whichever is lower. You can choose the length of payment period; the loan payments will be deducted from your monthly paycheck. The loan will be charged an interest rate of 10 percent per annum until it is fully paid.


PhilHealth
The National Health Insurance Program provides health insurance coverage and other health-care services for all Filipino citizens.

"I need to undergo a major operation to remove a benign cyst in my chest area. My doctor says I will be confined for a few days in the hospital. Are there any benefits that will help me with the costs?"
Yes. PhilHealth provides subsidies to its members confined in PhilHealth-accredited hospitals across the country. This subsidy can cover hospital room and board fees, drugs and medicines, X-ray and other laboratory exams, as well as operating-room and professional fees if you are confined for more than 24 hours. For inpatient coverage, the amount to be subsidized varies and depends on your condition. The complete list can be viewed on the PhilHealth website.

"Does PhilHealth also cover outpatient procedures? My father routinely undergoes dialysis for his kidney-related condition."
PhilHealth certainly covers outpatient procedures such as dialysis. The subsidy also covers day surgeries, as well as cancer-treatment procedures such as chemotherapy and radiotherapy.

"I already underwent an outpatient procedure early this year, but I need to be confined for a future procedure. Can PhilHealth still subsidize my expenses?"
PhilHealth members can avail of a new set of benefits if your succeeding confinements are for a different illness or condition.

"I have asthma. Am I still covered?"
PhilHealth has special-case rates, which apply to asthma, that are paid for at a specific amount. Members with asthma, for example, can receive P9,000 towards their treatment. Other special cases in the list include dengue, pneumonia, hypertension, as well as surgical cases like appendectomy, mastectomy, and many more. The full list and their corresponding amounts can be viewed on the PhilHealth website.

"I'm an OFW, but I still pay my PhilHealth contribution. What benefits can I receive?"
PhilHealth has a program called the Enhanced Outpatient Benefit Package, which is dedicated to helping OFWs as well as teaching and non-teaching employees of the Department of Education. This package includes medicine for common diseases like asthma and acute gastroenteritis, pneumonia, and urinary tract infection; diagnostic services such as complete blood count; as well as primary preventive care services such as breastfeeding, lifestyle modification, and smoking-cessation programs.


Pag-IBIG
The Pag-IBIG Fund is a financial institution that handles almost half of the country's mortgage portfolio. But more than just helping you purchase a home, it also provides a savings program and other loans.

"I'm looking to purchase a home for my family. How can Pag-IBIG help me out?"
Pag-IBIG members can avail of several types of housing loans. Under their End-User Financing Program, you can get a loan to finance the purchase of a fully developed lot, or a residential house and lot, a townhouse or a condominium unit. The loan can also go to the construction of a residential unit that you already own or the refinancing of an existing mortgage.

"Can I get discounts?"
Yes, you can. If you buy an acquired asset in cash, you are entitled to a 20-percent discount on the property's sales price. Meanwhile, if you buy through a housing loan, you are entitled to a 15-percent discount.

"I'm hoping to furnish our existing home. Can Pag-IBIG still help me?"
Its multipurpose loan provides financial assistance for minor home improvement; livelihood, medical, educational, and other needs; and the purchase of appliances and furniture.

"What happens to all my contributions if, in the end, I choose not to avail of a Pag-IBIG loan?"
Pag-IBIG actually has the Provident Savings Program, which guarantees the refund of your total accumulated savings (TAV). This consists of your accumulated contributions, your employer's counterpart contributions (if any), and the dividend earnings credited to your account. You can claim this upon retirement, if you acquired permanent disability, if you are separated from the service due to health reasons, if you permanently leave the country, or in the case of your death.

"Our house was devastated by a recent typhoon. We plan to reconstruct it. How can Pag-IBIG help?"
The calamity loan of Pag-IBIG is available in areas that have been placed under a state of calamity. You can borrow up to a maximum of 80 percent of the TAV of the damaged property. You could also apply for a calamity loan even if you already have an existing loan from Pag-IBIG.


Benefits for SAHMs and mom-preneurs
Yes, stay-at-home and self-employed moms can enjoy all the benefits of employees, too.

SSS: Self-employed members
Stay-at-home and self-employed moms and their dependents can enjoy the benefits provided by SSS by applying as a self-employed member. A self-employed person with an income of at least P1,000 a month and is not over 60 years old may register. Starting January 2014, the contribution rate has increased from 10.4 to 11 percent of your monthly income. Self-employed moms must pay the total contribution. The benefits you will receive are the same in terms of the nature; it is only the amount that will differ, depending on your monthly salary credit.

PHILHEALTH: Individually paying members
Self-employed individuals and stay-at-home moms can receive medical insurance if they register as individually paying members (IPMs). These include self-employed entrepreneurs, as well as professionals like doctors and lawyers. IPMs who earn an average monthly income of P25,000 and below pay P600 quarterly or P2,400 per year. Meanwhile, those who earn more than P25,000 pay P900 quarterly, or P3,600 per year.

PAG-IBIG: Voluntary membership
An individual who is at least 18 years old but not older than 65 may register under voluntary membership. Professionals who earn an estimated monthly family income of more than P25,000 shall pay the new premium contribution of P900 per quarter. These professionals include doctors, lawyers, engineers, teachers, nurses, architects, dentists, and accountants.

ADVERTISEMENT - CONTINUE READING BELOW

ADVERTISEMENT - CONTINUE READING BELOW

Recommended Videos

Celebrate your pregnancy milestones!


Enter your details below and receive weekly email guides on your baby's weight and height in cute illustration of Filipino fruits. PLUS get helpful tips from experts, freebies and more!

You're almost there! Check your inbox.


We sent a verification email. Can't find it? Check your spam, junk, and promotions folder.

Trending in Summit Network