8 Smart Ways to Use Your Credit Card by Someone Who Isn't a Fan of Plastic Swipe

Credit cards can be an empowering tool for families to manage their spending but temptations abound.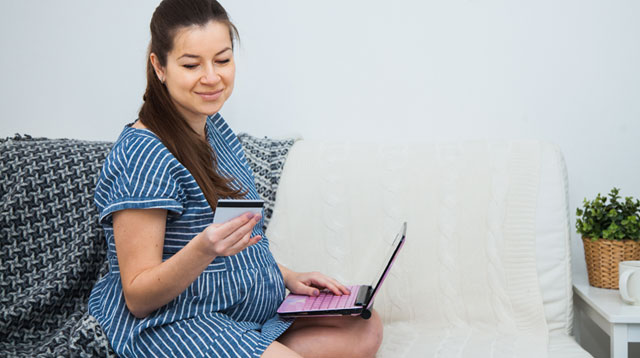 In this age of digital currency when the Social Weather Station reports 41% of Filipinos are Internet users, cash surprisingly remains the absolute king in the Philippines' more than 7,100 islands.

Among the estimated 106 million Filipinos, less than 5% own credit cards. And in case you are thinking the tide should have turned in recent years with the growing popularity of online shopping, the Bangko Sentral ng Pilipinas 2017 Financial Inclusion survey says otherwise — only a 0.1 percent growth from 8.43 million active credit cards in 2016 to 8.44 million by 2017.

Let me confess that I am not a fan of credit cards. It can be an empowering tool for families to manage their spending if used responsibly. But not everyone has the willpower NOT to swipe their fantastic plastic when the temptation hits: a sale you cannot resist, a new phone you just need to have, trying out the new buffet restaurant that opened…the forbidden list is endless.

What other parents are reading

That said, there are advantages you can mine when you use your credit card wisely. One of them, believe it or not, is saving even as you spend. That win-win can even be a win-win-win if we also count the loyalty points that you can earn with every purchase. Confident you can be the master of your credit card and not the slave every time the bill comes?

Here are eight proven ways you can get more bang with every plastic swipe.

#1 Make sure you own the right plastic

ADVERTISEMENT - CONTINUE READING BELOW

Credit cards are now highly commoditized, and they generally offer similar interest rates and payment terms. But look at the differences that will make one card a better fit for you than another. If you like to travel, get a card that specializes in travel benefits such as free travel insurance and rewards more generous air miles too with your spending. Some cards also launch year-round instant gift offers — and who can turn down a free crispy chicken meal?

What other parents are reading

#2 Grab a sign-up bonus with your new card

When you've picked the right card for you, it will feel like a match made in spending heaven, especially with a welcome gift. That's right, credit card companies now offer generous sign-up bonuses when your application is approved and if you meet a spending requirement within the first few months of activation. We're not talking about a free umbrella here — a quick online scan shows offers as much as Php5,000 in shopping certificates so don't miss out.

#3 Say no to annual fees

One saving you should aim for is never to pay annual fees. Most credit cards waive the first year fee, but who wants to pay the next year and the year after that? Avoid the hassle of also having to call each year begging for waivers.  Several credit cards now offer a lifetime no annual fee option, provided you meet a yearly spending requirement so consider that too. You can save thousands of pesos every year by picking the right card from the start.

CONTINUE READING BELOW

Recommended Videos

#4 Dump cards that reward you less or not at all

When you've made the right choice, compare it to the one or two you already own. If these plastics do not give you better perks or worse, none at all, cancel them right away. Don't hold on to them thinking you may need them someday or because you hesitate to give up the additional credit limit. Treat credit cards like cash. If they are lying around with no use to you, they are a liability in case they are lost, not to mention that if you don't use them enough, paying their annual fees won't be worth it.

What other parents are reading

#5 Use your credit card for monthly purchases

Some things we cannot live without, from your groceries to gasoline to utility bills. Use your credit cards for these regular expenses that you really have to make anyway, and get freebies or earn rewards points without making unplanned or additional purchases. Make sure to stay on top of promotion news, like free holiday ham with say a Php6,000 minimum grocery spend. If you do your groceries weekly and spend P3,000 each time, why not plan to do it twice a month during the promotion period, and bring home two free hams you can serve up during Noche Buena?

#6 Who wants to wait?

Instant gifts, please!  In the past, credit card companies stage raffle contests giving away cars, millions of pesos and many other exciting prizes. I don't really have the best luck with raffles, and the odds of anyone winning is at least one in a thousand.  So no delayed gratification for me, I want my prize now!  If you feel the same way, check what your credit card offers — maybe gift certificates to a favorite hardware store, or shopping certificates to a clothing store, or dining certificates so you can enjoy free chicken or pancakes. All these add up, and they are a welcome boon to the spending you would have made anyway.

ADVERTISEMENT - CONTINUE READING BELOW

#7 Float your money boat

Are you familiar with the concept of time value of money? This means money available at the present time is worth more than the equal sum in the future due to its potential earning capacity. So take advantage of the interest-free float built in with your credit card. If you know your cut-off date, a purchase you made right after that date will grant you nearly two months of interest-free credit. Recently, credit cards also offer pay-later schemes where you start paying for your purchases around three months from purchase date. Now that's a welcome relief, and you can hold on to your money longer, maybe let it earn interest in the bank or settle a more urgent money need.

#8 Redeem rewards smartly

If your credit card allows you to earn rewards points with no expiry date, then don't rush redeeming them. Carefully study the items you can redeem and see where you can get the most value. Most of the time, it's with the cash credit option where you convert your points to cash and then it appears as a credit towards your card balance. Some cards offer special promotions, like get 20% more air miles with specific frequent flyer programs. If that makes sense to you, take advantage. But always do your homework. I have a credit card that sends me an SMS each time I make a purchase, inviting me to pay for it using my rewards points. I clicked the link once, and it seemed so convenient, only to find out that I will be charged 50% more rewards points than if I redeemed via the bank website. If I did not check, I would not have known!

ADVERTISEMENT - CONTINUE READING BELOW

What other parents are reading

When you should not use a credit card

Earlier I admitted my bias against credit cards, but I have my reasons how having one can put you at at financial disadvantage.

The card carries a balance each month

To make the best use of a credit card, always pay in full. Once you spend less and start taking a balance month on month, you will be paying substantial interest. Worse, cardholders who do so often fall into a debt trap that they find tough to climb out of.

You pay late

If you can't pay on time, you will be slapped a late fee plus interest charges, and between these two, even the most generous credit card perks will not be worth it. To be safe, plan to settle your credit card bill at least three working days before the due date.  This way, if you paid with a check or used a partner bank or Bayad Center, you can be sure that the credit will go through on time.

You go over the limit

This is one red flag you should watch out for. When you go over the limit, you are charged a fee, and you are likely overextending yourself. Maybe there is a money emergency, and you cannot avoid it this once, but if it happens again, consider stopping the use of your credit card until you can pay the balance in full. Paying in cash in the meantime will also help you keep to a budget.

ADVERTISEMENT - CONTINUE READING BELOW

Aneth Ng-Lim began her career as a writer and happily returns to her journalism roots after working as a communications specialist in the government and the private sectors. While working for a bank as a consumer education head, she honed personal finance skills and increased her money smarts. A woman empowerment champion, she is a proud mom to two teenage daughters.

What other parents are reading

 

Celebrate your pregnancy milestones!


Enter your details below and receive weekly email guides on your baby's weight and height in cute illustration of Filipino fruits. PLUS get helpful tips from experts, freebies and more!

You're almost there! Check your inbox.


We sent a verification email. Can't find it? Check your spam, junk, and promotions folder.
Trending in Summit Network