Secure Your Child's Future Like a Banker: 5 Ways to Build Your Savings

How to start saving up for your child's future, according to a mom who understands money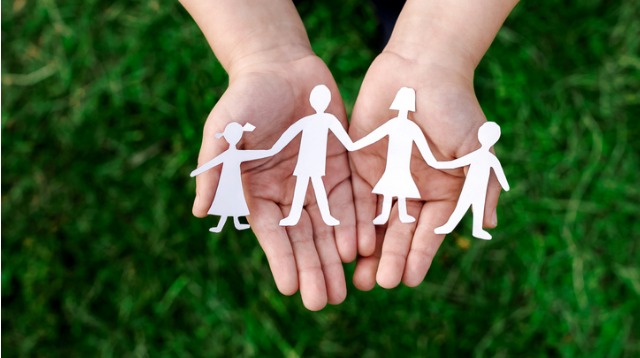 As a banker, I pride myself on being a prudent person whether it is with my clients' money or with mine. Add to that the Ilocano genes of my mom — I think I can even sometimes be a bit too stingy to a fault. Saving money is practically second-nature to me.

However, when I became a mother, building my savings has become more challenging than I am comfortable to admit. There is something about being responsible for a little person's future that can be nerve-wracking and stressful. Sometimes, it's not enough that you resist upgrading your phone to the latest model in the market or that you don't give in to the temptation of hoarding when there are mega sales in the malls. Now, it's also about making sure you have enough funds set aside for the education of your child. And it's about making the right investment decisions to secure your baby's future. 

How do you start? Below are five basic tips that hopefully can help you brave these financial struggles as a parent and jumpstart your desire to learn how to secure your child's future like a pro.

What other parents are reading

#1 The earlier you start saving up, the better

If you can start setting money aside even before your child is born, do so! Money is like wine. The longer you leave it untouched, the more valuable it can become. Whether your money is placed in savings accounts, mutual funds, insurance policies or other investment options, time is your ally in helping you increase the potential earnings you can gain from your savings.

ADVERTISEMENT - CONTINUE READING BELOW

#2 Set up a separate account/s for your child

Designate an account for him so that you don't mix your baby's funds with yours. It is where you can deposit his cash gifts or where you can set money aside for his education. This way, you can easily monitor how much you have set aside for his future, and you won't "accidentally" spend it for another purpose.

#3 Determine the purpose of your funds and set them up accordingly 

Are you saving up for your child's education or also for emergency purposes? Or perhaps you want to save up for the party you want to throw for your child or a planned trip? Or are you worried about whether you can leave your child with enough inheritance? Or maybe, you want to have something to withdraw from when there are big baby sales in the malls?

What other parents are reading

Determine the reasons why you want to save for your child and set up your funds accordingly while keeping in mind the following:

(a) How much are you targeting to collect for each of your particular purposes?
Determining a target amount for each purpose gives you an idea how much you need to set aside regularly to achieve your goal. Having the amount in mind will also help you monitor if there is a need for you to augment your income or to adjust your expenses.

(b) When will you need the funds?
Is your purpose short-term or long-term? Do you need your funds to be available anytime or do you plan to set it aside and keep it untouched for months or even for years? It can help you determine if you should put your money in a savings account or time deposits or mutual funds, etc.  Remember that the longer you keep your money untouched, the more significant earnings it can potentially give you. However, you sacrifice liquidity as your cash is tied down, so make sure it is money you can afford not using anytime soon.

ADVERTISEMENT - CONTINUE READING BELOW

Recommended Videos

(c) How much risk can you afford to take?
Typically, investments that offer more significant potential returns are riskier. While investing in the stock market can be very risky since it can wipe out your capital in a heartbeat, it can give more considerable potential earnings compared to putting money in safer venues such as savings accounts or government bonds where interest earnings are so much smaller but are more guaranteed.

What other parents are reading

Match the purpose of your funds to the risk you are willing to take. For instance, you can afford to put the funds you want to set aside for travel or recreational purposes in a riskier investment compared to the money that you would want to use for your child's tuition. But keep in mind also that you can allow yourself to make riskier investment choices when saving up for a longer-termed purpose, so that you can maximize the potential earnings usually associated with the time value of money. 

If your purpose is to set aside funds for your child's college education, it doesn't make sense to put your money in a low-earning bank account (i.e., savings account or checking account) when you can take advantage of the bigger potential earnings of long-term investments such as educational plans or mutual funds. However, if your need is for a more immediate event like say, your baby's first birthday party, it will be wiser to put your money in short-term time deposits rather than investing in the volatile stock market.

It is advisable to set up AT LEAST two funds for your child: One for short-term needs, which you can readily withdraw from when you need to, and another for long-term needs that will earn higher interests but won't be accessible for a period.

ADVERTISEMENT - CONTINUE READING BELOW

What other parents are reading

#4 Commit to a regular amount of savings and adjust your expenses accordingly

Most people use this formula: Income - Expenses = Savings

The better formula should be: Income - Savings = Expenses

It is a misconception that savings are the remaining amount from your income after deducting expenses. You don't prioritize "savings" with this formula. And it gives you the mindset that you can spend as much as there is income to pay for it.  

People with "expense-first mindset" can get easily swayed by sales and discounts as they treat savings only as a "bonus" and not a requirement. This formula even poses a significant danger of one's tendency to include future income into the equation, which can result in incurring expenses that are greater than one's actual earnings.

When saving up for your child, the better formula to follow is the second one. If you are serious about building funds for your baby's future, you should dedicate a fixed amount (or a fixed percentage of income) of savings to set aside every payday. This way, you will be forced to adjust your spending accordingly and limit it only to the balance of your income after your pre-determined savings amount has been deducted.

With a "savings-first mindset," a parent can more easily spend within his/her means and will think twice about giving in to the lures of promos and online shopping.

What other parents are reading

#5 Educate yourself about your options

Talk to your trustworthy personal banker about the different investment opportunities you can take advantage of in the market. Don't limit yourself to deposit accounts in banks. There are other several investment products to choose from out there. Learn about them. Read about them. Attend investment seminars, if you have the time. The more you know about investments, the better equipped you will be in managing the funds for your child. 

ADVERTISEMENT - CONTINUE READING BELOW

Don't get intimidated by the formulas and terms of these investments. Most of them can be simplified and can be understood even by those with zero financial backgrounds. However, that being said, never put money in investments you don't fully understand. After all, it's your child's future that you're gambling on. 

Thinking about the child's future can be scary for any parent. Don't let this fear overpower you. Just set your goals, commit to them, aspire to have a "savings-first" mindset and study your available investment options. And perhaps, in no time, the thought of making sure you can give your child a comfortable life will be a little less intimidating.

Hazel Antolin-Rosero is paid to make investment banking deals happen. But she finds the utmost joy in being hands-on working mom to her daughter, Nixi, alongside her loving husband, Ron. In her spare time, she enjoys singing for the Lord, engaging in fun conversations over a good meal and watching her favorite TV series.

What other parents are reading

 

Celebrate your pregnancy milestones!


Enter your details below and receive weekly email guides on your baby's weight and height in cute illustration of Filipino fruits. PLUS get helpful tips from experts, freebies and more!

You're almost there! Check your inbox.


We sent a verification email. Can't find it? Check your spam, junk, and promotions folder.

Trending in Summit Network