Millionaires Share the Best Money Advice Their Parents Ever Told Them

Many millionaires trace their money-savvy skills to what they learned on their parents' knees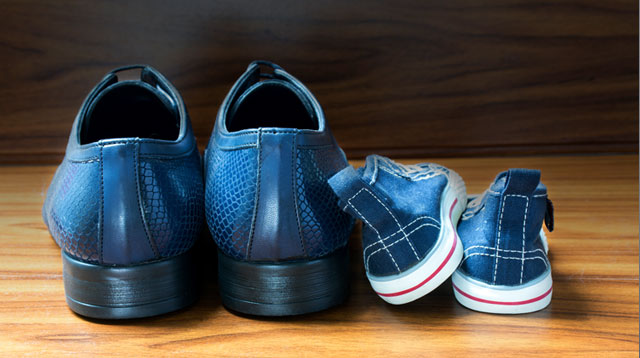 While in school, we learn the three Rs: reading, writing, and arithmetic. But there is one skill they don't teach that can spell the difference between growing up rich or ending up poor: how to handle money.

Nearly all personal finance gurus mourn the fact that to this day, financial education is not taught in schools. The New York Times best-selling author and founder of FinishRich.com, David Bach, shared in a recent interview with Grow.com that we all need someone to point us in the right direction.  

"Most people don't have someone who pushes on them. Often decades go by before they realize it's time to get serious with their money. If you can get young people to save and invest early on, their whole life will be different."

Bach may be on to something there, as wildly successful sports stars, technology entrepreneurs and even actors admit that what they know about money, how to handle it, grow it and get more of it, they learned at their parents' knees.

What other parents are reading

Value and respect money — even if you have a lot of it

American actress Jennifer Lawrence was the highest paid female actor in Hollywood in 2015 and 2016, according to Forbes magazine. In 2017, she slid to the third spot with a reported $24 million salary from the movies 'Red Sparrow' and 'Mother,' so it was still a pretty good year for her.

With her fat paychecks, it should be easy for Lawrence to enjoy the luxuries her now cushy life has to offer. "I was raised to have value for money, to have respect for money, even if you have a lot of it," Lawrence said in an interview with Fabulous magazine.

ADVERTISEMENT - CONTINUE READING BELOW

Lawrence thanked her parents for instilling sound financial values at an early age. She candidly shared: "That's why mini-bars are difficult because it's like, yes, I can afford a $6 Snickers bar, but there's just something wrong with that!" 

Hey, that's bad news for the hotels where she stays, but hurrah for her parents!

What other parents are reading

Never count another person's money

Just last year, Golden State Warriors guard Stephen Curry ranked a low 82nd among all NBA players with his $12.1 million season salary. Well, this year he now has the highest single-season salary ever after signing a five-year $201 million contract with his team. 

But before this windfall, the fact that this two-time MVP was making a lot less than this peers yet giving one impressive performance after another on the court was a subject that came up often in his interviews with journalists. Curry gave a great answer.

In an interview with Tim Kawakami of The Mercury News before his fortunes changed, Curry recalled the advice his father and former NBA player, Dell Curry, gave him. "One thing my pops always told me is you never count another man's money. It's what you've got and how you take care of it. And if I'm complaining about $44 million over four years, then I've got other issues in my life."

So next time you're wondering (and worrying) about how much more your co-workers are being paid or noticing your neighbor is driving a new car, or your friend has renovated his home for the nth time, take a pause and remember Curry's wisdom beyond his 30 years.

ADVERTISEMENT - CONTINUE READING BELOW

Recommended Videos

What other parents are reading

The best investment on earth is earth

When you're 14 years old and making more money than your teachers, it's easy to get carried away, and that's what happened to Tony Hawk.

The skateboarding legend became a skating star when he turned pro in his early teens. While a teenager, he was making US$100,000 a year from competition prize money and company sponsorships.

"I thought, the sky's the limit. I thought this was never going to end," Hawk told CNBC.com. He admitted he "had no compass" and bought "a lot of ridiculous, frivolous things."

But it did end and in just a few years, the skateboarding sport became less popular. Hawk's royalty checks started getting cut, and fewer fans came to the competitions.

But fortunately for Hawk, he listened to his dad, Frank Hawk, when he was 17 years old and invested in real estate. That investment proved to be his salvation.

"When my very quick cycle of popularity in those days ended, I still had that house to go back to, to live in, and it saved me in a lot of ways," Hawk said. At one point, he even took out a second mortgage on that house to help finance the Birdhouse skateboard brand that he founded with fellow skater Per Welinder.

What other parents are reading

When skateboarding's cyclical popularity resulted in another upswing, so did Hawk's career and with his money smarts this time, his fortune grew.  In 2009, Forbes named him the highest paid action sports star.

ADVERTISEMENT - CONTINUE READING BELOW

Looking back on that real estate purchase, Hawk confirmed, "That was one of the smartest things I ever did because it definitely put my money away [and] made it grow eventually."

Pay your full (credit card) balance every month, and never hold a balance

In 2005, Alexis Ohanian was sleeping on a futon he'd gotten for free when he co-founded the website Reddit. His office was furnished with desks and chairs that also came free, courtesy of the sidewalks of San Francisco. In less than two years, Ohanian turned a US$10 million profit when he sold his company to Condé Nast. 

Currently, worth an estimated US$9 million, Ohanian said he learned about finances from his parents who tried and did a good job given their backgrounds. Ohanian's father is an Armenian-American whose parents came to the U.S. as refugees while his mother is a German immigrant.

"The most important lesson they taught me was around treating a credit card like a debit card: pay your full balance every month and never hold a balance," Ohanian told Marketwatch.com.

What other parents are reading

Ohanian, also known as tennis superstar Serena Williams' spouse, related, "I didn't get a basic course on personal finance until college or later. I didn't really understand or appreciate the value of compounding interest. It's a concept I wish I would have learned a lot sooner."

His daughter recently turned one and Ohanian already knows what money advice to give her. "Only spend the money that you have, and the value of compound interest. I also want her to experience hard work at a good, early age as I did."

ADVERTISEMENT - CONTINUE READING BELOW

Like Bach, he also laments the lack of personal finance in the school curriculum. "I went to a good public school in Maryland, and I was pretty upset when I realized what I was missing regarding personal-finance knowledge, and, meanwhile, I'm taking cursive classes."

"But what are you doing with your money?"

Basketball legend Shaquille O'Neal told CNBC.com it was his late father, Phillip Harrison, who had a positive impact on how he approached his finances. He may have retired from NBA in 2011, but he's still growing his fortune, and his net worth is currently estimated at over $400 million.

Harrison was an army drill sergeant, and O'Neal said his father taught him self-discipline. "My father did a very good job using scare tactics. Every time an athlete would do something crazy, I would get in trouble for it."

What other parents are reading

Whenever O'Neal would come home to visit, his father would ask him what he was doing with his money. Called to the carpet each time, this kept O'Neal grounded and made sure he always had a right answer as he did not want to disappoint his father.

Did he ever do anything irresponsible with his NBA earnings?  O'Neal admitted that he blew his first paycheck in a record 20 minutes. "I bought my mom a car, my dad a car, paid off their credit, bought them a house."

Explaining this selfless act, he said, "I knew I was young, I had more money coming in."  But in case you are thinking where did the second paycheck go, he said, "the second and the check after that, I was like, I've got to start saving."

ADVERTISEMENT - CONTINUE READING BELOW

Aneth Ng-Lim began her career as a writer and happily returns to her journalism roots after working as a communications specialist in the government and the private sectors. While working for a bank as a consumer education head, she honed personal finance skills and increased her money smarts. A woman empowerment champion, she is a proud mom to two teenage daughters.

What other parents are reading

Celebrate your pregnancy milestones!


Enter your details below and receive weekly email guides on your baby's weight and height in cute illustration of Filipino fruits. PLUS get helpful tips from experts, freebies and more!

You're almost there! Check your inbox.


We sent a verification email. Can't find it? Check your spam, junk, and promotions folder.

Trending in Summit Network