When to Say No to Buying a House and Yes to Keep Renting

The choice lies in your answers to these five questions.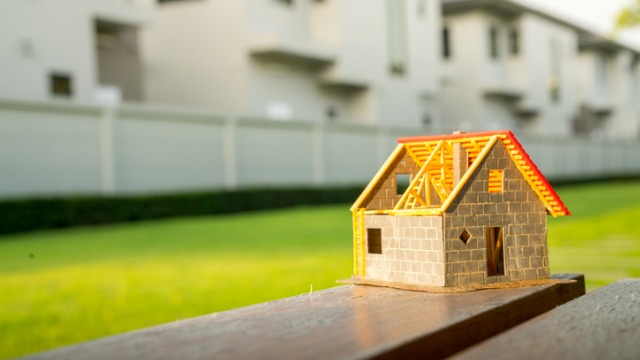 Buying a home is one of the biggest money decisions you will make in your adult life. Before you take the plunge, make sure you understand your options so that your dream home will not turn into a nightmare of unpaid mortgage payments.

Aaron, who after 15 years of marriage, is still renting a home and has no plans to buy one, strongly recommends renting versus buying. Right now, he lives in an exclusive residential village at the center of Metro Manila. His children go to a school that is 10 minutes away by car, and they are signed up for sports activities in a country club another 15 minutes away. He can reach his office in a short 10-minute drive, and he and his wife attend church services that take no more than 20 minutes of travel time.

For all of us who suffer through bumper to bumper traffic every day, they seem to lead such a charmed life. And Aaron credits that to his decision to rent instead of buying a home.

What other parents are reading

"When we got married, we lived with her parents first, and then realized quickly that we would prefer to live on our own. We were not ready to take out a huge debt to buy a home in the neighborhoods we preferred. Then a friend told us he had a nice townhouse that he would consider renting to us at a discounted rate. We can help him maintain the townhouse, and he can help us stay north of Metro Manila close to our family, friends, and offices," Aaron shared.

ADVERTISEMENT - CONTINUE READING BELOW

Aaron and his growing family were comfortable in that townhouse until his friend told him one day he needed to sell it. Aaron was given the option to buy, but with three school-age kids, he did not have a lot of spare cash. He and his wife did not want to use up all their savings for the required equity, and then take out a loan they have to pay for 20 years. They decided to look around for another rental and got lucky again, and again.

"This house is now our fourth rental home, and we love that we can stay in gated villages with impressive addresses. We do not have to worry about maintaining a home or paying real estate taxes. Plus, we can upsize and downsize when we like. We plan to move from a house to a condominium when the kids are off to college because they aspire to study abroad."

What other parents are reading

Not everyone will agree with Aaron, and Jillian is one of them. She and her husband had hoped to move into their own home when they married, but the cost of hosting a wedding drained their finances.  So they spent the next decade rebuilding their savings and finally settled into their dream home just as their firstborn graduated from grade school.

"It's a different feeling knowing that you are staying in a place you own. Now I make sure that everything is in good shape, and we anticipate problems like checking the roof for leaks just before the rainy season. Plus, we like the security that we'll have a home when we retire and grow old," explained Jillian.

ADVERTISEMENT - CONTINUE READING BELOW

Recommended Videos

She is proud of her home with its four bedrooms, her walk-in closet, a study nook for her son and her daughter, but she admits they all have to make a sacrifice by commuting longer to their offices and schools. Her kids travel around three hours a day, to go to and from their school, while her husband takes about four hours.

What other parents are reading

Should you rent or buy a house?

Jillian's pride in her home is priceless, but Aaron's choice also makes practical sense. So when should you say yes to keep renting and no (or not yet) to buying a home? The choice to buy or rent a house depends on so many factors, including your money situation, your lifestyle, your plans for the future, and of course, the real estate market. To help you make the right choice, start by asking yourself (and your family too) these five questions. 

#1 How long do you think you will stay in the area?

Buying a home is equivalent to putting down roots in the neighborhood you will choose. There are those who own businesses and are responsible for extended families so they'll want to establish roots in the community. But if you don't see yourself settling in one place for five years or longer, then renting may be a more prudent choice for now. Some couples have plans to move abroad to work. Or they could be hoping to allow their children to study overseas.  

Renting can also give you a chance to 'try out' the area first. Maybe you will find the water supply is not so great, or they have problems like flooding and security issues, and that too many of your neighbors like karaoke singing. With a rental, you have the flexibility to move out as soon as you can make other arrangements.

ADVERTISEMENT - CONTINUE READING BELOW

What other parents are reading

#2 How old are you, and what matters most to you now?

If you are newly married, your options are wide open. You or your spouse could try for a job in another city or province or a different country altogether. If you have school-age kids, making sure there are good schools nearby would likely be a priority. You would want to keep their commute to and from school as short as possible.

Quality of life is essential to some, and that means living near their work and their children's schools. But the more urban the location, the more expensive it is to own a home, so renting might be better for you.

#3 What can you afford?

You'll need to do some pencil pushing to get an accurate picture of your finances. This is a question you need to be able to answer before you take on the responsibility of owning a home. After all, very few can afford to buy a house and not take on debt.

Some decide to buy (and get a loan) when they come across a good deal. But while real estate can generally be a good investment as most appreciate over time, remember it is not a liquid asset. You may not be able to sell when you want to, or at a price, you will aim for.

One more thing: as a homeowner, you will pay for the mortgage plus maintenance costs, real estate taxes, insurance, and association fees. That can be quite a drain on your budget so be prepared.

ADVERTISEMENT - CONTINUE READING BELOW

What other parents are reading

#4 Do you know the three things that matter when it comes to buying real estate?

Do not buy because it is cheap. Buy when a property meets the top three criteria when it comes to real estate, and that's location, location, and location. Sadly, the farther you are from the city, the more affordable home prices are. That's because their location is less desirable than others.

There seems to be a new residential project being launched every week, but when you look at the map, they will add an hour or so to your commute. Plus, do not expect that they will have all the conveniences that you have enjoyed living close to the city. Someday they may have paved roads, hospitals, shopping centers, schools, or access to public transport, but not yet.

This is why renting can be a more attractive option for individuals like Aaron. His family prefers city living, and renting allows them to stay in the neighborhood of their choice.

#5 Is it a buyer's market or a seller's market?

We all want a bargain, and you need to read the real estate market better before buying a property. It is always better to buy when it is a buyer's market than a seller's market. Another factor is interest rates because the lower the rates, the cheaper it is for you.

If you find yourself in the middle of a seller's market, renting will give you a chance to wait for better prices.  And they will surely come because the market moves in a cycle — meaning if it goes up, it will also come down.

ADVERTISEMENT - CONTINUE READING BELOW

In the meantime, make your wish list of locations and dream homes and set target prices that you can afford.  When it becomes a buyer's market, get ready to jump in and grab that asset at the price you want.

Aneth Ng-Lim began her career as a writer and happily returns to her journalism roots after working as a communications specialist in the government and the private sectors. While working for a bank as a consumer education head, she honed personal finance skills and increased her money smarts. A woman empowerment champion, she is a proud mom to two teenage daughters.

What other parents are reading

Celebrate your pregnancy milestones!


Enter your details below and receive weekly email guides on your baby's weight and height in cute illustration of Filipino fruits. PLUS get helpful tips from experts, freebies and more!

You're almost there! Check your inbox.


We sent a verification email. Can't find it? Check your spam, junk, and promotions folder.

Trending in Summit Network