Why Kids Today Have the Potential to Become Future Multi-millionaires

And we parents could make it happen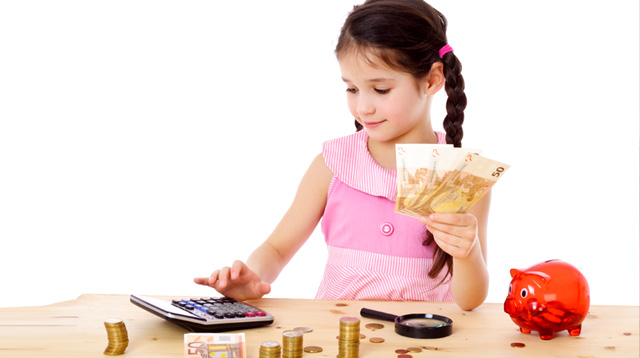 As parents, we have a duty and responsibility to teach our children so many things — from the seemingly "mundane," everyday things to the more serious lessons about life and love. And money; we must not forget the lessons on money.

Yes, the truth is we must teach our children how to handle money wisely even at a young age — because this will have an impact on how their finances will be when they are older.

Of course, we cannot teach our kids what we don't know ourselves. We need to expand our financial knowledge so that we can impart what is important to them.

When it comes to finances, one of the things we must learn more about is how to make money "grow," i.e. where to best invest our money — what "investment vehicle" is ideal.

What other parents are reading

Two "investment vehicles" that are often taken for granted are the stock market and mutual funds, probably because many people don't know how to get started, or are even scared to do so.

My husband and I were like that before, but now know better, and have our own humble stock and mutual fund investments. We will also be investing part of our children's savings in mutual funds this year.

So what are these stocks and mutual funds that we often hear about?

Following are the definition of stocks and mutual funds, taken from the Merriam-Webster Online Dictionary:

- Stock: "A share of the value of a company which can be bought, sold, or traded as an investment"

- Mutual fund: "A type of investment in which the money of many people is used to buy stock from many different companies"

ADVERTISEMENT - CONTINUE READING BELOW

What other parents are reading

Why should I invest in stocks and mutual funds?
"Because it is the fastest vehicle to wealth, because it's where you can earn more than 100%," says Ms. Joey Tayaban, Financial Advisor at Sunlife of Canada and an Associate Wealth Planner (AWP), Associate Estate Planner (AEP), Concierge Director of the Truly Rich Club. "Banks would give you less than 1% for savings (accounts) and about 2% for time deposits, and with the inflation rate in the picture (which averages 4-6%), you are definitely losing money.

"Meanwhile, if you're into business, the ROI (return on investment) is usually 3 years, and without a proper feasibility study and thorough planning, you could consider it gone. Real estate, on the other hand, can't be considered an asset unless it earns passively for you." This makes stocks and mutual funds one of the best options available to you.

How to get started with your investments
Tayaban says you need to do "two things" to start investing in stocks and/or mutual funds, namely:
 
1. Open an account.

2. Have capital.

 "There are two ways to invest in the stock market: direct and indirect," she explains. "Direct investing is opening an account with a broker and doing the trading (buying/selling) yourself. You manage your own account.

What other parents are reading

"The indirect way of investing in the stock market is through fund managers. In our country, we have three options: banks (unit investment trust funds or UITF), mutual fund companies (mutual funds or MF) and insurance companies (mutual funds and variable universal life insurance funds or VULs)."

"For indirect stock investing, it would be best to talk to a financial advisor," she clarifies.

Kids and the stock market: It's possible!
Besides being a personal finance advocate and adviser, Ms. Tayaban is also homeschooling mom to JJ, 14; JM, 11; Jaq, 10; Jake, 9; and Jme, 4. She and her husband do their best to teach their kids about investing in stocks and mutual funds, and she encourages other parents to do the same for the following reasons:

1. Time is golden.
Stock investing takes advantage of the "Power of Compounding," where our funds grow exponentially. Since kids have the most amount of time (more than 20 years) to grow their investments — assuming they will regularly invest even a small amount of money — they will surely have multimillions in their prime years.

CONTINUE READING BELOW

Recommended Videos

What other parents are reading

2. Many rich people are doing it.
All wealthy people like Warren Buffet, Bill Gates, etc. are investing in the stock market. We ought to follow the experts.

3. We create a new "cycle."
We stop the cycle of poverty and lack, and create a cycle of wealth and abundance.

4. We help make dreams come true.
Our children will have more than enough to fund their dreams and create more wealth for others, specifically through entrepreneurship.

If you plan on investing your kids' money in stocks and mutual funds, Ms. Tayaban says the best age to start would be "zero or as young as 7 days old."

"Of course, the parent should be the primary account holder," she clarifies. "But for kids to understand the concept of investing, you may start educating them about it as early as 7 years old."

What other parents are reading

Be guided properly
"The most important thing to remember when investing in the stock market is that it bears the highest risk!" Ms. Tayaban shares. "Therefore, it is very important that you have a guide."

"For example, for direct stock investing, we at the Truly Rich Club offer full guidance. We have regularly scheduled events that teach people about stock investing," she says.

"For indirect stock investing, mutual fund and insurance companies have financial advisors that would help you in laying out your financial plan. Set an appointment with one to help you understand your options better."
 
As to which company, stocks or funds are best to invest in, Ms. Tayaban suggests you do your own research on which ones are the "Top 3 in the Philippines."

ADVERTISEMENT - CONTINUE READING BELOW

What other parents are reading

"Why choose the ones on the top?" she explains. "Because the respective governing bodies have set standards for achieving the topmost position and being on top means these companies have reached or even exceeded the set standards."

Of course, as with all things related to our kids and our finances, it is always best to be thoroughly educated before making any big decisions. To get you started, you might want to read The Clueless Mom's Guide to Investing Money.

Remember, when it comes to money, knowledge is key. In the words of Sandra S. Simmons, author of Unleash Your Cash Flow Mojo: The Business Owner's Guide to Predicting, Planning and Controlling Your Company's Cash Flow:

"When it comes to money, ignorance is NOT bliss. What you don't know CAN hurt you."

If you're a beginner investor and want to go for direct stock investing, Ms. Tayaban's website, www.colmejoey.com, is a great source of information as it uses the platform of one of the more popular online brokers, COL Financial.

What other parents are reading

 




Celebrate your pregnancy milestones!


Enter your details below and receive weekly email guides on your baby's weight and height in cute illustration of Filipino fruits. PLUS get helpful tips from experts, freebies and more!

You're almost there! Check your inbox.


We sent a verification email. Can't find it? Check your spam, junk, and promotions folder.

Trending in Summit Network