'Black Panther' Actress to Write Children's Book on Skin Color and Beauty

Lupita Nyong'o is using her influence to push for diversity and empowerment further.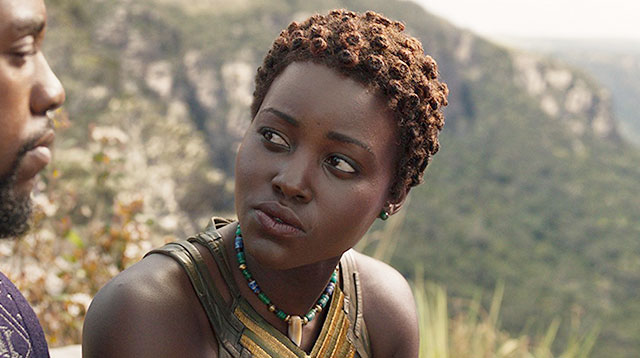 If you haven't seen Black Panther yet, it's time to set a family movie date this weekend. Not only is it an entertaining superhero film (and a blockbuster success), but it's a milestone for the cinematic industry on breaking the walls of diversity. 

Disney/Marvel's Black Panther is set in Wakanda, a fictional African country that showcases the rich and diverse African culture and is inspired by real African tribes. The movie features a predominantly black cast, such as Chadwick Boseman, Michael B. Jordan, Danai Gurira, and Lupita Nyong'o, among others. 

Lupita, who won an Academy Award for her role in 12 Years of Slave and voices Maz Kanata in Star Wars: The Force Awakens, is using her influence to push for diversity and empowerment further by publishing her first children's book, The New York Times reported. 

The picture book, to be entitled Sulwe, which means "star" in Kenya's native language, Luo, is a story of a 5-year-old little girl struggling to accept her skin color. She has the darkest skin color among her peers, and it makes her uncomfortable, so much so that she's determined to find a way to lighten it. 

What other parents are reading
"Sulwe is a dark-skinned girl who goes on a starry-eyed adventure and awakens with a reimagined sense of beauty," Nyong'o wrote on Instagram. "She encounters lessons that we learn as children and spend our lives unlearning. This is a story for little ones, but no matter the age I hope it serves as an inspiration for everyone to walk with joy in their own skin."
ADVERTISEMENT - CONTINUE READING BELOW
Like the little girl, Lupita struggled to accept her dark complexion growing up. "As a child, much like Sulwe, I was teased and taunted about my night-shaded skin," she wrote in a statement from publisher Simon & Schuster, according to Time. "It made me feel unbeautiful, unaccepted, and impacted my confidence." 
Lupita is drawing from her journey of self-acceptance and self-love, which was anchored by the conversations she had with her mother growing up. Just like the actress's real-life experiences, Sulwe's mother will also have a pivotal role in Sulwe's journey to realizing her beauty. 
With the book, Lupita hopes to teach young children what it truly means to be beautiful. "It is painful to see that the preference for light skin prevails. My goal in writing Sulwe is to provide young children with a path towards seeing their own beauty, regardless of what society tells them," her statement read. 
Sulwe will be published by Simon & Schuster Books for Young Reader for children ages five to seven. It's slated to be released in January 2019.
What other parents are reading
CONTINUE READING BELOW
Recommended Videos
Trending in Summit Network