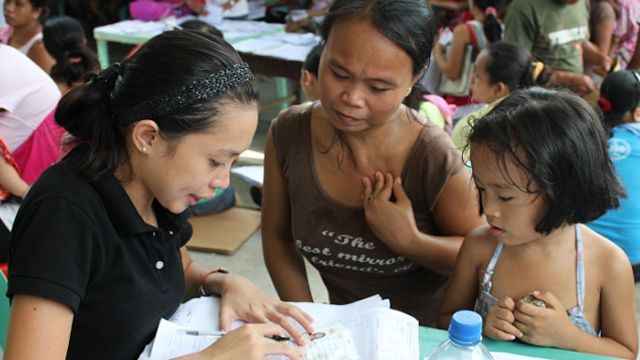 Contrary to popular belief, those in poverty don't go out and squander the lot on alcohol and tobacco when they are handed out cash by the government. At least, that's what a recent research paper published in the journal Economic Development and Cultural Change says, and mothers may have something to do with it.  

Authors of the research, David Evans of the World Bank and Anna Popova of Stanford University, looked at 19 existing studies that provided insight on where cash transfer recipients spent the money given to them. All studies debunked the myth that recipients spent more on alcohol or tobacco after receiving the money, reports Quartz. In fact, cash transfer programs were actually associated with slightly reduced spending on these "temptation goods" overall.

Regardless of whether the cash program was conditional or not, however, people still spent less on alcohol and tobacco either way, the study says. This was also true no matter the amount of money given. 

To explain the results, Evans and Popova have three theories, one of which suggests it's because most programs give the money to women. Some evidence suggests that women are more likely to spend money on their children compared to men, says the researchers. 

In the second theory, families who may have initially thought that efforts towards health and education were pointless become hopeful when funds come in; they become motivated to spend for those two, instead on temptation goods. 
The third theory is what economists call the "Flypaper Effect." People spent less on alcohol and tobacco because the cash came with specific instructions. These instructions could have been that the cash was to go towards the family's needs or the children's education. Beneficiaries were then influenced to do just that, rather than spend it elsewhere.
The research is supported by data from Latin America, Africa, and Asia with studies from countries such as India, Kenya, Peru, Congo and Nicaragua, as reported by Attn.
"We do have estimates from Peru that beneficiaries are more likely to purchase a roasted chicken at a restaurant or some chocolates soon after receiving their transfer, but hopefully even the most puritanical policymaker would not begrudge the poor a piece of chocolate," wrote the researchers according to Humanosphere.
"When we think about cash transfers, the right question is, 'do we make people better off?' We see in the short run people are happier and in the long run they are using the money to improve their livelihoods," Evans told Attn. "Hopefully what these studies do is create an accurate depiction of the poor. The poor are hard-working people trying to make better lives for their families, like everyone else."
The Philippine government does have an existing cash grant called Pantawid Pamilyang Pilipino Program(4Ps), also called the Conditional Cash Transfer (CCT) Program. It is given to the poorest families provided that the beneficiaries made sure that their children went to school, had regular health check-ups, and received vaccines and deworming pills. Pregnant women must also avail of pre- and post-natal care. Two types of cash grants are given: a health grant for P500 a month or an education grant for P300 per child every month. 

The Asian Development Bank (ADB) includes the Philippines in six Asian nations that made significant progress between 2005 and 2012, says Rappler, which it credits in large to the CCT program.

"The Philippines has been making steady progress toward universal health insurance, while also providing extensive social assistance to children and the poor," says the ADB.

"Out of 4 million [CCT Program] beneficiaries, over 1.5 million families have crossed over the poverty threshold [between the mentioned period above]," reports Rappler. There is more work ahead to be done, the report adds, because "the level of government spending on social programs across the 25 Asian countries is still far too low to ensure sufficient coverage for most of the population." 

Sources: Quartz, Humanosphere, Attn, Official Gazette, Rappler 1, Rappler 2