Some PH Schools Suspend Classes As Precaution Against Wuhan Coronavirus

School officials appealed to parents to not send kids who have fever, cough, or colds to school.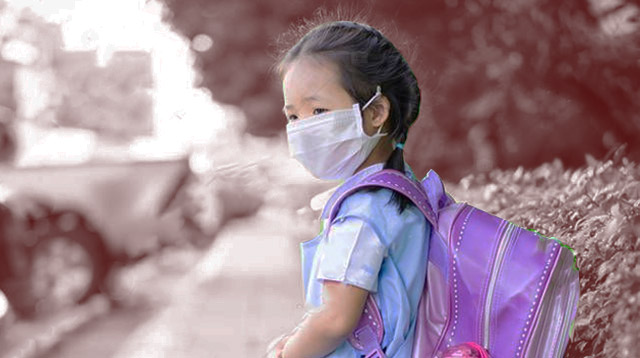 While there have been no confirmed cases of the 2019-nCOV virus in the Philipines, according to the Department of Health (DOH), several schools in Metro Manila suspended classes today, January 27, 2020, as a precaution against the novel coronavirus that has now infected 3,000 people and linked to 80 deaths in China. (There is no fatality yet outside of China.)

Some schools in Metro Manila will continue the class supension until Tuesday, January 28, or until further notice. The class suspension is only a precautionary measure.

Private schools that suspended classes have to conduct make-up classes, Department of Education (DepEd) Secretary Leonor Briones tells CNN Philippines.

Schools suspend classes to put prevention protocols in place

A total of nine schools so far in Metro Manila have suspended classes to give way to school-wide disinfection and sanitation procedures. School officials are also using the day to plan and put in place health and safety protocols to help keep their students and personnel safe from the 2019-nCOV.

Three Filpino-Chinese schools — Hope Christian High School, St. Stephen's High School, and Uno High School in Manila City — have suspended classes indefinitely as they gather their personnel and students' travel histories across the Chinese New Year weekend.

Chiang Kai Shek's Padre Algue and Narra campuses will be closed from until Saturday, February 2, 2020. St. Jude Christian Academy and Grace Christian College suspended classes until Tuesday, January 28, 2020.

All schools reminded parents to practice the utmost vigilance against the novel coronavirus strain. Children should wear a mask, practice hand washing, as well as bring and use hand sanitizers as often as possible.

School authorities also appealed to parents to refrain from sending kids who have fever, coughs, or colds to school. Students and school personnel who recently traveled from China, Hong Kong, and other countries that have confirmed or suspected cases of the Wuhan coronavirus are also asked to stay home for at least two weeks and secure their doctor's clearance before reporting back to school.

ADVERTISEMENT - CONTINUE READING BELOW

Here are schools that have suspended classes and their respective announcements:

Hope Christian School

St. Stephen's High School

Uno High School

St Jude Catholic School

ADVERTISEMENT - CONTINUE READING BELOW

Chiang Kai Shek College

Grace Christian College in Quezon City

ADVERTISEMENT - CONTINUE READING BELOW

Lorenzo Ruiz Academy

ADVERTISEMENT - CONTINUE READING BELOW

Pace Academy in Quezon City

Philippine Academy of Sakya

ADVERTISEMENT - CONTINUE READING BELOW

Philippine Cultural College

Tiong Se Academy

ADVERTISEMENT - CONTINUE READING BELOW

The novel coronavirus (2019-nCOV) was first detected in Wuhan, in Hubei, China, in December 2019. Experts are working fast to understand the new virus, which can be spread from person to person even before symptoms show. These include fever, cough, shortness of breath, and difficulty in breathing, which can manifest anytime from two to 14 days after a person is exposed to it.

There were two suspected cases of the 2019-nCOV in the Philippines, according to the DOH. One was a 5-year-old boy who traveled from Wuhan to Cebu and has since gotten better. Another was a 36-year-old male who previously worked in Wuhan before flying back to Tacloban, Leyte. Both have been cleared negative of 2019-nCOV.

This article was updated on January 26, 2020, at 7:45 p.m. to add an announcement for Grace Christian College. 

For more updates on the Wuhan novel coronavirus outbreak, click here.

Trending in Summit Network