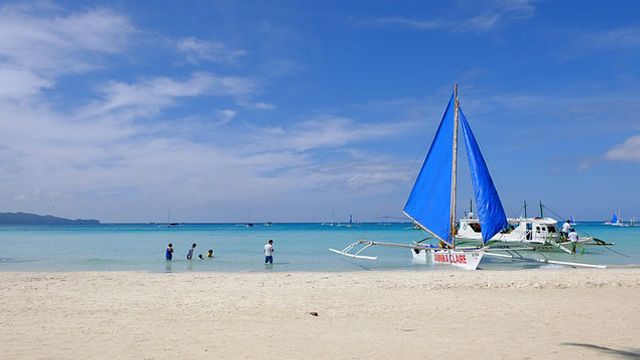 Three Chinese nationals were taken to hospitals in Boracay for tests after they exhibited "mild" fever, colds, and cough upon entry at the Kalibo International Airport in Aklan on January 17, 18, and 20, 2020, reports the Inquirer, amidst heightened efforts to prevent the entry of a new coronavirus that originated from China into the Philippines.
The three tourists — a 29-year-old woman, a 3-year-old girl, and a 65-year-old man — were referred to nearby hospitals for collection of blood and saliva samples. They were all eventually allowed entry into the island.
"We just took samples from them and they were allowed to proceed to Boracay. They were all outpatients," Aklan's provincial health officer Dr. Cornelio Cuachon, Jr. said.
To determine if said tourists are infected with the coronavirus, the samples have been sent to the Department of Health in Iloilo City and to the Research Institute for Tropical Medicine in Manila. As of yesterday, January 20, DOH Western Visayas director Dr. Marlyn Convocar said they have not yet received a formal report from the provincial health office.
The first known case of the deadly respiratory disease was recorded in the Wuhan province of China before Christmas 2019. By early January the number of cases in China has ballooned to 44 as Hong Kong, Thailand, and Japan also confirmed the spread of the virus. All of the patients had travelled recently to Wuhan, China.
Last weekend, 139 new cases of the coronavirus with pneumonia-like symptoms were confirmed in other cities in China, and the death of a third victim. Of a total of 198 cases as of Sunday, 25 have recovered and released from hospitals. 
Yesterday, January 20, one patient in South Korea has been confirmed to carry the coronavirus.
The Chinese government confirmed on Monday that the virus can spread via human-to-human transmission after two people from Guangdong in China got it from family members. 
The World Health Organization is mulling to call for an emergency meeting to determine if there is a need to declare a global health crisis following the outbreak.