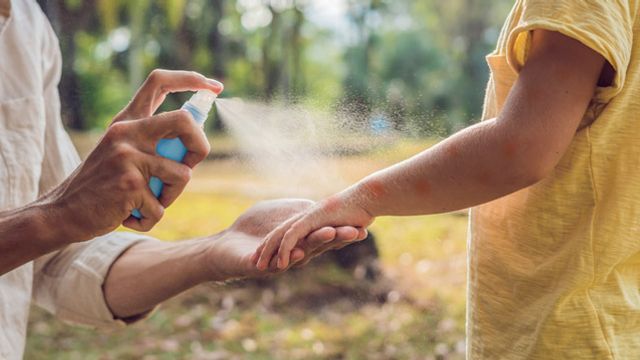 After the Department of Health (DOH) declared a national dengue epidemic at the start of August, two leading medical organizations in the country — the Philippine Pediatric Society (PPS) and the Pediatric Infectious Disease Society of the Philippines (PIDSP) — have outlined their recommended response to the outbreak.
Notably, the two organizations do not recommend dengue vaccination as a way to control the outbreak. In a joint statement, the PPS and PIDSP say that while their organizations recognize vaccination as an integral component in the global strategy for dengue prevention and control, "it is not currently recommended as part of outbreak response," according to PIDSP president Dr. Anna Lisa Ong-Lim.
This comes after reports that Malacañang Palace is open to the idea of making the controversial Dengvaxia vaccine available again if there is enough proof that it will be helpful for Filipinos. Meanwhile, the DOH expressed its reservations regarding making the vaccine available for use in mass vaccination programs.
The vaccine "is for future protection for those who were diagnosed or have been known to have dengue or tested positive for dengue antibody," added PPS president Dr. Salvacion Gatchalian. "With the availability of the vaccine, parents and patients will be informed of the benefits and risks, and an informed decision can be made and that its administration be an informed choice."
Dengue has no specific anti-viral treatment, so early recognition and prompt access to medical care are essential to lowering the mortality rate from the disease, according to the doctors. Both the PIDSP and PPS also emphasize the need to follow key strategies recommended by the DOH, including vector control and early consultation, which are the most effective ways to prevent dengue.
These strategies are summarized as the "4S against Dengue," which are:
Search and destroy mosquito-breeding sites
Secure self-protection measures like wearing long pants and long-sleeved shirts, and daily use of mosquito repellent
Seek early medical consultation upon observation of fever and rashes that persist for 48 hours
Say no to indiscriminate fogging, which should only be implemented during outbreaks (spray only in hotspot areas)
According to latest reports, the DOH has recorded a total of 10,103 dengue cases in the National Capital Region from January 1 to July 27, 2019. There has been an increase in cases in 10 out of the 17 local government units in the region, including Las Piñas, Makati, Malabon, Mandaluyong, Muntinlupa, Navotas, Parañaque, Pasay, San Juan, and Taguig.
For the whole country, a total of 146,062 dengue cases have been recorded from the same time period, a 98% increase in cases compared to 2018. A total of 622 deaths have also been reported.
Read the full joint statement of  the PIDSP and PPS below: