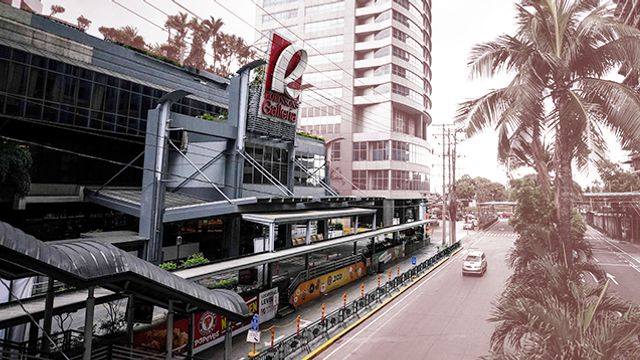 While the enhanced community quarantine (ECQ) will be implemented in Metro Manila until May 15, 2020, some parts of the country that are considered low-risk areas have already been placed under general community quarantine (GCQ) since May 1. Areas under GCQ have a more relaxed set of guidelines, but how does it differ from the ECQ?
Enhanced community quarantine vs. general community quarantine
According to Presidential Spokesperson Harry Roque, the GCQ will be considered the 'new normal,' until such time that a vaccine for the coronavirus disease 2019 (COVID-19) becomes available. In a Facebook album, the Presidential Communications Group differentiates the guidelines between the two, in accordance with Executive Order No. 112.
Who are allowed to go out?
Going out of the house for leisure is still not allowed under the GCQ. Movement will be limited to the procurement of essential goods and services, and for work in the offices or industries that have permission to operate.
Under ECQ, only the following individuals will be allowed to go out:
Pastors, priests, imams or such other religious ministers conducting necrological or funeral rights
Immediate family members of the deceased from causes other than COVID-19 attending the wake or interment
Veterinarians and veterinary clinic staff
Security personnel
Repatriated OFWs in compliance with approved quarantine protocols
Non-OFWs who ay be required to undergo mandatory facility-based quarantine
Healthcare workers and other employees from exempted establishments
Who are not allowed to go out?
 Both the ECQ and GCQ prohibits the following individuals from going out of their house during quarantine:
Persons below 21 years old
Persons 60 years old and above
Those with immunodeficiency, comorbidities, or other health risks
Pregnant women
Any person who resides with the aforementioned
However, an exception will be made when obtaining essential goods and services.
Industries allowed to operate for both ECQ and GCQ
Under the GCQ, more businesses, sectors, and government work will be allowed to resume operations. But strict public health measures will still be enfored, including physical distancing, wearing of face masks in public, mandatory temperature checks, and regular use of disinfectants.
Here is the list of industries and establishments allowed to operate for both ECQ and GCQ
1) Hospitals and medical clinics
2) Dental and EENT clinics
3) Veterinary clinics
4) Agriculture and fisheries
5) Manufacturing and processing plants
Basic food products
Medicine and vitamins, medical supplies, devices, and equipment
Essential products (e.g. soap and detergent, diapers, hygiene products, and disinfectants)
6) Delivery services
Food
Medicine
Essential goods
Clothing
Accessories
Hardware
Housewares
School and office supplies
Pet food and other veterinary products
7) Banks, money transfer services, and capital markets
8) Utilities
Power
Energy
Water
Information technology
Telecommunications
Facilities
Waste disposal services
Property management
Building utility services
9) Airlines and aircraft maintenance employees
10) Media establishments at 50% operational capacity for ECQ and full capacity for GCQ
11) Construction workers accredited by DWPH that will work on:
Quarantine and isolation facilities
Health facilities
Emergency works
Flood control
Other disaster risk reduction and rehabilitation orgs
12) Manufacturing companies and suppliers of equipment or products necessary to perform construction works
13) Workers accredited by the Department of Transportation
14) Postal and courier services
15) Funeral and embalming services
16) Business process outsourcing companies (BPO)
 17) Humanitarian assistance personnel and individuals performing relief operations from:
Civil society organizations
Non-government organizations (NGOs)
United Nations – Humanitarian Country Teams 
18) Retail establishments
Groceries
Supermarkets
Hypermarkets
Convenience stores
Public markets
Pharmacies
Drug stores
Food preparation (take-out and delivery services)
Water refilling stations
Establishments only allowed to operate under GCQ
 Malls and shopping centers may open in areas under GCQ, however leisure establishments will remain closed. Establishments that are allowed to operate may only operate at a limited capacity. Foot traffic may also be limited. Persons below 21 years old and those who are 60 and above may not be allowed to enter, except when obtaining essential goods and services.
Amusement, gaming, and fitness establishments, as well as those in the kids and tourism industries will not be allowed to operate during the GCQ.
Here are the other industries permitted to operate under GCQ:
Mining and other manufacturing expoert-oriented companies
Electronic commerce companies
Delivery, repair and maintenance
Housing and office services
Financial services
Legal and accounting, and auditing services
Professional, scientific, technical, and other non-leisure activities
Non-leisure wholesale and retail establishments
Will public transportation resume?
Road, rail, maritime, and aviation sectors of public transportation shall operate at a reduced capacity. A strict 1 meter distance between passengers will be observed.
Will schools reopen under GCQ?
Physical classes will remain suspended for the duration of the GCQ. However, higher education institutions, subject to the guidelines issued by the Commission on Higher Education (CHED), may:
Hold classes through flexible learning arrangements to finish AY 2019-2020
Operate at a limited capacity to receive students' requirements
Prepare and issue credentials to students
Will salons and barber shops open under GCQ?
Yes! Category III industries are allowed to operate at a maximum of fifty percent work-on-site arrangement. This includes barber shops, salon, and other personal care services.
Will mass gatherings be allowed?
Contrary to previous reports, mass gatherings like movie screenings, concerts, sporting events, and other entertainment activities and religious gatherings are still prohibited and highly discouraged under the GCQ. However, essential work gatherings and religious activities may continue, as long as strict physical distancing is maintained.
Which areas remain under ECQ and which ones are tagged as low-risk? Click here for the full list.
For the latest news and updates on COVID-19, check out reportr.world/covid-19.