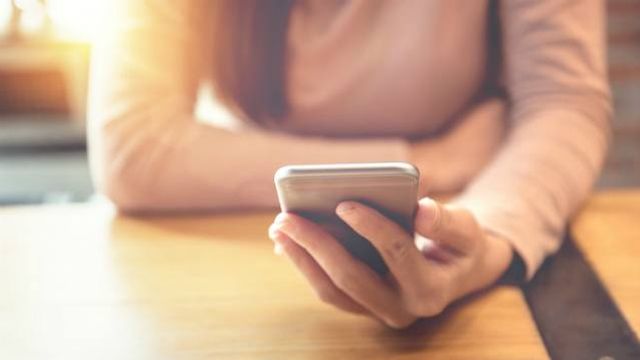 Last October, we wrote about real moms sharing their stories of sexual harassment. It's a sad reminder that it spares no one, whether you're married or a mom.

In a 2016 study conducted by the Safe Cities Metro Manila program, three in five women said they experienced sexual harassment at least once in their lifetime. One in seven women experienced it at least once a week.

The good news is more and more voices are getting the courage to be heard, thanks to social media and technology. In fact, women's rights group Gabriela had recently launched a Facebook chatbot that can help you report sexual harassment easier. Just search "Gabbiegabriela" on the social media site and you can send it a message via Facebook chat or the Messenger app. The chatbot will then reply based on a set of prompts.
In a Facebook post, user Lovely Ramos tried the chatbot and shared screenshots of how to use "Gabbie" to file a complaint against your harasser.
Start by tapping the "Get started" prompt. It will send an automatic reply, and you can choose the appropriate response (I was harassed or what is harassment).
If you choose to reply that you were harassed, Gabbie will again give you options on the type of harassment that you've experienced — workplace harassment, street harassment, online harassment or lascivious acts. Clicking on one will prompt Gabbie to explain what each type means and what laws it violates. For example, choose Online Harassment and Gabbie will reply that it also includes bullying on social media, defamation, and slander, which violates
RA 10175
or the
Cybercrime Prevention Act.
Gabbie will then ask if you want help filing a case against the offender. She will ask for your personal details, but she will let you know that she complies with
Republic Act 10173
or the
Data Privacy Act
, so you're assured that all your details will be protected and will not be shared to the public. If you agree, she'll ask you your name, gender, birthdate, and whether you're employed, a minor, or a student.
The chatbot will also ask whether you know your offender or not, his or her name, and your relation to them. She'll ask when and where the incident occurred, and you'll be asked to give details about the incident. If you have visual evidence, you can also send it to Gabbie.
Gabbie will generate a form with all the details of the incident, and you can print it out to give to your lawyer, HR department, or to any person of authority that will handle the case. You'll also be given the option to send it directly to Gabriela for further assistance.
The chatbot has its limitations. You have to make sure to choose from the first two options — I was harassed or what is harassment — before Gabbie goes to the next prompt; saying something straightforward like, "
binugbog ako ng mister ko
" will just lead to the bot repeating itself. But it's still a needed and much admirable effort since many of the victims are hesitant to report the crime.
"We wanted to give them a friend that would listen — an avenue for them to talk about these sensitive issues comfortably and confidentially," said Gabriela's Secretary General Joms Salvador in a statement to
Philippine Star
.
In the wake of alleged sexual harassment incidents happening in the entertainment and music industry, Senator Risa Hontiveros 
filed a resolution
 last November 27 to create "safe spaces" for all women in public spaces, schools, transportation, and offices. 
"There should be zero tolerance for misogyny and sexism wherever they take refuge. This anti-women culture must be condemned on all fronts and places whether they be in the schools, work places, transportation, bars and music places," Sen. Hontiveros says.