FDA Warns Against Buying Two Brands Of Baby Wipes Containing Banned Ingredients in PH

Be sure to check the label when purchasing baby care products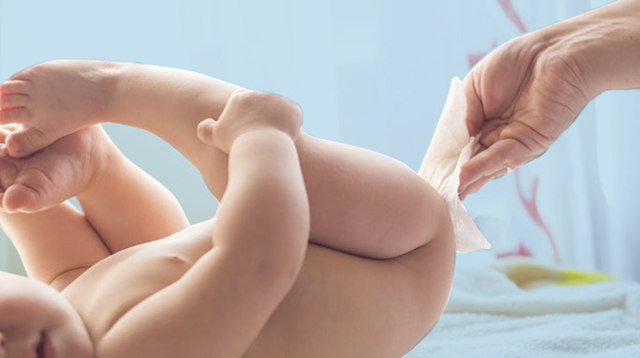 The Food and Drug Administration of the Philippines has issued a warning to the public about two brands of baby wipes that contain banned ingredients. 

On its official Facebook page, the agency responsible for regulating food, drugs, and cosmetic products in the country said that the Baby Q brand of baby wipes "tested positive for the presence of Methylisothiazolinone (MI). Such ingredient is prohibited to be used in leave-on cosmetic products as per Annex VI, Reference No. 57 of the ASEAN Cosmetic Directive."

ADVERTISEMENT - CONTINUE READING BELOW

Likewise, baby wipes brand Dong Bang Happy Baby has been found to contain Methylisothiazolinone and Methylchloroisothiazolinone (MCI).

CONTINUE READING BELOW

Recommended Videos

"The ban of the mixture Methylisothiazolinone and Methylchloroisothiazolinone as ingredients in leave-on cosmetic products have been ordered since the said ingredients are well recognized as skin sensitizer," it states.

What other parents are reading

According to Healthline, MCI and MI are commonly used as a preservative in cosmetics and personal care products to prevent the growth of bacteria, yeast, and fungi. 

ADVERTISEMENT - CONTINUE READING BELOW

However, high concentrations of these chemicals have been linked to allergic reactions and even chemical burns. 

Because of the reported cases, the use of these chemicals in cosmetics has been significantly lessened in the last decades. 

Moreover, according to the FDA, these ingredients are prohibited from being used on leave-on products, including baby wipes.

"Methylisothiazolinone has been listed in Annex VI/57 of the ASEAN Cosmetic Directive to be used as a preservative in the finished cosmetic products. However, the use of the said ingredient have been prohibited for leave-on cosmetic products (including 'wet wipes') in the Philippines through the issuance of FDA Circular No. 2017-006 as a product of the 25th ASEAN Cosmetic Committee Meeting and Its Related Events."

Needless to say, these chemicals could trigger reactions on baby's sensitive skin.

What other parents are reading

Healthline indicates that these ingredients have been voluntarily banned in 2014 by the European Commission Scientific Committee on Consumer Safety.

ADVERTISEMENT - CONTINUE READING BELOW

"[The ECSCCS] issued a voluntary ban on 'the mixture of methylchloroisothiazolinone (and) methylisothiazolinone (MCI/MI) from leave-on products such as body creams. The measure is aimed at reducing the risk from and the incidence of skin allergies. 

"'The preservative can still be used in rinse-off products such as shampoos and shower gels at a maximum concentration of 0.0015 percent of a mixture in the ratio 3:1 of MCI/MI.'" 

Trending in Summit Network