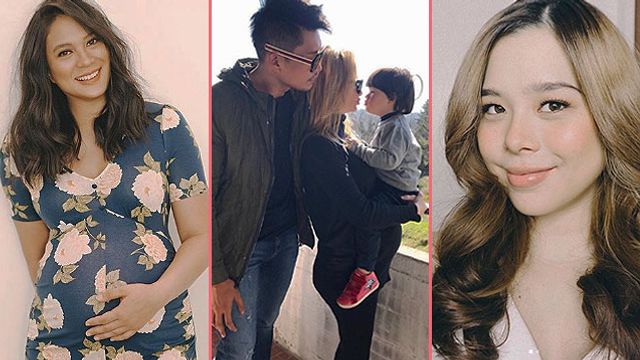 The message of Easter Sunday, celebrated by Christians around the world, is hope—a time of the year when people can turn over a leaf—and happiness. Over the weekend these celeb moms shared both with their big parenting reveals!
Isabelle Daza is now a mom!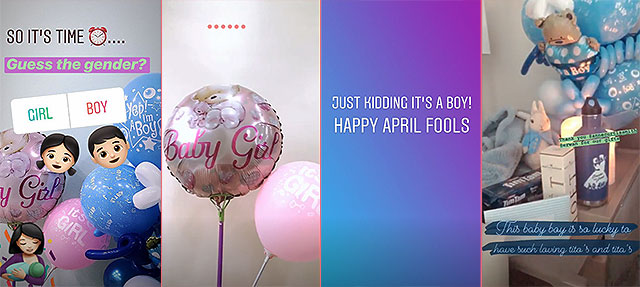 The latest "It Girl" to step into motherhood posted an Instagram Story yesterday, April 1, to say that "it's time," and asked her followers on their guesses for the baby's gender. Isabelle herself didn't want to know until she gives birth. Well, the wait is finally over. Just a few moments later, Isabelle posted that it's a baby girl as an April Fool's joke. In reality, she and husband Adrien Semblat had welcomed their first child, and it's a boy! 
The exact date of the baby's arrival remains unclear. New grandma Gloria Diaz posted on Instagram on March 31 and gave a sneak peek of her daughter's hospital room in Makati Medical City, according to Cosmo.ph. Adrien, on the other hand, posted a video with the caption, "Out little easter egg." As of this time, Isabelle has not yet posted a photo of her son and has not yet revealed his name. 
Saab Magalona's son is going home soon!
On Saturday, March 31, the new mom shared the good news that she and husband Jim Bacarro can finally bring home their baby boy in a few days. Plus, we finally know his name. "Pancho Gerardo coming home soon," she wrote on Instagram. 
The next day, April 1, Saab greeted her followers by sharing the very first photo of her baby boy. "Happy Easter from the cutest burrito," she captioned it. The image shows the little boy, Pancho, swaddled and sporting a cute smile.
Pancho was born on February 8 along with his twin sister Luna Isabel, who unfortunately didn't make it. Saab believes that her daughter gave her life for her and her twin brother. Aptly, on Good Friday, March 29, the lifestyle blogger shared a beautiful tombstone for her. "Oh, my love, we'll keep on dreaming," Saab wrote as a caption. 
Is James Yap's girlfriend preggy with baby #2?
Four days ago, James Yap posted on Instagram a candid and sweet family photo with girlfriend Michela Cazzola and their son Michael James Yap with Italy as their backdrop. The family has been vacationing in Italy since before the Holy week started. 
"Love you," the pro basketball player wrote as a caption for their family photo. He also included a pink ribbon emoji and the hashtag #family. Browsing through the comments, many of his followers wondered if Michela is expecting, as she looks to have a baby bump. Some even guessed that she's having a baby girl this time because of the pink ribbon emoji in James's note.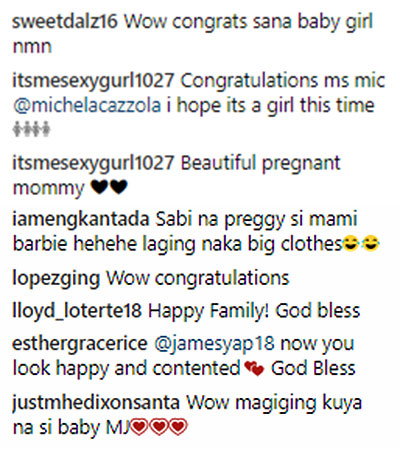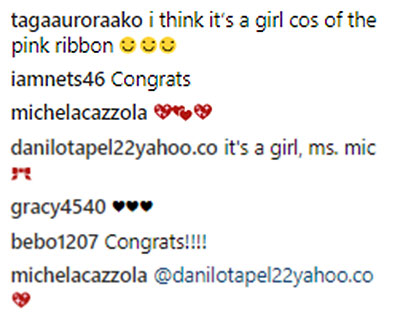 Smartparenting.com.ph browsed through the comments and discovered that Michela simply replies to commenters' guesses with pink hearts, as if to confirm their hunches. When one Instagram user wrote, "It's a girl, Ms. Mic" with the pink ribbon emoji, she replied directly to the netizen with a pink heart yet again.  
In one of Michela's Instagram posts during their vacation, there was also an exchange in the comments section with businessman Rey Pamaran, who asked Michela about a buying a jacket for MJ. "Wait na lang for the baby girl to come out so it would be his & her," Pamaran added. 
Edited April 5, 11:34 a.m.: Saab Magalona's son graduated from the NICU on April 5, and not on Easter Sunday, April 1, as previously reported. This story has since been corrected.