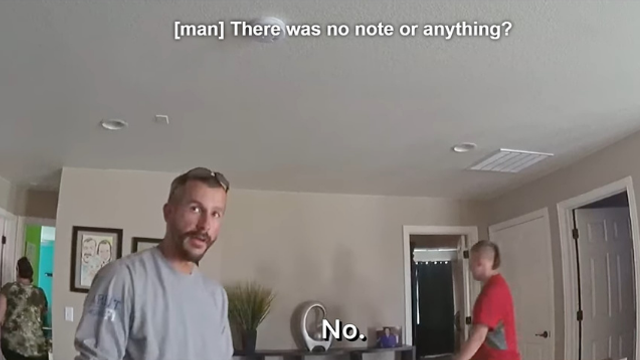 The Netflix documentary became an instant hit when it was released September this year. If you haven't watched it yet, stop reading right here as there are spoilers ahead.
MORE NETFLIX HITS HERE:
The documentary is about the Watts family murder, which happened in the early morning hours of August 2018—two years ago, but it continues to captivate and haunt those who come to know about it.
It features several original content from Shan'ann Watts's own Facebook page as she regularly took to social media to share everyday moments with her kids Bella, 4, and Cece, 3 and her husband Chris Watts.
If you check her Facebook page now, which has been turned into a memorial page, you'll find tons of loving photos with her kids and several hilarious videos with her husband, presumably during happier times.
Jenny Popplewell, the film's director said she wanted Shan'ann to be able to 'tell her own story.' "I went straight to Shan'ann's Facebook page, and she's still alive on there and feels like everybody else, you know?" Popplewell said.
"I decided that rather than our film telling people what to think, we could just show them."
Now it's making a buzz anew as people who have watched the documentary claim to have seen little Bella's ghost in one of the earlier scenes.
It was the footage from the body cam of the police officer who responded to a call from one of Shan'ann's friend, Nickole Atkinson.
According to Atkinson, she dropped off Shan'ann at 2AM, after they both returned from a business trip. She didn't hear from Shan'ann the next day so she thought something was wrong. And she was right.
Atkinson requested authorities to do a welfare check on Watt's home, to which authorities responded as fast as they could.
In the body cam footage, you can see the officer, along with Atkinson and a friend, going around the Watt's house, searching for clues. They checked the bathrooms, bedrooms, and kitchen to find no sign of the little girls and their mother.
You can see that Atkinson became visibly upset when she found Shan'ann's purse and phone. But if you pay attention in the background, you'll see a little girl inside one of the bedrooms.
Some eagle-eyed viewers claim this is Bella's ghost, while some say Atkinson came inside the Watt's house with a little girl.
Watch the video below and we'll let you be the judge.
MORE NETFLIX HITS HERE:
Have you seen the documentary already? Share what you think in the comments section. If you want more in depth analysis of the film, you can check out this article we wrote about some of the chilling details missing from the documentary.