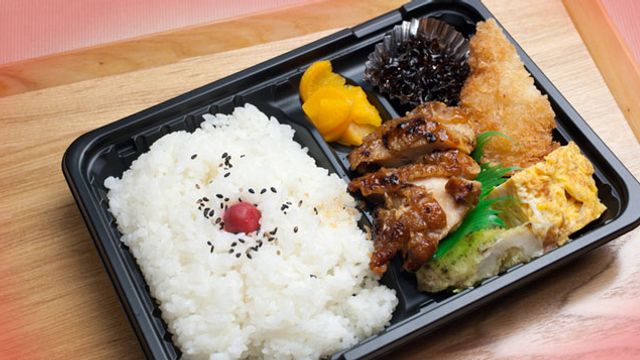 Some Filipino parents will dedicate time to prepare packed lunch for their children to ensure their kids are eating healthily, but other parents neither have the time nor the budget for it. For this kind of dilemma, the Japanese seem to have found a solution: healthy school lunches for every child.
In a recent report by the United Nations Children Fund (UNICEF), Japan topped the charts for childhood health indicators, with a low rate of infant mortality and few underweight children. But contrary to other developed countries, the country also had the lowest incidence of childhood obesity.
According to experts, this is because the Japanese are a health-conscious society that provides regular and mandated check-ups for children, but their unique lunch program is also key to their success. Their school lunch menus are created by nutritionists and provided to all primary (elementary) schools and the majority of junior high schools throughout Japan.
The lunches are mandatory for students and no packed lunches are allowed inside schools. The lunches are not free but they are heavily subsidized, according to a report by Japan Today.
Each meal is designed to have around 600-700 calories balanced between carbohydrates, meat or fish, and vegetables. For example, meals served to students in the Gunma Prefecture consists of rice with grilled fish and a spinach and sprout dish, served with miso soup with pork, and milk and dry prunes.
"School lunch is designed to provide nutrition that tends to be lacking in meals at home," education ministry official Mayumi Ueda told the Agence France-Presse. "I think it contributes to the nutritional balance necessary for children."
Lunch lessons
While Filipino schools would allow kids to eat in canteens or cafeterias, the Japanese typically have their lunch inside the classroom. Students will hand out the food to each other and then work together to clean up the room afterward.
School lunches are also made not only to feed children but to teach them. In elementary schools, Japanese students will have magnets with pictures of food and they will be asked to place them into different categories on a whiteboard, so they learn to differentiate proteins from carbs, for example.
"School lunch is positioned as part of education under the law," Ueda said. "It's not just about eating food but children learn to serve, and clean up on their own."
Our country can learn from how Japan values the health of its children and perhaps think of similar strategies that can ensure all students are getting the right nutrients while in school. In the same report, the UNICEF noted that 7% of Filipino kids are too thin for their height, while one in every three Filipino kids below five years old is too short for their age.
The National Nutrition Council (NNC) has already taken some steps to address the issue, while local governments, like Marikina City, are also launching programs that can help fight malnutrition in the country. On October 16, the Markina City government launched its Nutribun Program, where kinder and elementary students will be given bread and milk for 120 days.
"After 120 days of giving them fortified bread and milk, we will check their grades if they improved. Many studies have shown that proper nutrition improves their performance in school. It is very important for growing children," says Marikina Mayor Marcy Teodoro.
Preparing your children's baon is a great way to ensure that they are getting the nutrients and energy they need for school. Click here to get practical baon ideas from moms.