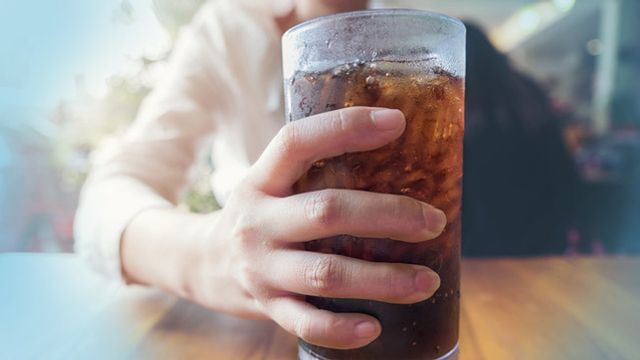 Singapore will be the very first country in the world to implement a total ban on advertisements for drinks with high sugar content, the Ministry of Health announced on Thursday, October 10, 2019.
The ban will apply to sugar-sweetened beverages such as soft drinks, instant drinks, juices, yogurt drinks, and cultured milk, and all media platforms including print, TV, radio, online, and outdoor ads.
More exact details on the advertisement ban will be announced in 2020 after the ministry gathers more consumer and industry feedback in the coming months.
Aside from this ban, the ministry also announced that it will require manufacturers to add a color-coded nutrition label on the packaging of their sugary drinks to inform customers of the products' nutritional quality and sugar content.
The Straits Times writes that this label will display a grade indicating whether a certain drink is healthy, neutral, or unhealthy. Manufacturers of drinks graded 'unhealthy' are required to include the label on their packaging, while manufacturers of drinks graded otherwise may choose whether they will include the label or not.
On top of these two initiatives, the ministry is also considering two other measures to curb obesity rates in Singapore: a sugar tax and an outright ban on drinks that are high in sugar.
In December 2018, the ministry and the Health Promotion Board conducted a public consultation on how to reduce sugar intake. This survey proposed the four measures mentioned above.
84% of respondents said that they would support compulsory nutrition labels, 71% would support advertising regulations, 65% would support a sugar tax to encourage manufacturers to reduce the sugar content of their products, and 48% would support a complete ban on sugary drinks.
While the sugar tax and high-sugar drink ban are on the table, the ministry says implementing both will require more study first to see if they will be sustainable in the future.
"We intend to continue as strongly, if not more strongly, on our road to ensure that there is awareness," the ministry says. "We will raise education levels, and continue to provide the public with information so that they can be empowered to make their own choices on which products are healthier."
According to a statement from Edwin Tong, Senior Minister of State for Health, the measures are meant to "encourage informed choices, reduce advertising influence, and to get manufacturers to reduce sugar content in sugary drinks."
Through these measures, Singapore is taking significant steps to battle obesity and conditions related to it. As CNN notes, high consumption of drinks with lots of sugar is associated with obesity and a higher risk of developing chronic conditions, including diabetes.
Here's to hoping that other countries, including the Philippines, will follow Singapore's example to battle obesity and diabetes!
Updated recommendations from several health groups say that children under 5 years old are not to be given juice. Click here to learn more.