Join the next Smart Parenting Giveaway and get a chance to win exciting prizes!
Join Now
Top of the Morning: DOH Confirms 10 New Zika Virus Cases

But, so far, the unborn baby of the pregnant woman who tested positive is okay. Plus, see the Belo family tree designed for Scarlet in mind, Melai Cantiveros asks for prayers for pregnancy, and more!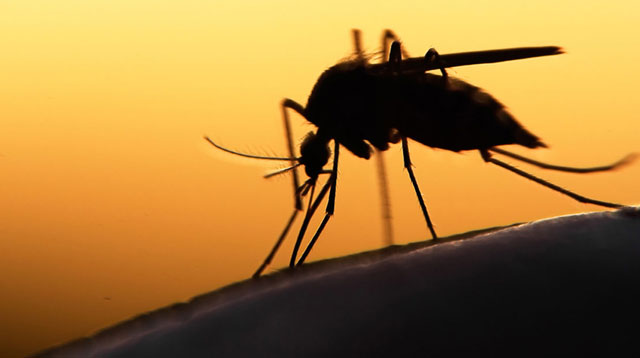 1. DOH confirms 10 new Zika virus cases
Department of Health (DOH) Secretary Paulyn Jean Ubial disclosed on Tuesday, November 15, that the country now has a total of 33 confirmed patients who have been infected with the mosquito-borne illness. The highest concentration of the infected patients are in Western Visayas with 12 cases, while the National Capital Region closely follows with 11 cases. The other regions that have reported confirmed Zika infections are CALABARZON and Central Visayas. The DOH, along with local government units and the Research Institute for Tropical Medicine (RITM), continue to monitor samples from regional offices nationwide. Sec. Ubial also provided an update for the pregnant woman in Cebu who tested positive for Zika, which is known to cause microcephaly in babies of infected women. "She's okay, she's still being monitored. She has undergone two ultrasound (tests) and so far, still normal. She's expected to give birth in January," Ubial said. Currently, the breakdown of the 33 cases are as follows: 12 in Iloilo; four in Bacoor, Cavite; three cases each in Mandaluyong and Calamba, Laguna; two cases each in Antipolo, Las Piñas and Muntinlupa; one each in Cebu, Quezon City, Makati, Caloocan, and Manila. (inquirer.net)

2. It's a whimsical pastel Christmas for Scarlet Snow!

ADVERTISEMENT - CONTINUE READING BELOW

ADVERTISEMENT - CONTINUE READING BELOW

It isn't her first Christmas, but her reaction to the elaborate Christmas tree display at home is just too adorable not to share. On Instgram, Mom Vicki Belo shared a video of her daughter naming the ornaments in their display such as a llama, pineapple, watermelon, among others (the whimsical Christmas home decor was designed by Glitter Ville). "Having @scarletsnowbelo is such a blessing. The magic of #Christmas comes alive again as I see everything through her eyes. Thank you Lord, Jesus for giving us such a sweet and smart daughter," she wrote on the caption. American decorator Stephen Brown, who has worked with Oprah Winfrey, and his associate Bryan Crabtree, designed the tree in a way that it wouldn't be off-limits to the nearly 2-year-old tot. "Touching shouldn't be completely forbidden. If it's not something Scarlet can touch, it's not going to be fun for her at all," Brown told Inquirer.net.

3. Melai Cantiveros hospitalized

ADVERTISEMENT - CONTINUE READING BELOW

The pregnant "momshie" did not go into detail on why she's confined in the hospital, only sharing in Instagram a photo of her hospital bracelet and asking for prayers. "'Prayer is the best weapon in all battles,'" the morning show talk show host wrote as caption. "Need namin ni Baby Future (baby sa tiyan ko) ng prayers niyo. Don't worry mga momshies kaya naman kaya lang pray pa. Salamat in advance po. God bless us always," Melai added. Melai, who is four months pregnant, announced the good news on Magandang Buhay. She and husband Jason Francisco are already parents to a 2-year-old daughter. (pep.ph)


4. The Sexiest Man Alive is The Rock!

ADVERTISEMENT - CONTINUE READING BELOW

Dad-of-two Dwayne "The Rock" Johnson has been named People's Sexiest Man Alive, joining the roster composed of fellow (hot) dads such as Chris Hemsworth, Channing Tatum, and Ryan Reynolds. Dwayne, whose upcoming movie, Disney's Moana, premieres in theaters this month, shared his reaction when he heard the news. "I said, 'That's awesome.' And then what went through my mind was just how cool and exciting it is. And then I thought, 'Wow, we've pretty much reached the pinnacle.' I'm not quite too sure where we go from here. I've done it all, this is it," the former wrestling champion quipped. His success secret? Dwayne says his family -- longtime girlfriend Lauren Hashian, their 11-month old daughter Jasmine, and his daughter Simone, 15, (with his ex-wife) -- help him stay grounded. "We just have this awesome family that is truly non-traditional but so rooted in love. And that's such a cool thing. I'm very proud of it," he said. (people.com)

5. Super Mario enters mobile gaming

ADVERTISEMENT - CONTINUE READING BELOW

Nintendo is not yet done with providing nostalgia. After the Nintendo Mini-NES ran out of stock after it went on sale, the video game company announced that Super Mario Run is ready to launch on iOS on December 15 in 151 markets. When you download Super Mario Run, you will be able to play each of its three games for free (available on the App Store), but you would need to shell out US$9.99 (about P500) to unlock the full experience of all the game's modes. The company claims that Super Mario Run is the first-ever mobile game to start the "most iconic video game hero of all time." For Android phone uses, Nintendo has yet to announce an exact release date, but reports say it is around January 2017. (techtimes.com)