Must-Read: What Monique Wilson Has to Say About Rape Culture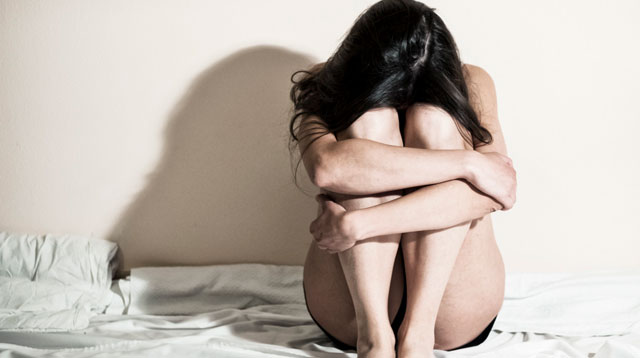 Photo from hercampus.com

Discussions about rape and how to tackle the sensitive issue have been the talk of the town after a video of Mayor Rodrigo Duterte of Davao City delivering a crass "joke" regarding rape surfaced online. The tough-talking mayor has since apologized for the controversial remark. 

In a statement, Duterte said he was sorry and explained that he did not mean to disrespect women with his gutter language, CNN Philippines reported.

"I apologize to the Filipino people for my recent remarks in a rally. There was no intention of disrespecting our women and those who have been victims of this horrible crime. Sometimes my mouth can get the better of me," he said.

The tough-talking mayor added that, if elected, he will make sure to crack down on crime especially those committed against women and children.

What other parents are reading

Posts condemning (and defending) Duterte's words have been rampant in social media. Among the posts that stood out for us, however, was a Facebook post by theater actress turned activist Monique Wilson. 

Wilson has been devoting her time and energy in helping women who have been victims of rape and sexual abuse. She is part of the global movement One Billion Rising (OBR), whose founder is Eve Ensler, the Tony-award-winning playwright behind the theater masterpiece The Vagina Monologues, one of the plays Wilson has starred in.

In her open letter to Duterte, Wilson was not all impressed with Duterte's apology (based on the time she posted, the apology she likely pertains to here is the video interview that came out on several television and digital news outlets last April 17). 

ADVERTISEMENT - CONTINUE READING BELOW

"Rape culture is deepened by a refusal to own your actions. You didn't really apologize directly--it was enshrined in even more defensive justifications. More than an apology it is the lack of humility in which to admit you did wrong that also perpetuates rape culture. The laws and policies implemented mean nothing if respect and dignity for women is not fully embodied in concrete thought, actions and words."


Wilson actully began the post by talking about the support Duterte has extended to women's groups in Davao including Wilson's own OBR group. She even mentioned his fight for the Lumads, and how she sees "the way your heart beats loudly against the injustices heaped against them." But Wilson said she could not ignore the mayor's words, and how close it hit home for her.

"But these days I am having sleepless nights thinking of the male machismo entitlement in which you wield words on a privileged whim because of your elevated status as a man of position and power. I grew up in a household where my father also wielded words - words that were used as swords to assert his male superiority and power over my Mother. Words that hurt her person and shattered her soul. Words that destroyed any feelings of value or security she may have had in order for him to feel more powerful, to feel manly, to feel in control. Words that were meant to put women in their place - inferior, no value. Violent language."


ADVERTISEMENT - CONTINUE READING BELOW

Recommended Videos

Wilson wrote her "first sense of injustice" came from a verbally abusive father who left her mother in fear. (Wilson's father, Johnny, was an actor and a former vice mayor of Makati who died from lung cancer in 2004.)

"When I am at a crux or crossroad of principles, beliefs and courage about these issues - all I have to do is IMAGINE her. My mother. As I wish you would imagine your mother every time you crack a joke about women or talk about them in a derogatory way, or make a joke about rape.

"Rape culture is denying the weight and seriousness of the crime by joking about it. It doesn't matter that you tell us later on what the context of the story was--all that matters is that you made light of it. And allowed your followers to that rally to laugh along--diminishing the gravity of the rape. Words are important Mayor. You cannot throw them out playfully and casually and not look at the consequences of what your words do. The laws and policies implemented mean nothing if respect and dignity for women is not fully embodied in concrete thought, actions and words." 

What other parents are reading

She then put forward a plea to Mayor Duterte:

"This is not an attack. It is a request for you to look deeper into your heart that we all know beats more authentically than most leaders for the people and their best interests. You cannot speak on revolution and rights, if you do not give equal weight to this issue. The issue of rape and rape culture. Revolution after all, first begins with the radical shift in consciousness of deeply entrenched mindsets. Patriarchal mindsets. No change can happen without this. And no transformation can happen without the humility to acknowledge where one has done wrong."

ADVERTISEMENT - CONTINUE READING BELOW

Towards the end of her post, Wilson posted a photo of Lola Narcisa, one of our comfort women who, at 14 years old, was raped by Japanese soldiers, sometimes by 70 men in a day. Wilson says others like her who are victims of sexual abuse have lost their minds, shunned by their families, and lost the ability to bear children. She wrote, "Rape ruins a life and takes it away, a life recovering, healing, surviving in constant breakage and pain instead of a life thriving, living, creating, growing." 

Wilson ended her letter with a plea to Duterte: "Please allow humility to deepen your education and understanding of rape...And please, please use your privilege, your influence and your power, to end rape culture."

Data from Center for Women's Resources (CWR) shows that one woman or child is raped every 53 minutes and seven out of 10 are children. Over the years, rape cases increased by 92 percent to 9,875 in 2014, from just 5,132 in 2010. The latest data from the Philippine National Police showed that rape accounts for 5,415 of the total 509,924 cases from January to June 2015—that's just for half of last year. According to CWR executive director Jojo Guan, the increasing cases of violence against women and children occurs because the perpetrators know that they could get away with the crime. 

Read Monique Wilson's post in full here.

What other parents are reading

Celebrate your pregnancy milestones!


Enter your details below and receive weekly email guides on your baby's weight and height in cute illustration of Filipino fruits. PLUS get helpful tips from experts, freebies and more!

You're almost there! Check your inbox.


We sent a verification email. Can't find it? Check your spam, junk, and promotions folder.

Trending in Summit Network