What NOT to Do When an MMDA Enforcer Stops You: Lead Him in a Car Chase

We consult a lawyer on the dos and don'ts when dealing with a traffic violation.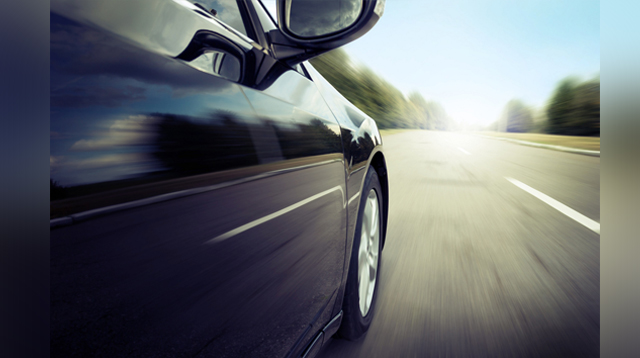 A couple of weeks ago, a viral video where a woman was apprehended by a Metropolitan Manila Development Authority (MMDA) officer for illegal parking made its rounds on Facebook. It went viral because the woman showed a Commission on Audit (COA) identification card instead of surrendering her driver's license for inspection. She then sped away that led to a car chase along Commonwealth avenue that ended at the COA building in Quezon City.

When the woman was finally given a ticket at the COA grounds, the MMDA officers, who had the car surrounded by this point, discovered the woman's children were inside the car the whole time. MMDA's supervising officer, Bong Nebrija, who was present at the scene, told the woman that she was putting her kids in danger, which prompted the mom to react. "Put my kids out of this conversation," she exclaimed.

The chase was documented on video by Facebook user Gadget Addict, who runs a page about "gadgets and traffic affairs." It was also covered by GMA News where they identified the woman as a lawyer who works for the legal department of the COA. According to GMA News, the woman's violation now included reckless driving and obstruction apart from illegal parking. 

What other parents are reading

The woman declined an interview with GMA News but her representative gave her version of what happened. Her rep told the news outlet that the MMDA officer asked for an ID and not her license, which is why she showed her employee ID. She also asked the officer to give her the ticket at the COA office because she needed to take her kids to their daycare center located at the COA grounds. She also admitted she panicked at the sight of MMDA officers surrounding her vehicle, which is why she drove away.

As of press time, the viral video has gotten 4.3 million views on Facebook and more than 41,000 shares and reactions. Most of the comments expressed their disappointment at the lawyer for risking her children's safety and for running away when she was already apprehended with a violation.

The mom's situation made us consult Atty. Robby Consunji, a legal expert on traffic laws and regulations. We wanted to know: What is the standard operating procedure (SOP) of enforcers when apprehending motorists? What are the dos and don'ts when you are caught? You need to know your rights as a motorist, so you don't panic.

ADVERTISEMENT - CONTINUE READING BELOW

What other parents are reading

1. Once apprehended, always ask, "What is the violation?"
"If there is a violation presented, it is your duty to present your driver's license," Atty. Consunji says. Refusal to surrender your license is a violation, he adds.

As part of their protocol, traffic officers should "courteously inform the driver of his violation" and ask for the driver's license, vehicle registration and other pertinent documents from the violator, according to MMDA's official website. You can also assume that if an MMDA officer asks for "identification," which Atty. Consunji says does not follow the usual script of traffic enforcers, he means your license. 

2. Keep calm and show respect to the officer.
"Remember, it's a formal process. You're not even required to step down from the car," Atty. Consunji explains. "You can ask what the offense is, and you're allowed to say your version of the events." No matter how much you repeat your side, it will only go two ways: He can listen and let you go or still give you the ticket.

Atty. Consunji reminds motorists to never resort to aggression when talking to an officer. "Disrespectful behavior toward the traffic enforcer is a violation," he says.

What other parents are reading

3. You can bring out your phone and take a video when you are flagged down but...
In this age of social media, people resort to filming their encounters with traffic enforcers as leverage. Since the road is a public place, you can do it. However, Atty. Consunji emphasizes that you MUST inform the officer that you are taking a video. "Courtesy requires na magpaalam ka," he says. "But this cannot be used as evidence, and it cannot be presented in court. And once either party says 'No, you cannot video or record me' and you do, then it's a criminal [act]."

4. When apprehended, take the ticket and file your protest if you have one.
The mom in the video said she sped away because she panicked and she need to get her kids to daycare. But, according to Atty. Consunji, she could have spared herself the trouble if had she just gotten the ticket and went on her way.

"The reason why people are belligerent on the road is because there is a credibility problem on the part of the enforcers. There's a respect issue. On the part of the motorists, they all want to wiggle out of it," he says.

CONTINUE READING BELOW

Recommended Videos

What other parents are reading

5. You can file protests at the Traffic Adjudication Service of the Land Transportation Office (LTO) or the MMDA-Traffic Adjudication Division.
Once you file the protest (within seven days as per MMDA rules), the traffic enforcer who gave you the ticket will also be summoned, and the two of you will have a more formal conversation in front of the adjudication officer. "Your protest will be heard," Atty. Consunji assures. "There will be less room for anger and emotions."

Who pays the fine if there were no violations committed? The enforcer will have to pay the fine and you can have your license back, says Atty. Consunji.

Filing a formal protest will take time.(Read contest procedures from the LTO here.) Atty. Consunji has done it before, and it took four days of legwork. He admits it's not an easy process, but he still encourages everyone to file one if they really believe that they did not commit any violation.

The easiest way to avoid getting flagged down is to know traffic rules and follow them. Ignoring these regulations will only put you and your passengers at risk. Always keep that in mind when driving. Be safe!  

What other parents are reading

Celebrate your pregnancy milestones!


Enter your details below and receive weekly email guides on your baby's weight and height in cute illustration of Filipino fruits. PLUS get helpful tips from experts, freebies and more!

You're almost there! Check your inbox.


We sent a verification email. Can't find it? Check your spam, junk, and promotions folder.

Trending in Summit Network