Good News! South Korea Promises Faster Visa Processing For Pinoy Travelers

By next month, you may be able to get your visa 10 days after submitting an application.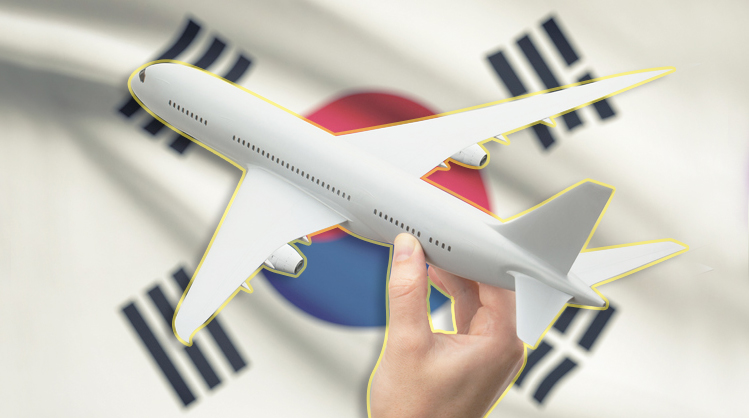 If you plan to travel to South Korea this year but are worried about the time it would take to process a visa, then here's some good news: the embassy of South Korea in Manila has announced a shorter visa processing period after it employed additional staff for visa applications.

According to an announcement posted on the embassy's official website, the current visa processing period of 25 to 27 days will be shortened to 10 to 15 days by the end of February 2020.

"The Embassy has allotted additional visa staffs for faster processing of Korean visa applications. Therefore, by the end of February, current visa processing of 25-27 days will be reduced to 10-15 days," read the announcement.

If you're aiming to travel between March and April to catch a glimpse of the cherry blossoms, the embassy also said that the faster processing period will still be applied during this peak season.

Apart from the notice, the embassy of South Korea also released a new format for its visa application form, which will be effective starting January 2, 2020. You may download the form here.

A temporary visitor's visa (C-3) — for first-time and frequent travelers — is valid 3 months from date of issuance. South Korea grants up to 59 days stay in the country for free. However, all applications must be processed through designated travel agencies. (Click here for the list)

If you need a visa ASAP, you may try and get an express visa. It will cost you Php1,000 and you'll be able to get it in five working days. To get one, you need to meet the following requirements:

You have an invitation from the Korean government or a public agency
You have an invitation from a Korean company, school, or organization
You have family members who are Korean (parents, spouse, children, family of spouse, etc.)
You are a direct family member of a foreigner who stays in Korea with a registered alien card
You need urgent medical treatment, with accidents and with humanitarian reason
You have an official request from a Philippine government office
Your situation is recognized as an urgent matter for the better diplomatic relationship between South Korea and the Philippines

ADVERTISEMENT - CONTINUE READING BELOW

 

You can also try for a visa-free travel to South Korea. In November 2019, the South Korean embassy introduced three ways Filipinos can go to their country without securing a visa.

What other parents are reading
 First, visa-free entry is granted to tourists in transit to third countries, except for nationals from 24 excluded countries, including Syria, Iraq, Pakistan. The condition of stay requires a "confirmed ticket for departure within 30 days after entering Korea" and the traveler must have no criminal record in the countries mentioned.
Second, foreign transfer passengers are eligible if they are transferring through Incheon Airport and availing of the Transit Tourism Program while on their way to a third country.
The last is to fly directly to Jeju Island, where travelers can stay for up to 30 days.
Plan your 2020 travels! Click here for a list of 67 countries you can visit without having to apply for a visa!
What other parents are reading

Trending in Summit Network