19 Festive Names For Babies Born In December

Because a baby is the best Christmas gift, too!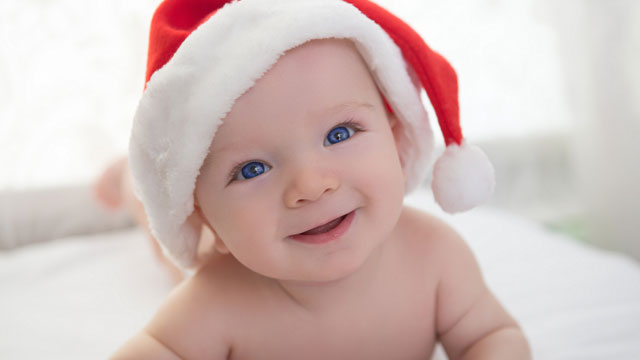 If you're expecting your tiny bundle of joy around December but still can't decide on what to call him / her, here are a few suggestions for you.

Names for babies born in December

Holly

A flowering plant with red berries and leaves that look similar to those in Jesus' crown of thorns. Hollies (plastic versions) are commonly seen in Christmas decorations -- just one look at it and you know it's that time of the year! 

Hope / Faith

Christmas symbolizes many different things to different people, but the biggest message one could derive from it are those of believing and knowing there is a force bigger than yourself who is all-knowing. 

Christmas

What could be more Christmas-y than, well, "Christmas"? Especially if you're giving birth around the 25th of the month, what's a better way to mark the occasion? 

Joy

Because a baby does bring happiness to the family.

Noel / Noelle

In French, Noel means "Christmas". Its spelling may be altered for a baby girl.

ADVERTISEMENT - CONTINUE READING BELOW

December

Why not name her after the 12th month of the year, which is also her birth month?

Angel 

Because these heavenly beings are pure and gentle, as your baby is.

Carol

To remind you of the glee you feel from hearing Christmas songs.

CONTINUE READING BELOW

Recommended Videos

Gloria

It is an exaltation, which acknowledges the power of the divine. It means "praise" or "honor".

Mary

Mary or Maria in Filipino is commonly used as a first name for baby girls. It means a "wished-for child."

Natasha

Of Russian origin, it means "born on Christmas Day."

Snow

Think white Christmas! Snow evokes images of purity and cleanliness.

Star

To remind you of the bright heavenly body in the sky that led the Three Kings to where Jesus was born.

Christian

Christmas is, after all, a celebration of the birth of Jesus Christ, on whom the Christian faith is centered.

Jesus

For Christians around the world, Jesus is the reason for the season.

ADVERTISEMENT - CONTINUE READING BELOW

Gabriel

According to the Holy Bible, it was an angel named Gabriel who made it known to Mary that she was going to be the mother of Christ.

Nick / Nicholas

Based on tradition, a jolly old man in a red suit named Santa Claus (or St. Nick) goes around the world in his sleigh to deliver gifts to kids who have been good.

Pax

In Latin, it means "peace" or "the kiss of peace."

Neve

A Latin name that means "snow."

Trending in Summit Network