5 Baby Care Basics for Your Preemie When You Bring Him Home

What you need to remember when caring for your premature babies once he is home with you.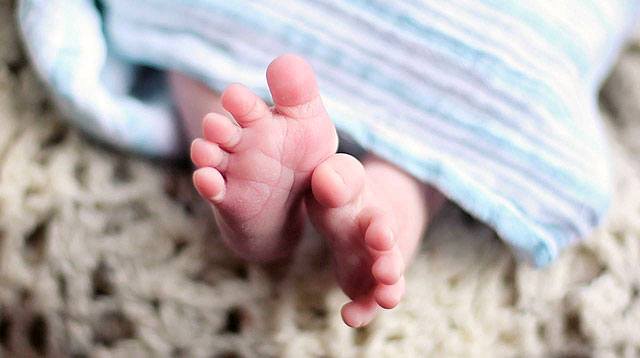 According to UNICEF, the Philippines ranks eighth when it comes to the highest number of preemie births among 184 countries all over the world. While the care for preemies has vastly improved in the recent decade, prematurity is still the highest cause of deaths for babies under 5 years of age.

Typically, a baby is delivered between 38 to 40 weeks gestation. A baby is considered premature if he arrives three weeks before the baby is due. According to Bambi Borneo, president of the Mother and Child Nurses Association of the Philippines, Inc. (MCNAP), there are four sub-classifications of premature babies:

Late preterm - born between 34 to 36 weeks
Moderately preterm - born between 32 to 34 weeks
Very preterm - born at less than 32 weeks
Extremely preterm - born at or before 25 weeks

More from Smart Parenting

"Preventing complications from preterm birth, of course, begins by making sure that you have a healthy pregnancy. But for whatever reason that preterm birth occurs, know that there are essential care guidelines that you can do to ensure the strength and development of your baby," added Borneo, who spoke about caring for preemies during an intimate media roundtable discussion hosted by Pampers Philippines. The diaper brand is currently working to bring their specially-designed diapers for premature babies available in neonatal intensive care units and hospital nurseries nationwide. 

ADVERTISEMENT - CONTINUE READING BELOW

CONTINUE READING BELOW

Recommended Videos

Once your doctor gives you the go-ahead to bring your preemie home, here are a few guidelines for his care.  

1. Practice skin-to-skin contact.
Studies have proven that kangaroo care efficiently helps preemie baby's development. Borneo suggests parents, even siblings old enough to carry the baby, should do this as often as possible with the baby. Touch therapy such as massages makes him feel loved and secure. Swaddling can also help soothe the baby and keep him warm. 

More from Smart Parenting

2. Breastfeed, or cup feed.
Not all preemies can already breastfeed as soon as he or she comes out. You can still pump breast milk and feed via cup feeding or syringe feeding (without the needle). Make sure to try direct latching as often as possible to stimulate breast milk production.

Note, however, that a baby' stomach is just the size of the calamansi during the first day and the size of an egg when baby reaches his first month. So when your preemie cries it is not always because of hunger. Try swaddling, dimming the lights, or rocking and singing to the baby, Borneo suggests.

3. Limit visitors and exposure to irritants.
Preemies are prone to catching illnesses brought about by virus and bacteria. Avoid anything that may irritate baby during the first few months. And handwashing before handling the baby is a must, stresses Borneo. "Don't kiss the baby in the face or the mouth, [kiss] only the baby's feet," she added.

ADVERTISEMENT - CONTINUE READING BELOW

More from Smart Parenting

4. Speaking of irritants, take care of baby's skin.
Borneo stresses that keeping baby's skin dry and supple is vital. Babies have thinner, more fragile and sensitive skin, she added. Make sure your baby's bum is not soaking in wet diapers for long periods. Bacteria, excess skin hydration, and friction plus cracked skin can lead to rashes.

5. Keep the baby's room not too cold nor too warm.
You don't have to turn on the air conditioning unit all the time. In fact, as long as the baby is not perspiring or sweating, Borneo said, then he should be fine. It helps if you dress your baby in breathable clothing especially when you consider our weather.

It's okay to have fears in handling fragile preemies, but bond with your baby. Remember it's your voice, touch, and care that will help them recover faster. 

Trending in Summit Network