Baby's Milestones: What to Expect Up to 3 Years Old

Wondering whether your little one is growing up fine?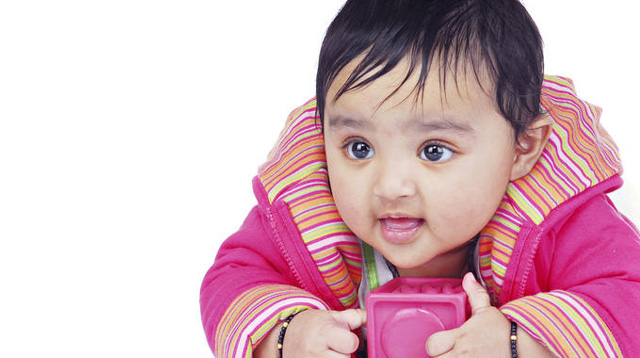 Your child just turned one, and you're giddy over the signs he's been showing; it looks like he's going to learn how to walk real soon! While it's a big moment for any parent, try to contain your excitement to last you for the next two years - you are about to embark on a journey where your toddler will astound you almost daily with what he can say and do. Read on for these amazing developments!


At 12 to 18 months

Physical milestones:
Your toddler is starting to develop his motor skills. According to Lillian Ng Gui, psychologist, Christian counselor, and member of the International Society for the Study of Trauma and Dissociation, your toddler at this stage weighs about 17 to 30 lbs and stands around 27 to 35 inches tall. "He is able to crawl well and can stand on his own. He gestures or points at things to indicate he wants them. He can turn the pages of a book and likes to push, pull, and dump things. He enjoys carrying small objects while walking, often one in each hand," she mentions. Other milestones include being able to wave good-bye, clap his hands, and hold a spoon while eating, although he has difficulty getting the spoon into his mouth.

Cognitive milestones:
Gui enumerates the following abilities: "He knows and says eight to 20 words you can understand. He is able to look at the person talking to him, says 'hi' or 'bye' if reminded, can identify objects in a book, and understands and follows simple one-step directions."

"He is also now able to identify body parts, imitates your actions, and follows commands," adds Leoncia Que-Firmalo, M.D., a pediatric neurologist at Dr. Fe del Mundo Medical Center. Proof of this is your toddler's fascination with animal sounds and his ability to imitate them.

ADVERTISEMENT - CONTINUE READING BELOW


 

Social and emotional milestones:
Your toddler is now beginning to experience separation anxiety and "becomes upset when separated from his parents and/or caregiver," says Gui. He is also able to identify key persons in the family, says Dr. Que-Firmalo.

"He likes to hand objects to others, but he can also play alone on the floor with his toys," adds Gui. "He now recognizes himself in the mirror or in pictures, and likes being held and read to. He enjoys an audience and applause." This means your toddler is beginning to understand that there are other people around him.

 

At 18 to 24 months

Physical milestones:
Your toddler now weighs about 20 to 32 lbs, is around 30 to 37 inches tall, and is able to walk more steadily. He is able to drink from a straw and can feed himself with a spoon.

Your little tyke's sense of balance is also more developed at this stage. "He can now bend over to pick up his toys without falling, and he can climb the stairs with help," explains Gui. "He can take backward steps and enjoys sitting on and moving in small-wheeled riding toys."

Dr. Que-Firmalo adds, "He is also able to squat and remove his shoes and pants on his own." You may also want to consider starting to potty-train your child at this stage. "A toddler begins to gain some control of his bladder and bowel movement; however, complete control may not be achieved until around age three. Boys often do not complete toilet- training until age three and a half," explains Gui.

Cognitive milestones:
Speech-wise, your toddler now knows how to use pronouns (such as he, she, ako, ikaw) and "has a vocabulary of several hundred words, including names of a few toys," says Gui. "He uses two- to three word sentences and echoes single words that are spoken by someone else." And don't be surprised if your little one becomes more talkative.

"He 'jabbers' expressively and hums or tries to sing, and enjoys singing familiar songs." Now is also the best time to drill the importance of manners into your toddler. "He will use the words 'please' and 'thank you' if prompted," says Gui.

CONTINUE READING BELOW

Recommended Videos

Social and emotional milestones:
Your child is more affectionate and will gladly hug people he is familiar or comfortable with. If your toddler has an older sibling, he may shadow his ate or kuya and imitate their words and actions. It is also at this age that your child may begin to develop fears. It's best to take him seriously and not dismiss his fears as trivial.

 

At 24 to 36 months

Physical milestones:
Expect your toddler to begin asserting his independence as he now can do the following: throw and kick a ball, undress himself completely with minimal help or supervision, help to put things away, drink from a cup without spilling, jump in place, and walk on tiptoe.

Cognitive milestones:
He refers to himself by name, for example, "Aidan likes big trucks" or "Aidan wants juice." His vocabulary has expanded to include 900 or more words; he uses phrases and is able to construct three- to five-word sentences. He also knows his full name, age, and sex.

Social and emotional milestones:
He initiates his own play activities, observes other children at play and joins in, but may have a hard time sharing things.


When to worry
"If the weight and height of your toddler is below the expected percentile, or if he is not achieving things expected at that particular age, you may want to see your pediatrician and consult with a neuro developmentalist," advises Dr. Que-Firmalo.


How you can help
Dr. Que-Firmalo says it's important for parents to stimulate and encourage their toddlers to develop to the best of their abilities. Here are some ways you can help your toddler develop his motor/physical, cognitive/mental, and social and emotional skills, as suggested by Gui:

Help him create imaginative games and new ways to use toys. Blocks can be flying cars or even zoo animals.

Give him time to play by himself. Playing alone gives him a chance to process and understand what he has been doing and learning all day.

Expand your child's language by reading together every day and by asking questions about the book you're reading. Include him in the story and make sure he understands. Offer materials to scribble, draw, or pretend to write. Encourage him to identify letters and their sounds. Point to words when you read. This will help your child understand how the reading process works.

Another way to help your toddler is to expose him to "public" social settings or playgrounds. According to Ria Ciabal-de la Cruz, teacher at Gymboree in Greenbelt 5 and Gymboree in Serendra at the Fort, it is a good stepping stone or transition point for toddlers before they go on to the big school. In playschools such as Gymboree, the teachers and instructors use art, music, and imaginary play to "teach" toddlers certain values (such as sharing, cleanliness, manners, etc.) and equip them with skills they will need for preschool.

"We are also big on separation anxiety," adds Ciabal-de la Cruz. "We want the child to trust the parent or the caregiver that they will not leave him, so we make sure that the parent or caregiver is visibly present while the child is at play. Once that routine has been established, it's usually the kid who will tell the parent or yaya that it's now okay for them to leave—because the child now understands that his mom, dad, or yaya will come back for him."

ADVERTISEMENT - CONTINUE READING BELOW

 

The Gifted Child

Though there are a ton of indicators to point out that a child is gifted, pediatric neurologist Leoncia Que Firmalo states it succinctly: "Achieving milestones way ahead of the expected age can be a sign that your child is gifted." But to be sure, "You need to have a valid evaluation through psychometric or achievement tests."

"Bear in mind that a child can be both gifted and learning-disabled," warns psychologist Lillian Ng Gui. "Unfortunately, more often than not, the disability is recognized while giftedness goes undetected. It is also a fact that giftedness in children for whom English is a second language (almost all standardized tests are in English) is often overlooked as well. Be mindful if your child falls into any of these categories. If your child is in preschool, make sure you ask his teacher to observe him and look for talents, skills, and abilities that conventional tests fail to detect."

Gui goes on to suggest, "At home, you must keep him stimulated most of the time. Look for learning materials that appear interesting and challenging to him. Have a lot of outdoor activities; introduce him to the world of insects, plants, etc. Most children usually get fascinated with such things so you can also get him to relate his experiences to his friends; it's a two-way thing, so chances are, his friends will be engaged as well and his social skills will improve with increased mingling."
 
However, "Go gradually. Try not to be overenthusiastic about starting him off at a rather high level as this can result in his experiencing 'burnout.' When he appears comfortable with one level, tell him you will introduce him to something more challenging, and assure him that he need not worry if it appears to be more difficult work as you are going to help and guide him through it all. Also, assure him that it is okay if he is not able to do it." At this point, you may want to take a step back. Slowly, he will start enjoying his work—this is extremely important to keep the flow. Gui reminds, "This is not going to be easy and it can be very draining, so be prepared for it. It is always easier to pay someone else to do it. But do remember that at a very young age, parents are the best educators children can have. So invest whatever time you have and you will be almost assured of good results."


Photography by Ocs Alvarez



ADVERTISEMENT - CONTINUE READING BELOW

Celebrate your pregnancy milestones!


Enter your details below and receive weekly email guides on your baby's weight and height in cute illustration of Filipino fruits. PLUS get helpful tips from experts, freebies and more!

You're almost there! Check your inbox.


We sent a verification email. Can't find it? Check your spam, junk, and promotions folder.
Trending in Summit Network