Couple Almost Missed Their Baby's Cry for Help. Sleep Coach Weighs in Why It Happened

Your baby needs you to sharpen your instincts when it comes to him.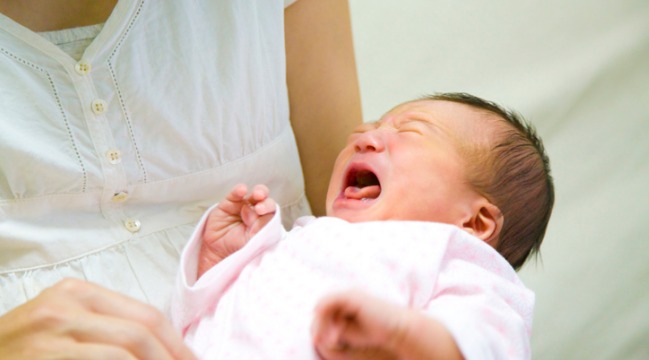 Today I would like to share my thoughts on an article about parents who had used the "cry-it-out" method (CIO also known as Ferber Method) on their baby that started when he was 4 months old. They had taken their baby's sleep training into their own hands using the book, The Good Sleeper, written by Dr. Janet Kennedy who runs a New York-based sleep practice. This doctor advocated using the CIO method on babies as young as 4 months. (I actually gasped out loud when I read this because the CIO method has only been researched on babies of 6 months and up.)

I feel this parents' exeprience was an essential lesson in parenting because of the underlying message that stood out for me after I read it. I also want to help parents understand not with what happened to these parents and their child (as the article clearly shares this), but why it happened in the first place. Why did these parents almost missed their child's call for help? Why was the book they had read and followed not enough?

What other parents are reading

Hone your maternal instincts

Based on what the parents read, leaving their baby to cry at bedtime and letting him be until the next morning was the best way to teach their baby how to soothe himself. But, on this particular night, it was a good thing the mom decided to listen to her instincts.

"For reasons I can't really explain, things felt different that night. She didn't usually wake up an hour after she went to sleep and cry so hard. My instincts told me we should check on her." It was a good thing she did because her 1-year-old daughter's cry not only sounded different, it sounded like she had difficulty breathing. At the emergency room, the doctor told them their baby had stridor, which is "noisy breathing caused by obstructed air flow."

ADVERTISEMENT - CONTINUE READING BELOW

Becoming a parent is a daunting task. Our babies don't come with a manual, and yet we are expected to know how to handle every situation. Babies and their sleep (or the lack of it) is by far the most challenging parenting task for new and experienced parents. It is believed that it is up to the adult to "perform" this magical task for the baby instead of teaching your little one how to do it. (And relying on family suggestions how to "put" your baby to sleep can be the beginning of years of unstable sleep foundation.)

What other parents are reading

Your baby needs your help to soothe himself

Just like walking and talking, Mother Nature provides everything babies need to learn the art of sleep. When referring to a book for this lesson as these parents did, or searching the internet, parents may find themselves overwhelmed with information with so many different methods available. This is because all babies are so different in terms of what they need to allow them to learn this ability, so there are many different ways to teach it. Now knowing which direction to take is ideally done with maternal instinct first and help, if required, as second.

As the mom pointed out at the end of the article, "My takeaway from our scary experience is this: follow your instincts. I also have a new rule of thumb. If she has any cold or illness, it's best to check on her when she wakes up crying. While I think I did that instinctively, I now will do it explicitly."

CONTINUE READING BELOW

Recommended Videos

A toddler begins to LEARN how to co-regulate their emotions starting around 18 months. It means he needs a partner to help him do this. At around age 3, your child's body will begin to actually show signs of true self-soothing IF you have been working on teaching how to co-regulate emotions from that early age of 18 months. 

The term self-soothing means a child can do it on his own. But it is a learned technique that even some adults are yet able to master (including myself at times with my nearly 4-year-old son!). Expecting your baby to do this without your help is unrealistic.

What other parents are reading

Listen to your baby

Leaving a baby alone to cry will never teach him how to self soothe. It will also never teach him how to love their sleep. Letting him cry alone will only teach him to fear sleep and shut off his emotions. His body will shut down to conserve energy upon seeing that no one is hearing him or is coming. On the flip side, a baby who gets help to calm down can learn to soothe himself, just as my son is and is teaching me at times!

On several occasions, my son has taken me by the hand in a moment of my frustration and told me what I need to do to "calm down, mama." He will offer me a drink of water and show me how to breathe in and out slowly. Let me tell you that puts me in my place so fast I am in such awe at how seriously he takes this self-soothing business. But this is something I have been working on with him for over two years, and yet I still need his help at times, just like he needs mine. 

ADVERTISEMENT - CONTINUE READING BELOW

When a little human is sick, he will wake up and be uncomfortable during his sleep, and the discomfort can continue during the daytime. A baby without language skills will demonstrate their discomfort with a cranky babbling or launch straight into crying. For now, it's the only way he knows how to tell his primary caregiver he doesn't feel well. 

The behaviors will be different for every age. A toddler may crawl out of bed to wake you up and tell you they need something, an older child can be more specific when he expresses what he is feeling and what you can do to help. A young baby, however, will notify you using only the sound of a cry.

What other parents are reading

As a qualified Baby Language instructor, I've been teaching parents that newborns up to 3 months can express over 20 needs from birth. One of my recent mama students shared with me that her 4-day old baby was indeed talking to her. Babies have been shown to continue this signaling up to 1 year of age if they had been listened to during those early months. This means that a baby from 4 months can indeed choose what to say in terms of their needs and letting you know about it. 

Babies can talk and do have something to say, but the book blurred these parents' judgment. And, in a way, it had conditioned them to be almost numb to their baby's only form of communication.

Parenting is a daunting task, but trusting your self is the first step. People need to learn again how to trust their baby and themselves as scary as it may sound.

ADVERTISEMENT - CONTINUE READING BELOW

Gabrielle Weil is the Philippines' pioneer and no.1 baby sleep coach since 2015. After training with two UK-based baby sleep trainers using various sleep training methods, she began her sleep coaching practice based in Makati. She has a 95% success rate in helping families reconnect through sleep and is currently completing a UC San Diego Psychology course on the Science of Parenting. Her baby sleep coaching services are done on a one-on-one basis. Visit her on Instagram @babysleep.ph or Facebook @BabySleepPH

What other parents are reading

Celebrate your pregnancy milestones!


Enter your details below and receive weekly email guides on your baby's weight and height in cute illustration of Filipino fruits. PLUS get helpful tips from experts, freebies and more!

You're almost there! Check your inbox.


We sent a verification email. Can't find it? Check your spam, junk, and promotions folder.

Trending in Summit Network