Does Baby Cry When You Leave? Here's How to Make Bye-byes Easier

Minimize your little one's tears as you head for the door.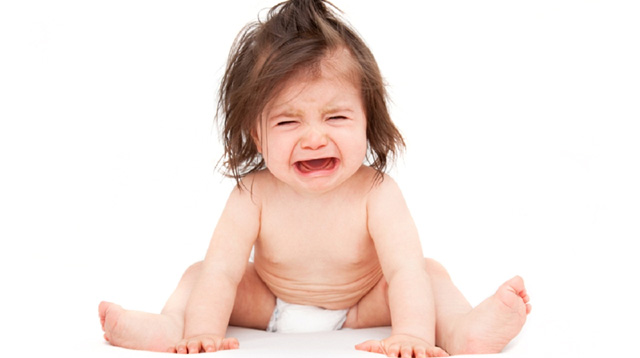 When my son turned 8 months old, leaving him suddenly became mission impossible. He cried every time I stepped out of view, even if I was just grabbing a diaper from the next room. And whenever I left the house, I could hear his sobs all the way to my car. While such weepy goodbyes are heart-wrenching, they're nothing to worry about. Most babies go through separation anxiety at some point, and the crying is harder on you than on your child, says Hansa Bhargava, M.D., a pediatrician in Atlanta. Follow our plan to keep your goodbyes short, sweet, and tear-free. 

Why It Starts 
Many babies develop separation anxiety between 8 and 12 months, once they figure out that things exist even when they can't see them. (This realization is known as object permanence.) By that point your baby understands that Mom and Dad are the main people who feed and comfort her, so when you head for the door, she panics. "Your child has no framework of time, so she doesn't know if or when you're coming back," Dr. Bhargava says. 
Separation anxiety can appear gradually or almost overnight, and the age at which it first pops up can vary too. The apprehension can last for days, months, or even up to a year, depending on the child, says Wendy Sue Swanson, M.D., a pediatrician at Seattle Children's Hospital. 

What other parents are reading

Night Fears 
Your baby (who had been snoozing soundly) may suddenly start crying for you at 2 a.m. That's because when he rouses, he realizes you aren't with him, can't fall back to sleep, and knows you'll come if he cries, Dr. Bhargava says. But once he learns to self-soothe, he'll be able to fall back to sleep on his own. To encourage this, follow a consistent bedtime routine that ends with putting him in the crib while he's drowsy. Leave the room and let him cry for  a few minutes before you return, at gradually increasing intervals, to reassure him until he nods off. Do the same when he awakens during the night. Within a week, he'll have figured out that he's supposed  to go to sleep when he's in his crib, Dr. Bhargava says. 

ADVERTISEMENT - CONTINUE READING BELOW

Practice Makes Perfect 
One of the best ways to soothe separation anxiety is to practice leaving your baby with a caregiver before you start doing so regularly. You can begin at any age, but a good time is before 8 months or after  12 months so you miss the window of time when the phase tends to be strongest. It's best to practice when your child is healthy, well-rested, and fed. Tell her you'll be back soon and then let Grandma distract her with a toy as you head out. As difficult as it may be, don't skip the trip if your baby cries. "Your child needs to learn how to handle your being away," Dr. Bhargava says. 

A Comforting Routine 
Once separation anxiety hits, a consistent and quick goodbye ritual is critical, even if you're not always leaving your little one in the same place, explains Lisa M. Asta, M.D., a spokesperson for the American Academy of Pediatrics. Start by telling your baby what's going to happen, even if he's too young to understand. "He can't say 'Goodbye, I love you,' but that doesn't mean he doesn't understand your intent," Dr. Asta points out. Hand him his blanket, give him a kiss, and exit. Avoid sneaking out while your baby isn't looking, and take comfort in knowing that he'll stop crying soon. At pickup, focus your attention directly on your baby. Celebrate your reunion with hugs, kisses, and smiles. Once he learns that you always come back, he'll have an easier time saying goodbye.

CONTINUE READING BELOW

Recommended Videos

This is an excerpt from Parents Magazine (December 2015). Copyright © 2015 Meredith Corporation. All rights reserved. Reprinted with permission. Subject to national and international intellectual property laws and treaties. Parents © is a registered U.S. trademark of Meredith Corporation. 

What other parents are reading

Celebrate your pregnancy milestones!


Enter your details below and receive weekly email guides on your baby's weight and height in cute illustration of Filipino fruits. PLUS get helpful tips from experts, freebies and more!

You're almost there! Check your inbox.


We sent a verification email. Can't find it? Check your spam, junk, and promotions folder.
Trending in Summit Network