New Parents Don't Ask for Help, Leading to Desperate Situations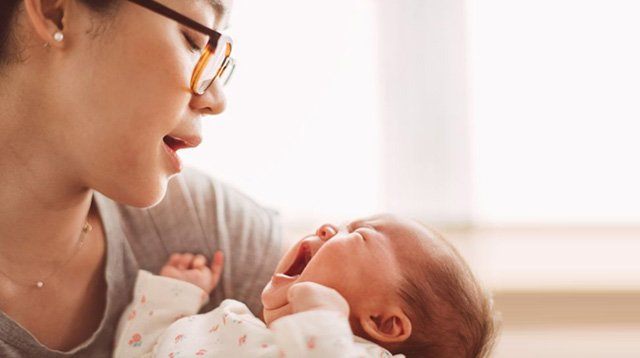 Despite the information we get on the Internet, renowned pediatrician and child development expert, Dr. Harvey Karp, acknowledges that new parents today may have a tougher journey than previous generations. 

"People more and more, over the last decade, have less baby experience. A lot of people have babies [but] have never really held a baby in their lives [before they became parents]," he shared on a recent episode of the podcast, Healthy Births, Happy Babies.

Moreover, parents of today have to learn everything on their own. "They have less support, whether it's family or neighborhood support," said Dr. Karp adding that new moms and dads in the past had grandparents, aunts, siblings, cousins and even neighbors that are ready to help out. 

Dr. Karp says many parents now are doing work they are not prepared to do, which leads to exhaustion and a lot of frustration. "Parents are so tough on themselves. In fact, parents think they're not even supposed to have help. Everyone thinks they're supposed to do it on their own."

In truth, Dr. Karp stresses, you are supposed to have a village. Parents who face it alone have come face to face with "so many desperate situations," according to Dr. Karp. In the podcast, he relates that these parenting challenges have led to shaken baby syndrome (a life-threatening brain injury in babies caused by vigorous shaking or a blow to the head), postpartum depression, breastfeeding failure, unsafe sleeping practices, weight gain, and babies getting the wrong dosage of medicine. 

ADVERTISEMENT - CONTINUE READING BELOW

What other parents are reading

One of the difficulties for new parents is getting a fussy baby to stop crying and calm down. "Some babies cry for hours. We call it colic. There's nothing you can do for it. Some babies just don't want to sleep. It takes them three to four months before they figure out how to sleep," said Dr. Karp.

Dr. Karp has five techniques to soothe a baby, or what's referred to as the 5 S's, which is explained in detail in his bestselling book The Happiest Baby on the Block. The 5's takes advantage of a baby's "calming reflex."  

"What calming reflex means is that if you imitate a baby's experience in the womb -- the sound, the motion, the rocking -- you're able to flip on this reflex and often times bring your crying baby from screaming to calm in minutes," said the pedia. "And you can also use that same reflex to improve the baby's sleep." 

What other parents are reading

Unless the baby is hungry, sick, needs changing or requires medical attention, you can usually calm the crying very quickly with the 5 S's, he added. So what are they? 

1. Swaddling 
This is when you wrap a baby snuggly with his arms down on his sides. A baby has little control of his arms for several months after birth, so their flailing can startle and upset a baby. (A strong startle reflex is known as Moro reflex, which you can read about here). Read more tips on how to swaddle your baby here. 

2. Side position
"The back is the only safe position for sleep, but it's the worst position for calming a crying baby," says Dr. Karp. Safe sleep practices say the best position for a sleeping child is on his back, but while you're calming your baby, try carrying him in a side or tummy-down position. You can also roll your baby over to his side or stomach. Once he's asleep, put him on his back. 

3. Shushing (or white noise)
"We tell people, 'Everyone, tiptoe. The baby's sleeping. Be quiet.' But it's exactly the opposite of what babies need. They do better, not with chaotic noises, but with strong, rumbly, rhythmic noises," said Dr. Karp. Try saying a consistent, rhythmic "shh" to your baby that's as loud as her crying. As she's quieting down, match the volume of your shushing as well. On Spotify, there are several play lists with "white noise."  

4. Swinging (or rhythmic motions)
Think back to your pregnancy and imagine your baby in your tummy going through your day with you. He gets jiggled and rocked as you move, walk around and do chores. It's a familiar feeling and can be used to comfort your little one. "When they're upset you need fast tiny jiggles. When they're sleeping, slow rocking is perfect," says Dr. Karp. Remember, don't shake your baby, but gently jiggle, supporting his head as you do so. 

5. Sucking
Dr. Karp calls this the "icing on the cake." Babies are born with a vital sucking reflex that enables them to feed and provides comfort to some as well. If your baby takes to sucking, giving her a pacifier is okay. Read here to find out what experts, including pediatric dentists, have to say about pacifiers. 

ADVERTISEMENT - CONTINUE READING BELOW

Recommended Videos

What other parents are reading

Think of the 5 S's not as step-by-step instructions, but strategies you can layer on and mix and match. Your baby might not be calmed by shushing but quiets down with swinging. "Babies are different," says Dr. Karp "Some need two or three kinds [of the 5 S's] joined together and some need all five. So you have to test it out and find out what works the best." 

And once you do, you'll find you can use your baby's favorite calming technique over and over again, and will even work in some form or another as he grows up. "When you have this tendency to prefer these things even as a baby, it tends to carry through as you get older," says Dr. Karp. A baby who likes shushing may fall asleep faster with lullabies or bedtime stories as a toddler, so what you learn will become valuable as you move along your parenting journey. 

You can listen to the whole podcast interview here where Dr. Karp discusses co-sleeping and more on the calming reflex.

Celebrate your pregnancy milestones!


Enter your details below and receive weekly email guides on your baby's weight and height in cute illustration of Filipino fruits. PLUS get helpful tips from experts, freebies and more!

You're almost there! Check your inbox.


We sent a verification email. Can't find it? Check your spam, junk, and promotions folder.

Trending in Summit Network