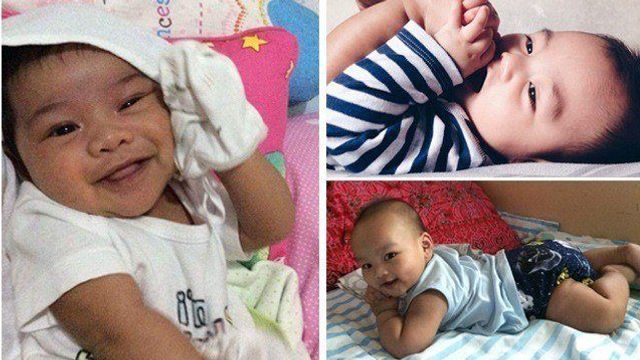 Your newborn is here, and you're already seeing exciting changes as he grows especially during his first year. In the first five months, you'll notice he is starting to become more active and responsive. He will even start to recognize recognize you and his surroundings!

We've written a detailed list of developmental milestones that babies reach by the time they are 2 to 3 months old, as well as milestones when they turn 4 to 5 months old. In the video below, you'll see that these achievements aren't just limited to brain and cognitive development or gross and fine motor skills. It also includes social and emotional skills, which are equally important and has a huge role in the overall development of your child.
What are the milestones that your babies have reached? Watch a visual guide for his first five months below! (Thanks to the moms and dads of the babies who sent us video clips and photos of their babies!)
If your babies don't hit these milestones by the end of their fourth (for baby milestones 1-3 months) or sixth month (for baby milestones 4-5 months), don't worry just yet. Every child is different, and some tick off their milestones earlier while others do it a little later. They all have their own pace. But be sure to discuss your baby's development with your doctor during each pedia visit so you will know what to expect next or whether there is a cause for concern.