Chinese Astrology Says 2019 Is a Good Year to Have Babies!

The Year of the Pig will be from February 5, 2019 to January 24, 2020.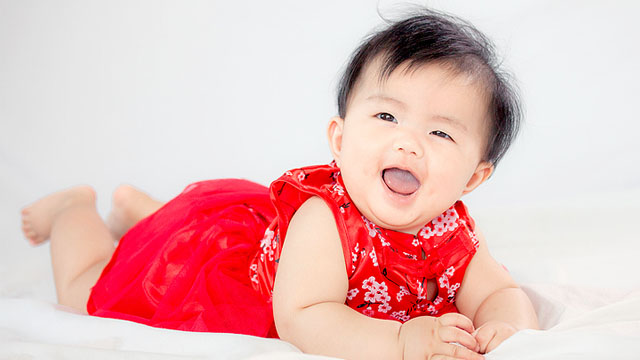 If you're expecting a child in 2019, there is no doubt you are excited to meet him already! But there's one more reason to look forward to your baby's arrival. According to Chinese astrology, 2019 is believed to be a good year for the birth of a child in the family, according to KarmaWeather.com.

Babies born in 2019's Year of the Pig are "robust, phlegmatic, and intelligent," it writes (we had to look up "phlegmatic," which means having an "unemotional and calm disposition"). It also says that parents of children who are born in the Year of the Pig will have a generally easy time getting their child to obey because "the child Pig always listens to his parents because he has a deep love for those who gave birth to him." 

Meanwhile, thechinesezodiac.org writes that a "Pig" child will grow up to be very likable. "The child born under the Pig Year is lucky, courageous, joyful, undemanding, nice, patient, resilient, a skillful organizer and has the ability to get under everyone's skin with ease."

ADVERTISEMENT - CONTINUE READING BELOW

More from Smart Parenting

The "Pig" child's list of positive traits does not end there. They are said to be intellectually gifted, too. "The Pig natives are inclined towards domains that develop their intelligence, they always want to know, to read and they have great chances to become genuine intellectuals when they grow up. They will always aim as high as possible, and most of the time they will succeed in their plans." 

CONTINUE READING BELOW

Recommended Videos

As parents of a child born in the year of the Pig, know that he will need to be constantly reassured of your love for him. He is quite naive, and may be too trusting for his own good. 

"The child Pig is someone who loves to eat, as his totem animal indicates," but being full of energy, he may become interested in sports — so you can look forward to enjoying bonding moments with your child sampling your favorite food or engaging in fun, outdoor activities!

ADVERTISEMENT - CONTINUE READING BELOW

The list of Philippine celebrity moms and dads who were born in the Year of the Pig includes John Lloyd Cruz, Kristine Hermosa, Bianca Gonzalez, Precious Lara Quigaman, and Doug Kramer.

Famous celebrities' kids born in the year of the Pig include Bimby Yap, Kris Aquino and James Yap's son, and Santino Santiago, son of Claudine Barretto and Raymart Santiago. 

Trending in Summit Network