Buying Baby Essentials? Read This Before Buying An Inclined Sleeper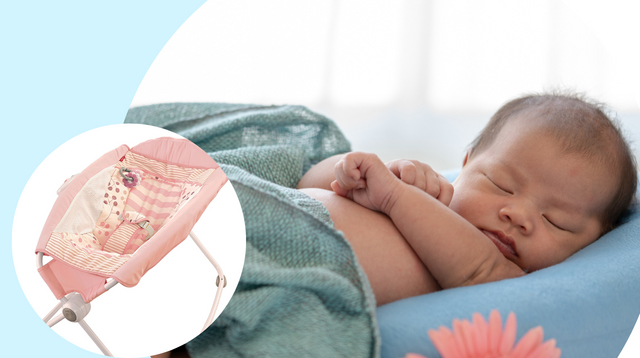 Welcoming a baby into our lives is a joy so hard to explain but it also comes with some challenges. One of the notorious challenges is sleeplessness, especially in the newborn phase. 

That's why parents do their best to find any solution available to solve the predicament—because even sleep for a mere two hours is considered a gift from above.

One of the popular solutions made available in the market is the baby sleeper. Popular baby products brand, Fisher Price, released its "Rock N Play" in 2009, and of course, sleep-deprived parents thought it was magical because they could just put their baby on it and sleep.

RELATED: Inclined Sleeper Accessories Recalled Due to Sleep Safety Risks

It was one of the quickest fixes to catching up with sleep, chores, work, and rest.  But what parents did not know was this "magical" sleeper is more dangerous than being sleep deprived. 

Product recall in 2019

In an investigation conducted by Consumer Reports (CR) in Apri 2019, it was "determined that the Rock 'n Play does not, in fact, "rock"—at least not when it comes to safe sleep for infants," reports Parents.

The report indicated "that dozens of infant deaths had been linked to inclined sleepers like the Rock 'n Play and similar models. 

As a result, Fisher-Price recalled the popular sleeper. But by then, the market was "already flooded with similar products that are just as dangerous, many of which have also been linked to infant deaths, says the site.

ADVERTISEMENT - CONTINUE READING BELOW

RELATED: Crib Death Is Real: What You Can Do to Keep Your Baby's Sleep Safe

In a follow-up investigation in October 2019, "the Consumer Product Safety Commission (CSPC) released results of its own study on the safety of inclined infant sleepers, and it issued a strong warning for parents to avoid using these products. 

"The organization recommended that no infant sleep products with more than a 10-degree recline should be sold (sleepers typically have an incline of up to 30 degrees). They've been repeatedly linked to suffocation and sudden infant death syndrome (SIDS), reports the site.

To date, there have been 94 total deaths connected to inclined sleepers according to American Academy of Pediatrics (AAP).

Why Inclined Position is Dangerous For Your Baby

Though it seems "not a big deal", it is alarming that parents and caregivers do not know much about why it's dangerous.Consumer Product Safety Commission (CPSC) conducted a monitored study in 2019 to observe babies who sleep in inclined sleepers such as Fisher Price's Rock 'N Play and other brands. 

Erin Mannen, PhD, a biomechanics researcher at the University of Arkansas for Medical Sciences and the lead researcher on the study said to Parents, "??Researchers first looked into whether babies move differently in the sleepers, and discovered that they were sometimes found on their tummies, which means a roll had occurred.

RELATED: Why a Sleep Positioner Is NOT the Best Pillow for Your Newborn

"Our findings are that once babies are in a tummy-down position, they don't have the strength or energy to move to a safer position," says Dr. Mannen. "It's a new position for them, and places higher demand on some of their muscle groups, which leads to muscle fatigue. This of course leads to suffocation."

ADVERTISEMENT - CONTINUE READING BELOW

Recommended Videos

Additional results of the study concluded that the material itself of the inclined sleepers are not safe, on top of the risk of its position. Inclined sleepers are usually soft and plush. Our initial thinking is it is an advantage because it will be comfortable, but on the contrary, it can be dangerous.

"We didn't study this extensively, but we did recommend follow-up studies to look at breathability of the products. The question is, was there something about the fabric that's causing carbon dioxide rebreathing, which is a huge risk factor for SIDS. Also, because the products are so soft, when babies try to move there's not a firm surface for them to push against," Dr. Mannen added.

RELATED: Why You Should Always Lay Your Sleeping Infant Down on His Back

Currently, all Fisher Price Rock 'N Play and similar products of other brands are recalled, but since it already penetrated the market, hand-me-downs from a relative and second-hand buys mean inclined sleepers are still being used.

Safe Sleep For Your Baby

In an article published by Rachel Moon, MD, chair of the SIDS Task Force and Associate Editor for the journal Pediatrics at Amercian Academy of Pediatrics (AAP), some helpful tips to ensure the safety of your sleeping baby were provided. Here are five:

1. Until their first birthday, babies should sleep on their backs for all sleep times—for naps and at night.

We know babies who sleep on their backs are much less likely to die of SIDS than babies who sleep on their stomachs or sides. The problem with the side position is that the baby can roll more easily onto the stomach.

ADVERTISEMENT - CONTINUE READING BELOW

2. Use a firm sleep surface.

A crib, bassinet, portable crib, or play yard that meets the safety standards of the Consumer Product Safety Commission (CPSC) is recommended along with a tight-fitting, firm mattress and fitted sheet designed for that particular product. Nothing else should be in the crib except for the baby.

3. Only bring your baby into your bed to feed or comfort.

Place your baby back in his or her own sleep space when you are ready to go to sleep. If there is any possibility that you might fall asleep, make sure there are no pillows, sheets, blankets, or any other items that could cover your baby's face, head, and neck, or overheat your baby. As soon as you wake up, be sure to move the baby to his or her own bed.

4. Do not let your child fall asleep on nursing pillows or pillow-like lounging pads. 

5. Never place your baby to sleep on a couch, sofa, or armchair. 

Before deciding on buying a baby product advertised to give you more sleep, make sure to research first—because it might entail your baby's safety.

If you have an inclined sleeper, Parents advises not to resell it even if it's tempting to sell it. If you wouldn't use it for your child, it wouldn't be ethical to encourage other parents to use it for theirs.

READ RELATED STORIES ON ROCKERS:

ADVERTISEMENT - CONTINUE READING BELOW

What other parents are reading

Celebrate your pregnancy milestones!


Enter your details below and receive weekly email guides on your baby's weight and height in cute illustration of Filipino fruits. PLUS get helpful tips from experts, freebies and more!

You're almost there! Check your inbox.


We sent a verification email. Can't find it? Check your spam, junk, and promotions folder.

Trending in Summit Network