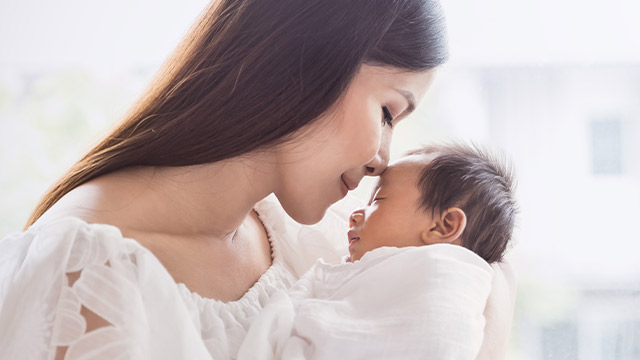 Having a baby in the family is both exciting and nerve-racking for first-time parents. All throughout your lives, you've only been genuinely responsible for yourselves. This time, however, you are both privileged and duty-bound to love and care for this tiny and precious human.
How do you keep calm and trust yourself with this huge responsibility? Here are some practical and doable tips when caring for the little ones.
1. Prepare baby essentials before bathtime.
Make a checklist if needed. Being "laging handa" does have its merits, particularly when bathing your baby. Before bathtime, gather all of the things you and your baby will need. It sounds so simple, right? But trust that this helps both mom and dad feel confident and prepared for the task at hand.
Having all of your bathtime items beforehand also lessens tendencies to leave the baby unsupervised. If you forget something, make sure to take your baby with you, or leave him or her with another adult — like daddy!
Some of the items that should be in your checklist: baby tub, warm water (double-check the temperature, please!), towel, washcloth, a mild cleanser such as Baby Naturals by Watsons Hair & Body Wash, fresh diaper, and clothes. (Read this step-by-step guide to bathing your baby for the first time.)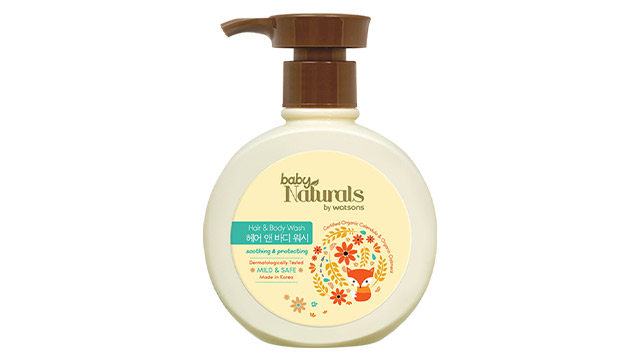 2. Be intentional when doing a baby massage and ask your baby's permission!
According to an expert, baby massage is one way new parents demonstrate their love for their little ones. Massages foster interaction and strengthen the bond between child and parent. Plus, it stimulates your baby's happy hormones!
One crucial thing moms and dads should keep in mind is they need to "immerse" themselves in the activity. This means being mindful, deliberate, and intentional when doing the massage.
Another helpful tip is to "ask permission" from your child to prep him or her for the massage. Part of the CLAS method, or "Contact, Look, Ask, and Swoosh," speaking to your child before the massage will provide you with cues if he or she is ready for the activity.
You can do the massage using a product like Baby Naturals by Watsons Massage Oil before your baby's bedtime to help soothe him or her to slumber.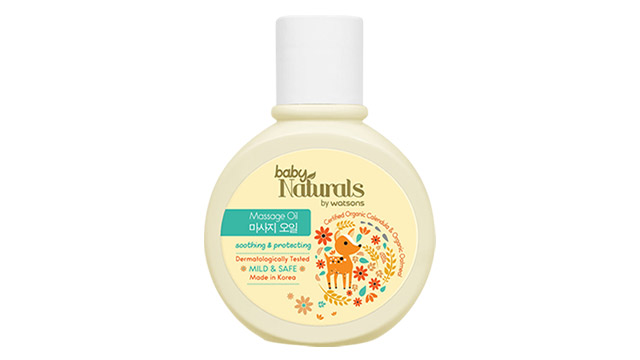 3. Keep cuddles safe by supporting your baby's head and neck.
Cuddle time is essential for mom and dad to bond with the baby. Holding your little one in your arms helps him to know you and vice versa. There are a couple of ways to do this, such as the shoulder hold, cradle hold, and face-to-face hold.
It's also important for you to calm your nerves and not panic when picking up and cuddling your baby. Another is to always support your little one's head and neck, two very vulnerable parts of your baby's body.
You can also ready your baby for cuddle time by keeping his or her skin moisturized with the help of Baby Naturals by Watsons Lotion and Moisturizing Cream. Make sure also to wash your hands and arms before carrying your little one.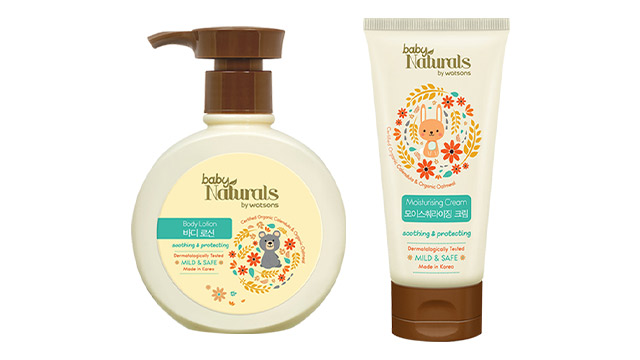 4. Make sure your baby sleeps on his or her back.
During bedtime, remember that "nakadapa" is not the way to go. According to experts, children below a year old should sleep in a "supine" position, or "wholly on their back."
They explained that this reduces the risk of SIDS (Sudden Infant Death Syndrome) and other sleep-related concerns. So, remember to put down your baby on his or her back during sleep.
It also helps if the surface is firm and separate from your bed. Experts even recommend that you keep any soft bedding materials and toys away from your sleeping baby to keep him or her safe.

Moms and dads, it's okay to feel a little nervous when caring for your precious bundle of joy. What's essential is you remember that bonding and forming a warm and secure attachment with your baby is what really matters.
One expert even said that "gentle touch, especially skin on skin, is just one of the most important things parents can do for their babies." Touch, another research found, also has long-term benefits for the child's health and mental well-being.
To help you keep your touches and cuddles gentle, support them with Baby Naturals by Watsons.
Baby Naturals by Watsons products have a mild formulation and are made with certified organic ingredients, including calendula and oatmeal, which help keep baby's delicate skin moisturized.
These Korean-made babycare products are free of parabens, mineral oil, silicones, colorants, sodium lauryl sulfate, soap, and isothiazolinone (MIT, CMIT, and BIT). The Baby Naturals by Watsons line is also dermatologically tested and has been approved by European Union-accredited toxicologists.
Baby Naturals by Watsons products are available for Php189-Php279 (SRP) at select Watsons stores and Watsons online, and can be delivered right to your doorstep via the Watsons Call & Delivery service. Follow Watsons Philippines on Facebook for more updates.
ASC REFERENCE CODE: W029P071320BS
This article was created by
Summit Storylabs
in partnership with BABY NATURALS BY WATSONS.