A Badly Designed Sleep Sack Can Do More Harm Than Good. Here's How to Spot One

Do you absolutely need to swaddle? No, but it should help your baby's sleep.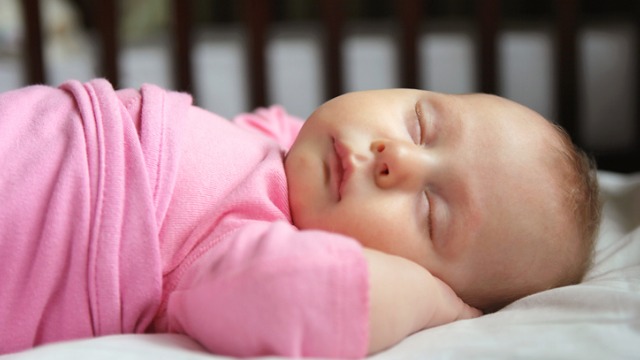 Swaddling here in the Philippines has been gaining popularity that moms continue the practice after they leave the hospital. In fact, many buy the "modern" swaddle, which is like a pouch or what they call a sleep sack.

Do you absolutely need to swaddle? No, it is not a need like feeding and sleeping. Can it help my baby sleep better? Yes, it can work especially for newborns. But a swaddle is not necessary when you are holding your baby, or he is sleeping on top of you because of the body heat you both generate. You don't want him to get too hot especially in a tropical country. 

Why the design of your sleep sack matters

When your baby is sleeping on you, your heartbeat, rhythmic breathing, and scent lull your baby to a calm sleep. A swaddle or sleep sack can't really replace you, but it can work magic when you wish to have your baby sleep on a flat surface at nighttime. I always like to balance letting babies sleep on their parents' body, a closeness needed in these early months, and swaddling them at night when we all need to get some extra zzzs.

What other parents are reading

I caution my sleep coaching clients when it comes to buying a sleep sack because many designs restrict a baby's movements, which does more harm than good. A badly-designed sleep sack prevents a newborn from finding his natural positions for sleep and removes his ability to self soothe using his fingers. It can also be responsible for negatively affecting the growth of his hips, leading to future complications well into adulthood if left untreated. Studies in Japan and Austria concluded that wrong sac designs can lead to delayed gross motor skills such as crawling or reaching for things as well as delayed ability to walk.

ADVERTISEMENT - CONTINUE READING BELOW

5 features to look for in a sleep sack for baby 

I have made a quick reference list here below on some key features to look for when purchasing a swaddle or sleep sack for your newborn baby, one that won't impair any gross motor development both in arms and legs and hips.

1. Pick a sleep sack with a lightweight material.

You want your baby snug, yes, but you don't want to cause his body heat temperature to rise. A baby who feels hot doesn't sleep well. So breathable fabrics are great, but make sure you don't need to wrap it once or twice over or under your newborn's body. Being under those layers makes a sleep sack less breathable. 
Babies need to have a cool sleep, and the ideal room temperatures range from 18 to 22C. These temperatures are attainable if you have air conditioning but not when you only have a fan. If you only have a fan and your baby needs swaddling, your best bet of a featherlight, ultra breathable fabric is bamboo in my opinion.

What other parents are reading

2. Make sure the design of your sleep sack does not pose harm to your baby's hip health.

Hip dysplasia is a condition where the hips do not develop naturally during the first three months of your baby's life. Make sure the design you purchase lets your baby bend his legs at the knees when he is inside the swaddle. I like to call it the "Froggy" position: soles of feet together, knees and thighs down and flat against the sleep surface. You want your swaddle to be loose to let the legs fall open in the froggy position.

CONTINUE READING BELOW

Recommended Videos

3. Check if the sleep sack doesn't restrict your baby from moving his arms up. 

Have you noticed how your baby likes to sleep with his arms up? This provides him with two important abilities that nature intended. The first is an arms-up sleep position is his body's natural way of keeping cool and comfortable. 

My son enjoyed this kind of sleep position from birth. He would bring his fingers down to stroke his face or suck on them when he was feeling relaxed. But when he was ready to sleep he would raise his arms. It was a pattern I noticed so strongly in his body's need to soothe and cool when he wanted it. It was also one of my key tools to ensure he learned his sleep skills early on, which led to 12-hour nights of sleep from 10 weeks onwards. 

Keeping cool leads to longer sleep. Allowing your baby to nuzzle his hands helps him to fall and stay asleep. Some sleep-sack brands I've seen try to market their solution for this by strapping one arm down in a bent position and allowing the hand to peek out. This is a nice touch, but it is still restrictive. Other brands do have space available for semi arms up from his face, but it's not enough for a full arms-up position, or if they do have the right position, they cover the hands with a silicon mitt for teething (not developmentally appropriate for the baby's age) or other hard, rough fabric no newborn wants to feel on his face.

ADVERTISEMENT - CONTINUE READING BELOW

What other parents are reading

 

A baby's ability to freely stretch mid-sleep is helpful to have an uninterrupted sleep. Any swaddle that straps a baby's arms down, whether by wrapping him in a large square cloth or folding him in layers that are secured in place with Velcro, restricts movement, doesn't give him a chance to cool off or to self soothe.

A note regarding a newborn's self-soothing ability: a baby can only do this in an already relaxed state. The swaddle is not responsible for bringing the baby into the required relaxed state but encourages the behavior should baby want to soothe himself.

4. Allow for sleepy nappy changes.

Babies have the need to be clean and dry from birth. It is one of the incredible needs expressed by all newborn babies from birth up to 3 months. So if you are swaddling, nappy changing can be an incredibly disruptive affair if your baby is not done sleeping.

If your baby wakes from sleep, it does not mean they are done sleeping! On the contrary, they might have needed a quick pee and would like to be clean and dry to go back to sleep again. 

So choose a swaddle that makes you "invisible," meaning you don't disturb his position during a nappy change. There are brands with two-way zippers that facilitate this. My son even used to fall asleep during a nappy change.

What other parents are reading

5. Look for snug around the middle. 

Snug across the body makes your newborn baby feel safe and secure. If the sack is too tightly cinched, however, it can cause chest compression. Some sleep pouches that look similar to an arms-up swaddle are not actually snug enough around the middle. They are in essence a wearable blanket, and it is not something a baby needs until toddlerhood.

ADVERTISEMENT - CONTINUE READING BELOW

There's my quick checklist on design and needs for a swaddle. Remember you want a swaddle system that respects your baby's body especially when it comes to his movement and temperature regulation.

Gabrielle Weil is the Philippines' pioneer and no. 1 baby sleep coach since 2015. After training with two UK-based baby sleep trainers using various sleep training methods, she began her sleep coaching practice based in Makati. She has a 95% success rate in helping families reconnect through sleep and is currently completing a UC San Diego Psychology course on the Science of Parenting. Her baby sleep coaching services are done on a one-on-one basis. She is also a Baby Language instructor who holds regular workshops for parents about to give birth or with newborn babies from 0-3 months of age. For more information on these workshops and her sleep coaching services, visit her on Instagram @babysleep.ph or Facebook @BabySleepPH.

What other parents are reading

Celebrate your pregnancy milestones!


Enter your details below and receive weekly email guides on your baby's weight and height in cute illustration of Filipino fruits. PLUS get helpful tips from experts, freebies and more!

You're almost there! Check your inbox.


We sent a verification email. Can't find it? Check your spam, junk, and promotions folder.
Trending in Summit Network