5 Reasons Why Finnish Schools Produce Top-performing Students

Plus, how does our own educational system fares compared to theirs.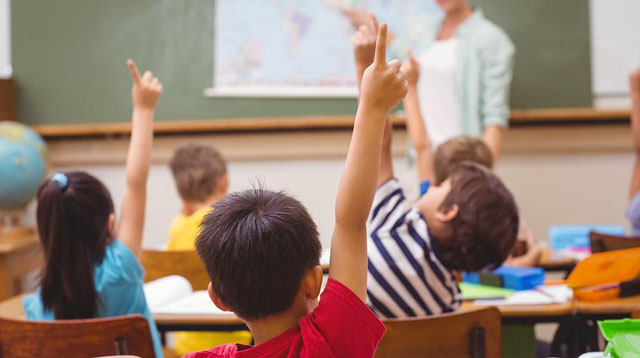 Photo from ewa.org

Making sure that our kids get the best education is one of the top priorities of every parent. Even while still pregnant, parents are already discussing where to send their little one to school. There are lots of decisions to make: should you go traditional or progressive? How about co-ed or all boys or girls? Location and affordability is a big factor, too.

It has been proven time and time again by studies all over the world that teaching through play is the best way kids learn. Playing is their way of learning about the world. That's exactly what the Finns are doing in their educational system. It's no wonder that the academic performance of Finland's students ranks among the highest in the world.

So how do they do it? Let's see how our own educational system fares compared to theirs.

What other parents are reading

1. Kids start school at a later age.
Finnish kids start elementary school when they hit seven years old. Prior to "real" school, the kids attend government-funded day care and preschool where they focus more on play.

What happens here: Since the implementation of the K-12 system, kids start preschool at the age of five. Some kids whose parents are financially capable even go to play school at age three, albeit it's not formal school. When they get to a proper preschool, they learn how to count, write, and read at an early age because there is so much pressure now as to what your child should already know before setting foot in a school. The kids also learn how to socialize and follow rules, as prep for big school. 

ADVERTISEMENT - CONTINUE READING BELOW

 

2. Kids get to play more.
Emphasis on play is very evident in Finland's schools. Instead of spending the day sitting on their desks and learning lessons, elementary school students get around 75 minutes of recess per day.  

What happens here: A typical school would offer only recess and lunch, a total of one and a half hours, where much of this time is spent eating. If your kid finishes his snack or lunch faster, then he'll have time to play, albeit minimal. Some kids get to play after school while waiting to get fetched. Some schools offer free time, but not every day. They also get to play during P.E. class sometimes.

What other parents are reading

3. Kids don't have homework.
In Finland, students get no more than three hours of homework per week. Yes, you read that right. The kids also don't take exams (only one!); ergo, no grades to worry about.  

What happens here: Homework is jotted daily in every child's schedule. That's after spending almost eight hours of their day in school doing seatwork, recitation, and quizzes. At least some schools enforce a "no homework on weekends" policy, but even then, teachers sometimes still give homework on a Thursday to be submitted the next Monday. Talk about loopholes, eh. 

 

4. Kids only take one major exam!
At the end of high school, Finnish kids take one standardized exam–the Matriculation Examination–to determine the kids' college preparation. The reason why Finnish kids don't take exams all year long is because their education system has a more individual approach. Each child is assessed based on a personal curriculum designed just for him or her.

ADVERTISEMENT - CONTINUE READING BELOW

Recommended Videos

What happens here: Depending on your child's school's curriculum, kids take three to four major exams every year. Add to that the national standardized examinations, such as the National Achievement Test, taken by Grace 6 and Grade 10 students to know how they fare among their peers in terms of knowledge in English, Filipino, Math, Science, and Social Studies.

What other parents are reading

5. Kids have quality teachers
Teachers in Finland are required to have a master's degree, which they get through government subsidy. They are regarded highly, at par with doctors and lawyers, and are well-paid. The teachers know what they are doing–and Finnish parents acknowledge it, too!

What happens here:Teachers in the Philippines also require a master's degree, but earn it through their own means, sometimes through grants and scholarships. Some take higher education while already teaching kids, as shortage of quality teachers is a real issue. They can barely make ends meet so they need side jobs or seek better fortunes abroad. Also, you've heard at least once about a parent declaring war on a teacher because they firmly believe his or her child deserves a higher grade.

 

So, it looks like we have a lot of room for improvement in our education system. Let's not play the third-world country card. Our government can definitely learn a thing or two about how the Finns do it--and it till take time. There's no quick and easy fix. However, learning shouldn't be confined to just the classroom. We as parents can start instilling the value of learning and education in our own homes.

ADVERTISEMENT - CONTINUE READING BELOW

Early childhood educator Tanya Franco Velasco encourages parents to help their children become lifelong learners. "To develop and nurture our children to be lifelong learners is one of the best gifts we can impart to them. Because we want to raise children who are not just knowledgeable but who are also self-motivated to learn on their own. We want to equip children with life skills such as: being curious; independent; sensitive to the needs of others; expressive—these skills are what matter as they go through life."

 

 

Sources:
September 9, 2015. "5 Reasons Finland Has Cooler (And More Effective) Schools Than The U.S." (fatherly.com)
September 2011. "Why Are Finland's Schools Successful?"
(smithsonianmag.com)

What other parents are reading
Celebrate your pregnancy milestones!

Enter your details below and receive weekly email guides on your baby's weight and height in cute illustration of Filipino fruits. PLUS get helpful tips from experts, freebies and more!
You're almost there! Check your inbox.

We sent a verification email. Can't find it? Check your spam, junk, and promotions folder.

Trending in Summit Network