5 Ways to Empower Kids Against Bullies

Bullying is more common than you think. Help your child stand up for himself with these tips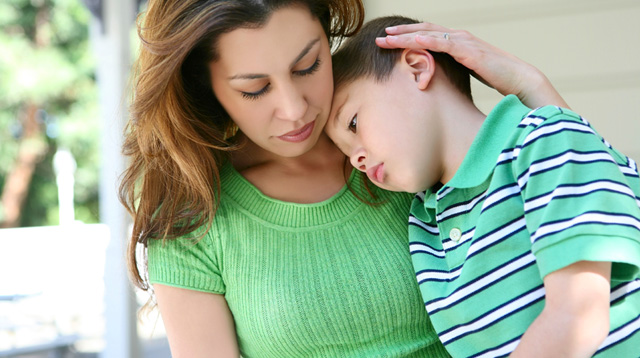 Bullying is undoubtedly a serious problem. According to StopBullying.gov, bullying is "unwanted, aggressive behavior among school-aged children that involves a real or perceived power imbalance." Acts of bullying can range from teasing, coercion, non-inclusion, to public humiliation and physical aggression. 

Unfortunately, bullying is something that your child will probably encounter at least once in his life, no matter what size or age he may be, because bullying is simply an abuse of power. Whether in school, as an adult in the office, or somewhere else, he could encounter someone who'd feel the urge to cope by abusing his power over others.

The best thing you can do for your child is to teach him how to deal with bullies. Empowering him against bullies ensures that he'll be able to take care of himself no matter the situation and the stature of the person bullying him.

Clinical psychologist and book author Dr. Laura Markham of Aha! Parenting and anti-bullying educator Signe Whitson provide tips you can use to help you your child 

1. Develop a good compassionate relationship with your child.
Having a good relationship with your child founded on compassion, love, and respect will not only show him how to treat others; it will also help him develop the self-esteem he needs so he could stand up to bullies. It is so much more difficult for bullies to put down a confident and self-assured child. Aside from these, having a good emotional connection with your child will ensure that he will let you know if anyone bullies him, allowing you to guide him through it and to help him deal with the bully.

ADVERTISEMENT - CONTINUE READING BELOW

Keep yourself in check – make sure you are not bullying your child as well! How you treat your child tells him that it is okay for others to do the same to him or for him to do the same to others.

What other parents are reading

2. Role play different scenarios with your child.
Whether your child has already experienced bullying or not, it is good to play out scenarios to show him how to deal with the bully. Bullies derive pleasure from their effect on the people they are bullying. Cowering in fear or fighting back are reactions that will only fuel the bully's behavior, so, instead, teach your child to stand up to the bully without fighting back. 

Teach your child some phrases he can use and then to walk away afterwards. Some examples are:
"That's not a very nice thing to say, so I will just ignore it."
"I have something else to do right now."
"No."

Ask your child to come up with different scenarios and together, think of what he can say to the bully and practice by playing them out. Remind your child not to resort to the same behavior of the bully just to shut him down. The goal is to resolve the situation with both your child and the bully having their dignities intact.

3. Teach your child how to assert himself.
In a lot of situations, your child will find himself on his own when he encounters a bully. The ability to assert himself will go a long way in helping him deal with them. Arm him with direct responses that are not impolite or rude. Some examples are:
"That is mine. Give it back."
"Don't touch me."
"That's a mean thing to say. Stop being mean."
"Stop that."
"I don't like being called that. I want you to call me by my name."

CONTINUE READING BELOW

Recommended Videos

Remind your child that being assertive means being confident and firm. It does not mean being rude and insulting. Teach him assertive body language as well such as maintaining eye contact, speaking in a calm and steady voice, standing tall, and addressing the other child by his name.

What other parents are reading

4. Teach your child to ask for help.
There may be times when your child will definitely have to learn to remove himself from the scenario and ask for someone to intervene. Make sure to let your child know that it is okay to tell someone about it and to ask for help -- it is not a sign of cowardice. Empower him by talking to him about possible scenarios when he should definitely ask for help from someone else. 

Bullies do not exhibit their abusive behavior when there are adults around, so tell your child to seek the presence of a trusted adult whenever he is subjected to bullying. Help your child identify adults he can trust in various settings, so he knows the first people to seek help from. 

5. Teach your child to intervene when others are being bullied.
Part of addressing any bullying problem is not to tolerate any form of it. Being vigilant about preventing bullying can be effective in addressing the issue. It gives the message to everyone that bullying should not be tolerated no matter who is being bullied. This also takes away the focus from individuals and addresses the issue in a community perspective, especially since it is also important not to promote labelling anyone as a bully. 

ADVERTISEMENT - CONTINUE READING BELOW

Teach your child to intervene by approaching other kids who are being subjected to bullying behavior. This can simply mean talking to the child being bullied and taking him away from the aggressor. Stress the importance of asking for help if necessary.

Sources: Aha! Parenting, Psychology Today

Celebrate your pregnancy milestones!


Enter your details below and receive weekly email guides on your baby's weight and height in cute illustration of Filipino fruits. PLUS get helpful tips from experts, freebies and more!

You're almost there! Check your inbox.


We sent a verification email. Can't find it? Check your spam, junk, and promotions folder.
Trending in Summit Network