3 Ways to Teach Your Kids Not to Give Up When Things Get Tough

"Ayoko na gawin!" The right feedback and show of support will help a child not to quit so easily.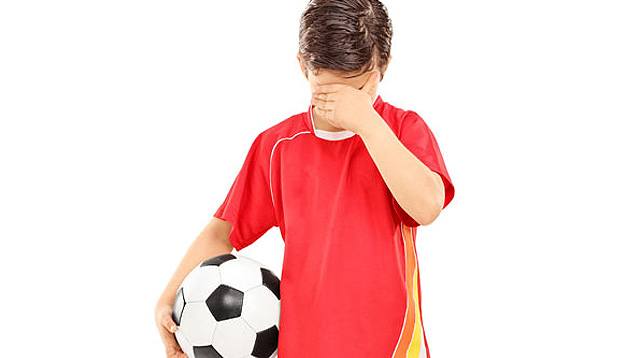 True story. When I was about 8 years old, my mom signed me up for piano lessons. I went for three sessions, quickly decided it wasn't for me, and quit before the fourth session. If you think that's bad, my mom signed me up for another class -- ballet, this time -- when I was about five years old. Guess how long that lasted? Three minutes.

On hindsight, I can name you so many situations in my life when I quit too soon and regretted it. Expectedly, I don't let my kids off the hook so quickly when they say they want to quit a sport, hobby or even a pet project -- any endeavor that requires prolonged effort. I try my best to convince them to stick to it, especially when the going gets tough. But there are also times when I let them decide for themselves.

Is it true that we shouldn't let children quit sports, hobbies and interests because they will become quitters in life? I seriously don't know. There are too many factors to consider that lead to different outcomes from one child to the next. I think it's more important to find out why they want to give up, and focus on addressing those reasons, rather than simply forcing them to stick to it.

What other parents are reading

Motivation researchers Edward L. Deci and Richard M. Ryan propose that an individual is more likely to behave with more energy and persistence when three basic needs are met: 

1. Competence
This refers to a sense that one is capable and doing something well. Obviously, no one would want to stick to something they feel they are bad at, so when your child feels that he has the relevant skills to succeed at a goal he is pursuing, he is more likely to stick to it. 

ADVERTISEMENT - CONTINUE READING BELOW

2. Autonomy
A sense of competence should be accompanied by a sense of autonomy. Even if a child feels that he is good at something, his motivation and persistence may wear out at some point if he feels forced into it. When a child feels that he is doing something out of his own personal choice, he is likely to be more engaged, persistent, and motivated.

3. Relatedness
This refers to a sense of connectedness with others. We are more likely to stick to something when we feel that it connects us to others, and fills the need to belong to a group.

What other parents are reading

So the next time your child seems to be waning in his or her motivation for any endeavor that requires prolonged effort, ask yourself the following questions:

• What kind of feedback is your child getting about his performance?
Is he likely to hear things like, "You used to be better than Lorenzo, now look, he is doing so much better than you!" Making brutal and unnecessary comparisons to other children may undermine your child's sense of competence, not to mention alienate him from his peers. Rather, he should be getting feedback about his current performance compared to his past performance, such as: "I noticed that you were able to do this much faster lately, you've shown a lot of improvement from two months ago."

Of course, there are times when he needs feedback about his performance by looking at the performance of others in order to get a realistic assessment of how he is doing, but these comparisons should not lead to judgments of overall competence and character, such as, "Your performance is slacking, you're really getting lazy," or "You're the best, no one can beat you!" Again, teach your child to make realistic assessments of his skills, knowledge and performance.

ADVERTISEMENT - CONTINUE READING BELOW

Recommended Videos

• Did your child choose his sport or hobby out of genuine interest, or is he only into it to please someone else?
It isn't so bad if one of the reasons why your child picked a sport or hobby is because someone he looks up to influenced him, and that shared interest creates a sense of relatedness. But it's a different matter if, for instance, the child took up basketball only to please his dad who was the Most Valuable Player in his college days and expects his son to carry on the legacy.

• When your child expresses frustration or discouragement and is on the verge of giving up, do you reprimand him or do you look for ways to show your support?
Don't just say, "You can do this!" Instead, roll up your sleeves and get in the ring with him. Show up at practice and rehearsals. Sometimes, your time and presence speak much louder than a mere pep talk, and bring a more uplifting impact when your child feels discouraged.

Mom to a 17-year-old son and 7-year-old daughter, Angela Abaya-Garcia earned her master's degree in Psychology from the Ateneo de Manila University. She is currently pursuing a PhD in Educational Psychology at De La Salle University (Manila), where she also teaches undergraduate and graduate courses on child development, research methods, learning and teaching. 

What other parents are reading

Celebrate your pregnancy milestones!


Enter your details below and receive weekly email guides on your baby's weight and height in cute illustration of Filipino fruits. PLUS get helpful tips from experts, freebies and more!

You're almost there! Check your inbox.


We sent a verification email. Can't find it? Check your spam, junk, and promotions folder.

Trending in Summit Network