When You Allow Your Kids To Fail, You Are Teaching Qualities That Last A Lifetime Experts Say

Allowing kids to fail is essential in teaching independence, resilience, and ultimately, success.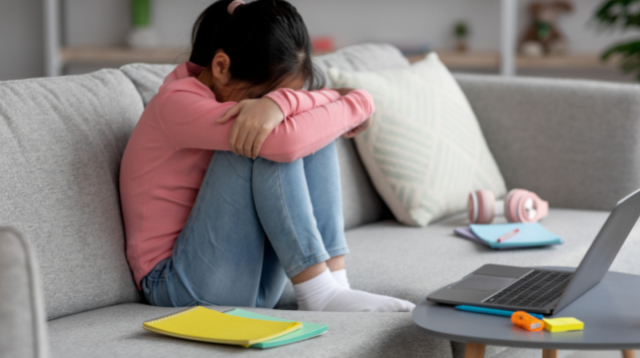 For a very long time, many parents regarded failure, as just that, failure—the absence or lack of success. For the longest time, society regarded failure as something negative, something that must be avoided at all cost, and something that is looked down upon.

It is ingrained in modern society that it was inevitable for children to regard failure the same way their parents did.

Among children, failure was mostly refelected in the grades they took home to mom and dad. A failing grade may mean disappointing one's parents, or worse, getting scolded.

RELATED: A Parenting Expert Shares 5 Situations Where She Will Let Her Son Fail

However, psychologists, educators, child development experts have stressed over the years that failure is a vital part of life—and success.

Kim Metcalfe, a retired professor of early childhood education and psychology and author of Let's Build ExtraOrdinary Youth Together, in an interview with Huffpost, said that "parents who give permission for kids to fail are building social and emotional skills and qualities that last a lifetime."

Among these skills are persistence, positive self-image, self-confidence, self-control, problem-solving, self-sufficiency, focus and patience, she added. The same article emphasized on the need for parents to take a step back from protecting their children from failure and disappointment because they are part of growing up.

'The more we allow them to handle their own failures, the faster they will learn how to cope, bounce back, and carve their own path to success.'

Teaching your children how to fail may sound like the most ridiculous thing you've ever heard because most of our lives we have been taught that the parents' role is to teach their children how to succeed. However, pundits are quick to point out that teaching them how to fail is essential in teaching them independence, resilience, and ultimately, success.

ADVERTISEMENT - CONTINUE READING BELOW

Amanda Minstzer, PsyD, a clinical psychologist at the Child Mind Institute, said that it is important for children to develop the ability to tolerate imperfection or that something is not going your way.

MORE STORIES ON RESILIENCE:

"Building that skill set is necessary for kids to be able to become more independent and succeed in future endeavors, whether it's personal goals, academic goals, or just learning how to effectively deal with other people," she said.

In teaching children how to fail, Minstzer enumerates some approaches parents can consider to turn failure into something positive.

5 ways parents can turn failure into a positive learning experience

1. Show empathy.

Never brush off a child's feelings and say lines like "okay lang yan, bawi ka nalang next time." Such words are tantamount to brushing off and invalidating your child's feelings.

What you can do is recognize and acknowledge the distress the child is feeling and use a more emphatic language along the lines of, "I see you're really disappointed, I know you really wanted to do better."

2. Talk to them about your own failure.

The best way to convince them that failure is part of life is by sharing an instance in your own life when you encountered failure. It could be that time when you didn't get the promotion you wanted or get into a club in high school that you wanted so badly to be part of.

CONTINUE READING BELOW

Recommended Videos

RELATED: Why I Am Allowing My Child to Fail

More importantly, share with them how you handled feelings of disappointment. "Kids aren't necessarily exposed to the reality that life includes mistakes, missteps, and even failures," says Dr. Minstzer.

"As much as everyone likes things to go according to plan, it's important to teach our children that it is also okay when they don't," she adds.

3. If they fail, turn it into a teachable moment.

Take advantage of the situation by teaching them the value of learning to accept so they could move on to the next step, which is knowing what to do so the failure won't happen again. 

If the child failed in a subject, perhaps, he can explore new ways of studying, add in more review time, or discuss with his teacher which part of the lesson confuses him. "It's a balance of acceptance and change," Dr. Mintzer says. 

4. Allow kids to fail.

It is very hard for parents to resist the instinct of protecting their child from failures but the more we allow them to handle their own failures the faster they will learn how to cope, bounce back, and carve their own path to success.

There will be lot of trial and error, but in the end they will learn how to sharpen their problem solving skills,  build resilience, and develop confidence. 

All of these they can apply the next time they encounter failure. 

RELATED: Groom Your Kids For Success: Get Them Out Of Their Comfort Zone

ADVERTISEMENT - CONTINUE READING BELOW

5. Explore therapy.

If you child begins to be hard on herself or experiences anxiety due to fear of failure, seeking professional help can be an option. Approaches such as exposure therapy 'where a child is exposed to things that aren't perfect' may be used, suggested Dr. Minstzer.

An example of this kind of therapy would be teaching the child that misspelling some words are okay and she just needs to keep going, she expounded.

Parents, on their own, can also find their own solutions, like perhaps, transferring the child to another school if her old school doesn't motivate her to learn. 

There is no easy process to overcoming failure but parents can help their children navigate the different ways they can handle it. It's the only way they can develop resilience and turn something that has been regarded as negative like failure into something positive. 

What other parents are reading

Celebrate your pregnancy milestones!


Enter your details below and receive weekly email guides on your baby's weight and height in cute illustration of Filipino fruits. PLUS get helpful tips from experts, freebies and more!

You're almost there! Check your inbox.


We sent a verification email. Can't find it? Check your spam, junk, and promotions folder.
Trending in Summit Network