The Secret to Raising Accomplished Kids Starts With the Letter 'E'

Being gifted or smart has little to do in a child's success.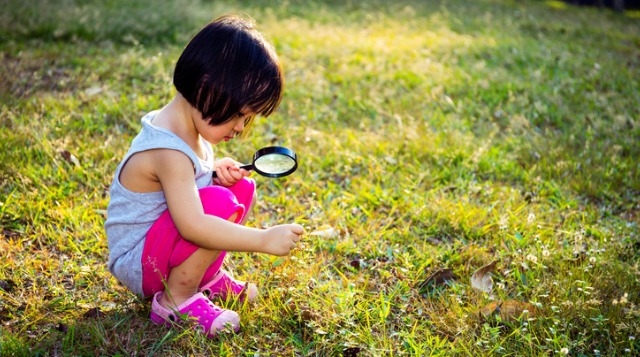 Have you seen the recent survey by JobStreet Philippines? It takes a look at the schools where the best fresh graduate hires come from based on employers' perceptions. You probably guess the University of the Philippines, Ateneo De Manila University or De La Salle University, and you are right. They are in the top five, but none of them placed number one.

For the second year in a row, the top spot goes to the Polytechnic University of the Philippines. If you refer to the basis for hiring, employers point to the field of study and salary, but there was another key factor why bosses preferred PUP grads -- attitude. (You can read the rest of the survey results here.)

Over the years, experts have redefined intelligence, and it is clear that being smart or having talent does not necessarily ensure your child a successful future. Having the right attitude is key, and as we keep saying here, making an effort is another. Bestselling author and speaker on leadership and success, Arel Moodie, agrees. 

"[Effort] is one thing that nobody can give to you. It is the only thing you can give to yourself that makes the biggest difference: effort," Moodie said in a TEDx Talk. 

"Effort is everything," he added, and it can work with any aspect of life -- in school, in career or business, and even in marriage. 

What other parents are reading

Moodie shared he aced his school exams without studying. However, in junior high that changed and he was having a hard time in school. He felt he could not do anything about it because he was the "smart guy," after all. Moodie's fear that people were finding out that he was "not smart" almost cost him to fail his Science subject and not graduate. 

Finally, Moodie's dad talked some sense into him. "We are all given the problems we were supposed to be given so that we can face them, overcome them, and then that is when we become the person we were meant to be," Moodie recalled his dad telling him.

"Effort is more important than where you are going...the money you have in your bank account...My effort will see me through," Moodie stressed. 

Moodie reports that his effort -- from tutorials to one-on-one discussions with the teacher to practicing answering sample problems -- paid off and he graduated. 

Effort is another key ingredient to Stanford psychology professor Dr. Carol Dweck's theory about growth mindset. If you associate effort and hard work with success, you have many options to address your weaknesses, rather than to rely on innate intelligence or talent.  

ADVERTISEMENT - CONTINUE READING BELOW

What other parents are reading

Anything is possible if you put more effort into it -- and everyone is born with it. The simple act of learning how to tie shoelaces is proof that everyone is capable learning or solving a problem--you just have to make an effort. 

So what can you do as parents to try and motivate kids to exert more effort into accomplishing their goals, whether it's a simple homework or riding a bike? 

1. Get involved in your kids' endeavors.
Talk to her about school and what she learned. A study found that parents' effort is more important for a child's education than the school's effort, which in turn is more important than the child's effort. Be genuinely interested in her projects and let her know that you are available to help -- and not just with homework. 

2. Reward effort rather than outcome. 
"Kids respond well to social reinforcement like praises, hugs, high fives, and those kinds of things, then they start to achieve because it feels good for them," says neuropsychologist Laura Fuhrman of the Child Mind Institute. However, it should be clear that you value their hard work and that they did not give up even if things are not easy.

What other parents are reading

3. Focus on the positive.
Stop hovering. Let the children try and make mistakes or fail. Concentrate on the lessons and not what your child did wrong. Offer encouragement and not criticism, writes psychology professor Kenneth Barish for The Huffington Post. Sometimes, the negative consequences of their actions are what makes kids takes lessons to heart.  

CONTINUE READING BELOW

Recommended Videos

4. Help them see the bigger picture. 
Remind (not nag!) kids why they need to persevere. They may feel very passionate about being a doctor someday or having enough money to travel the world. Link these long-term goals to a difficult activity. It "can make the work feel more personally fulfilling," says Dr. Fuhrman.5. Enlist strong reliable support.

5. Enlist strong, reliable support.
If it is school, talk to your child's teacher and discuss with her your concerns and find out your options. They can give you feedback and suggest if a tutor or a mentor. If it is a personal project, as parents, you have to be both on board with nothing but full support. Never give up on them, and they will never give up on themselves.  

Remember, the goal is not for your child to finish his education on top of his class. It's about the effort he puts into achieving her dreams. "With effort, you will take advantage of every opportunity that's in front of you. You will take advantage and create opportunities you did not even know exist," Moodie says.

You can watch Arel Moodie's full TEDx Talk here. 

What other parents are reading

Celebrate your pregnancy milestones!


Enter your details below and receive weekly email guides on your baby's weight and height in cute illustration of Filipino fruits. PLUS get helpful tips from experts, freebies and more!

You're almost there! Check your inbox.


We sent a verification email. Can't find it? Check your spam, junk, and promotions folder.
Trending in Summit Network