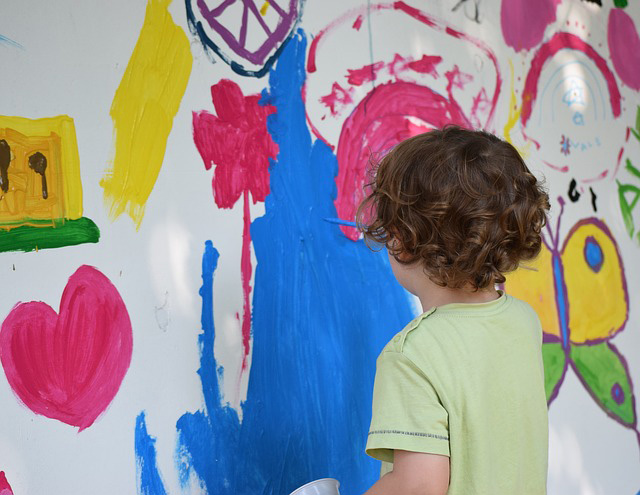 Photo from Pixabay

A recent survey has shown that the number of children affected by autism have jumped to 1 in 45 in 2014 compared to 1 in 80 from 2011 to 2013 in the U.S. This isn't cause for alarm however, as the rise is more likely due to more effective approach in assessing the frequency of the developmental disorder. It boiled down to how the questions were phrased this time around.

The research was done by the Center for Disease Control and Prevention's National Health Interview Survey in the U.S. According to the report, the new survey paints a more accurate picture of the number people with Autism Spectrum Disorder compared to those done before.

"The question wording was expanded to include more specific details on what constituted an autism spectrum disorder," says the report. Autism is not more prevalent now than before. The number of people affected by it remains the same, there is however a change in how the survey was conducted.

More than 11,000 families participated in the survey done in 2014. This time around, the survey asked parents specifically about autism, Asperger's disorder, pervasive developmental disorder or autism spectrum disorder in their children ages 3 to 17. 

Previous surveys did not include Asperger's. In addition, autism was included in a long list of disorders that also included Down syndrome, cerebral palsy, diabetes, arthritis, and heart conditions. 

"There have been some significant changes in the way that they are asking the questions," Katie Walton, an autism researcher not involved in the CDC survey, told AFP. "What we call an autism spectrum disorder now is a much wider group of symptoms than what we called autism in the past, so I think that captures a larger number of children that might have received other diagnoses in the past," she adds.

Some signs that your child may have autism include: impairments in language and communication skills (speech delay, talks in jargon, etc.), impairment with social skills (has trouble with eye contact, doesn't play with other children, etc.) and engages in repetitive behavior (arranges objects in a line, gets upset with routine changes, etc.). 

"You don't need to see all of these signs in one child for him to be diagnosed with autism. Each child has unique symptoms, thereby warranting early developmental assessment," says Dr. Sumpaico-Tanchanco, a developmental-behavioral pediatrician at The Medical City and faculty member of the Ateneo School of Medicine and Public Health. "Some children may already exhibit signs as early as 15 to 18 months," she adds.

Though autism can not be cured, early intervention is key to avoid the full effects of the developmental disorder and help your child reach his full potential. Dr. Tanchanco, recommends all children to undergo an autism-specific screening at 18 months. She also stresses the importance of undergoing routine developmental screenings at 9 months, 18 months, 24 months, and 30 months. 


Sources:
Nov. 13, 2015. "CDC: Child Autism Rate Now 1 in 45 After Survey Method Changes". healthday.com
Nov. 13, 2015. "Autism rate doubles in US to one in 45 kids: survey". businessinsider.com