A Quick Overview of Attention Deficit Hyperactivity Disorder

Learn the symptoms and when to consult a doctor.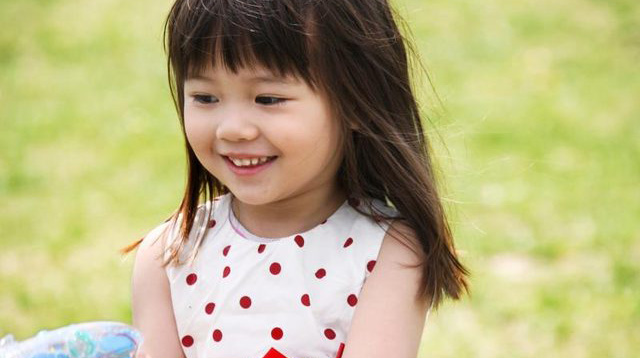 Each year, during the third week of October, the Philippines celebrates Attention Deficit Hyperactivity Disorder Awareness Week, and this year the Department of Health (DOH) marked the occasion with an infographic of some signs and symptoms of attention deficit hyperactivity disorder (ADHD) on their Facebook page. These signs and symptoms are:

Nahihirapan mag-focus o mag-concentrate (Difficulty focusing or concentrating)
Nahihirapang i-express ang sarili (Difficulty expressing oneself)
Madaling mairita (Irritable)
Pagiging malilimutin (Forgetful) 
Hindi mapakali (Fidgety) 

"By understanding the disorder, we learn to provide genuine care to persons with ADHD at the same time become part of the support system to their families. We are also able to appreciate the capabilities of persons affected by this disorder," says Department of Social Welfare and Development (DSWD) Secretary Judy M. Taguiwalo. See what events are happening this week in observance of ADHD Awareness Week here. 

What is ADHD
Worldwide, 4 to 5 percent of children are affected by the neurobiological disorder, says the National Council of Disability Affairs (NCDA). Because of this, ADHD is the most commonly diagnosed behavioral disorder in children, says The New York Times, and can persist through adulthood. "One third to one half of children with ADHD continue to have symptoms of inattention or hyperactivity-impulsivity as adults."

Children with ADHD may have trouble paying attention, act without thinking or are very impulsive, and be overly active. Of course, children can be like this sometimes, especially at a young age, but for kids with ADHD these behaviors are present all the time and do not go away or lessen on their own. Their symptoms can have major negative impact on their lives, especially at home, in school and with their relationships. 

Is there a way to prevent ADHD? As of now, no. "The cause(s) and risk factors for ADHD are unknown, but current research shows that genetics plays an important role," says the U.S. Centers for Disease Control and Prevention (CDC).

ADVERTISEMENT - CONTINUE READING BELOW

What other parents are reading

Does your child have it
"A preschooler may be at risk for ADHD if he is exceptionally hyperactive, inattentive, and impulsive most of the time, as compared to other kids his age," Francis Dimalanta, M.D., developmental pediatrician at St. Luke's Medical Center in Quezon City told SmartParenting.com.ph. However, children below 5 years old are rarely diagnosed with ADHD, he adds. 

The average age of ADHD diagnosis for children is 7 years old, according to HealthLine. It's simply because most children aren't checked for it until they're school age, says WebMD. Following guidelines from the American Academy of Pediatrics, however, children as young as 4 years old can be diagnosed with ADHD. 

Sometimes, ADHD is diagnosed late. For an adolescent or adult to receive a diagnosis, symptoms must already be present in them before 12 years old, says the U.S. National Institute of Mental Health (NIMH). 

Symptoms
Dr. Dimalanta has already named the three main umbrella symptoms of AHD. Again, these are: inattentive, hyperactive and impulsive. Let's break it down to specifics:

Inattention 

Has problems keeping attentive when it comes to tasks, play, and also conversations, lectures and when reading
Has difficulty finishing a task like schoolwork or chores
Does not seem to listen when spoken to
Easily distracted
Quickly loses focus and gets easily sidetracked
Avoids or dislikes tasks that require sustained mental effort
Overlooks or misses details; Makes careless mistakes in schoolwork and other activities
Has trouble organizing tasks and activities; Has poor time-management skills and is messy with belongings
Loses belongings like school supplies, toys, books, pencils, papers and other necessary daily items
Forgetful in daily activities such as chores

CONTINUE READING BELOW

Recommended Videos

Hyperactivity

Fidgets and squirms when seated
Leaves his/her chair when staying seated is expected, like in a classroomTalks excessively
Runs around or climbs things in situations where it is inappropriate

Impulsivity

Has difficulty waiting his/her turn
Speaks over someone in a conversation, blurts out an answer before a question is finished and finishes other people's sentences
Interrupts or intrudes in others people's games, conversations and other activities

Symptoms of ADHD in a person can change over time and can differ per person. Some have more of one group than the other, or have more of two. In young children, hyperactivity and impulsivity is often the most prominent. In school age children, inattention is most prominent as more signs of it appear in schoolwork. Hyperactivity may lessen during adolescence but impulsivity and inattention may remain. During this time, teens with ADHD also stuggle with relationships and antisocial behaviors. "Inattention, restlessness, and impulsivity tend to persist into adulthood," says the NIH. 

What other parents are reading

How it is diagnosed
So when do you consult a doctor for your child's hyperactivity? "If these actions already interfere with a child's ability to perform in school, in public places, and at home -- whether at work or at play -- then this warrants a formal diagnosis by a developmental pediatrician," Owen Villar, an occupational therapist who runs Kids Can Do Special Education School in Marikina City, told SmartParenting.com.ph. 

If your child is suspected to have ADHD, your doctor will guide you through what to do next. You will also most likely be involved in the evaluation process. It is possible that the doctor looks for other developmental or health problem in your child as at least one usually accompanies ADHD. 

How it is treated
ADHD can be managed through a combination of therapy and medication. "For preschool-aged children (4-5 years of age) with ADHD, behavior therapy is recommended as the first line of treatment," says the CDC. 

Older children may be prescribed drugs. For adults, this is often the first treatment, says the U.K. National Health Service. "Certain medicines assist people with ADHD in their focus and task commitment. Methylphenidate drugs (like Concerta, Ritalin LA, Focalin XR, or Metadate CD) affect chemical signals in the central nervous system, helping those with ADHD to perform better in school or work," writes special education specialist Frances Olivia Mijares-Magtoto in an article on SmartParenting.com.ph.  

However, she reminds parents to take precaution regarding the use of these drugs. "Any medication has certain side-effects so parents must choose one that has consequences that are acceptable to them and their child. It's advisable for parents to make informed choices, thus research is well advised."

Parents, and sometimes teachers, often play an important role in a child's treatment. Support, follow-up and goal-setting are crucial.

"If you think your child has ADD or ADHD, seek professional advice and proper diagnosis as soon as possible. In the context of special needs, catching them early is essential," adds Mijares-Magtoto. 

References: National Institute of Mental Health, Centers for Disease Control and Prevention, National Health Service, HealthLine, WebMD, The New York Times

Image is for illustration purposes only. 

ADVERTISEMENT - CONTINUE READING BELOW

What other parents are reading

Celebrate your pregnancy milestones!


Enter your details below and receive weekly email guides on your baby's weight and height in cute illustration of Filipino fruits. PLUS get helpful tips from experts, freebies and more!

You're almost there! Check your inbox.


We sent a verification email. Can't find it? Check your spam, junk, and promotions folder.
Trending in Summit Network