Is My Child Just Makulit or Does He Have ADHD?

A developmental pediatrician talks to us when a child's hyperactive ways may be ADHD.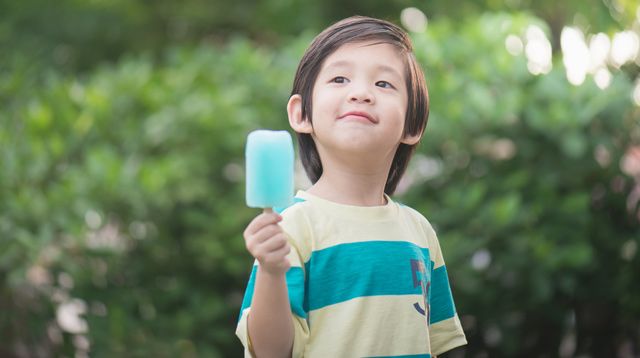 These days, the acronym of "ADHD" gets brandished when people are faced with boisterous and rambunctious kids, as if sobrang malikot is not typical behavior of an active 2-year-old.

As developmental and behavioral pediatrician Dr. Ma. Theresa Arranz-Lim, a co-founder of the ADHD Society of the Philippines, points out, "Parents can get attention deficit hyperactivity disorder (or ADHD) wrong when their expectations from their child is a little too much for the child's age. For example, a 2-year-old, malikot talaga 'yan." 

So when do a child's hyperactive ways become a concern? Dr. Lim, who holds clinic at The Medical City in Pasig City, takes us through the symptoms of ADHD.  

What other parents are reading

1. Is my child too malikot for his age?
"Developmental pediatricians like to say that what the typical 2 -year-old is like -- malikot, makulit, defiant, will not obey right away, or will delay obedience. And that's what a child with ADHD is like at 6 years old," said Dr. Lim. 

The signs of ADHD typically manifest around preschool-age. "For a 4-year-old, when you tell them to sit down, they should stay put for at least 15 to 20 minutes. For a 6-year-old at least an hour or a class at school," said Dr. Lim. "Diagnosis is around 4 to 6 years old, but parents see the trend of their child's behavior over time."

A parent may have already noticed signs at a young age, but he isn't sure. It's when the child starts school that more obvious signs start to show. Your child can't seem to follow instructions, for example, yet everybody else in his class can do so. "That's usually when a parent starts thinking that there really may be a problem that needs to be addressed," Dr. Lim adds.  

ADVERTISEMENT - CONTINUE READING BELOW

What other parents are reading

2. Does my child exhibit the core symptoms of ADHD?
A child with ADHD will show hyperactivity, impulsiveness, and inattention. "The combination of the three in varying degrees is what would constitute ADHD," said Dr. Lim. 

Hyperactivity
They squirm and fidget because they are restless. "They can't stay seated, or they can look anxious because they're always toying with things."

Impulsiveness
As Dr. Lim explains, this lack of control over their impulses is what often gets someone with ADHD into trouble. "They think of something they want to do, and they do it right away without thinking of the consequences. You'll see this when they do things they're not supposed to like cut in line or when someone is trying to explain something they butt in all the time. They can't wait."

Inattention
"They can be very forgetful. They make careless mistakes. They lose things. They don't focus on the right thing. Sometimes, they can also [have] hyperfocus, or they don't know when to budget their attention for something that's more important. For example, they like to draw or watch television, but they can't disengage easily. They stay with an activity for hours on end, and they get very upset when you make them stop."

What other parents are reading

3. Can my child follow clear and specific rules?
To avoid jumping to conclusions, Dr. Lim recommends managing a child's hyperactive behavior by using this discipline technique: Set clear rules and boundaries for your child to follow. "Be specific. Say something like, 'I want you to sit here and not touch anything while you wait for me to finish.' Tell your child exactly how you expect them to behave."

Children who don't have ADHD may struggle, even become defiant, with rules. You can expect these from toddlers and preschoolers who want to express their independence; everything is suddenly a "no." But they will eventually learn to follow the rules especially when apply it consistently. 

For kids with ADHD, problems with inattention, hyperactivity, and impulsiveness are present all the time and do not go away or lessen on their own. 

"ADHD is definitely not an attitude problem," said Dr. Lim. "It's not an attitude problem because your child knows what she has to do, but she may not be able to. It's a brain-based condition. Doctors found that in individuals with ADHD, certain chemicals in the brain are not secreted efficiently which causes the behavior problems." 

CONTINUE READING BELOW

Recommended Videos

What other parents are reading

4. Is my child's behavior consistent wherever he is?
Those of you who have preschoolers will note how your child's behavior at school tends to be different at home. In the presence of an authority figure like a teacher, your Tasmanian devil of a son suddenly becomes an angel.

In the process of diagnosing your child whether he has ADHD or not, a developmental pediatrician will talk to your child's teachers, caregivers and other adults he interacts with to check for consistency in his behavior. When the core symptoms we mentioned above is present in two or three settings, ADHD may be considered. "When you can't manage behavior as expected in several settings, then it [could be the] disorder," said Dr. Lim. 

As it is with a lot of conditions, it's important to know your child well. "Parents should be prepared to understand their children and to see what they can expect to be normal. We don't like to jump the gun or to label."

At the same time, don't hesitate to consult a doctor if you feel there's something wrong. "Early diagnosis is crucial. I have patients whose conditions were detected early. Parents were able to arm themselves properly and redirect the energies of their children into sports, creative projects or even academics. They are now successful adults." 

The ADHD Society Philippines will celebrate the National ADHD Week in the country from October 16 to 21. One of the highlights of the week is the ADHD Congress to be held on October 21 with the theme "Embracing ADHD." Find details on all the events at Adhdsocphils.org. 

ADVERTISEMENT - CONTINUE READING BELOW

Celebrate your pregnancy milestones!


Enter your details below and receive weekly email guides on your baby's weight and height in cute illustration of Filipino fruits. PLUS get helpful tips from experts, freebies and more!

You're almost there! Check your inbox.


We sent a verification email. Can't find it? Check your spam, junk, and promotions folder.
Trending in Summit Network