Plantation Bay's Response To A Mom's Review Is Offensive To ALL Parents

Yes, all, not just a parent whose child has special needs.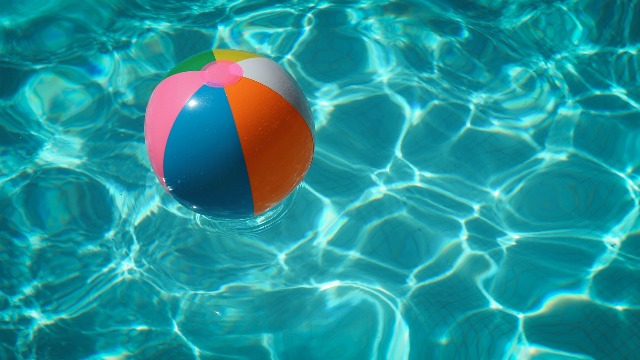 Plantation Bay Resort And Spa, you have a crisis in your hands. And you may want to stop replying and get an expert opinion.

Autism Society Philippines has put up on its website the experience of one of the resort's guests whose child has autism.

The mother spoke about her bad experience in a review on Tripadvisor's travel website, calling Plantation Bay "not an ideal place for a child with special needs."

What was the problem? Her child was "squealing in delight" each time he jumped into the pool. The mom explained he reacts this way whenever he wants to express joy or happiness. However, two lifeguards told her it — yes, the squealing — was not allowed, even when she said her child has special needs.

The mom tried her best to calm her son down, even though "quite frankly it was a difficult moment," she wrote.

"Every time Fin jumps in the water he'd be so happy that he'd laugh and squeals again. I tried hushing him and at one point tried to cover his mouth."

In her review, the mom wrote: "It's a discriminating experience. We often get this a lot. When normal people who are ignorant of people with special needs, give us that stare of please control your child.

"My Fin is a happy child. He has autism. He is special. Very special! I will never consider staying here ever again. No luxury of this proportion can make this experience okay because that is not what we need."

ADVERTISEMENT - CONTINUE READING BELOW

The resort did not take to the one-star review kindly. It had a four-paragraph response (that was later edited, more on it below), which the ASP describes as "harsh." (As of this writing, the resort's reply is still on Tripadvisor.)

We do not understand how a resort that touts itself as "child-friendly" can answer this way.

UPDATE: Read Plantation Bay's apology here. 

The resort insisted it made the right call and defended its "strict policies on noise-making," which are "in our website, in our confirmation letter, and in social media."

Then it added the following that shamed the mom further:

"If she were truly concerned for her child's welfare, a person who doesn't want, or is unable, to control her child, should have read and noted our policies before choosing Plantation Bay. These policies are in our website, in our confirmation letter, and in social media.

"Therefore this parent is trying to blame the resort for her own failure to look after her child's interests. While we are sorry that we are not the right resort for this parent and child, we hope that in the future other parents who want their children to scream constantly and bother other guests, will do their homework and choose another resort, one which doesn't care about the 99% of guests who want to relax in peace and quiet."

ASP commended the mom for speaking out and called Plantation Bay's response "ignorant."

"It is assuming the worst of their guest and her child with a disability. The first part of the response is ignorant of what the autism spectrum is — even going as far as to shame the parent and question the veracity of the child's diagnosis."

ADVERTISEMENT - CONTINUE READING BELOW

Recommended Videos

Yes, the resort questioned the mom's claim that her son has autism. ASP has a screenshot of Plantation Bay's initial reply to the mom on Tripadvisor (the screenshot may be found here).

This part was the first paragraph on the screenshot. It can only be described as alarmingly offensive to any parent.  

"For your information, uncontrolled shouting is not a symptom of autism. On the contrary, autistic children tend to be silent, non-verbal, and overwhelmed and withdrawn when faced with strangers. In fact, it is regrettably true that an autistic child will not be happy in any public situation where they are faced with many unfamiliar people and surroundings. Google "Autism" and verify this for yourself. Therefore this parent is most likely deliberately lying, or has been given an incorrect diagnosis of autism, when what the child more likely has is a lack of discipline due to simple parental neglect. Children scream because they hope to attract the attention of parents who customarily ignore them, or because they hear screaming between their parents at home. If their parents would pay attention to them, and would refrain from screaming at each other, there would be no need for the child to scream. In our experience, one word from a responsible parent is enough to make a child quiet down."

As ASP pointed out, "A disability-compassionate and sympathetic hospitality organization would have gone the extra mile to understand their customer's perspective. Instead, the resort went the other direction."

Read ASP's full response here.

ADVERTISEMENT - CONTINUE READING BELOW

Celebrate your pregnancy milestones!


Enter your details below and receive weekly email guides on your baby's weight and height in cute illustration of Filipino fruits. PLUS get helpful tips from experts, freebies and more!

You're almost there! Check your inbox.


We sent a verification email. Can't find it? Check your spam, junk, and promotions folder.

Trending in Summit Network