11 Things Homeschooling Moms Know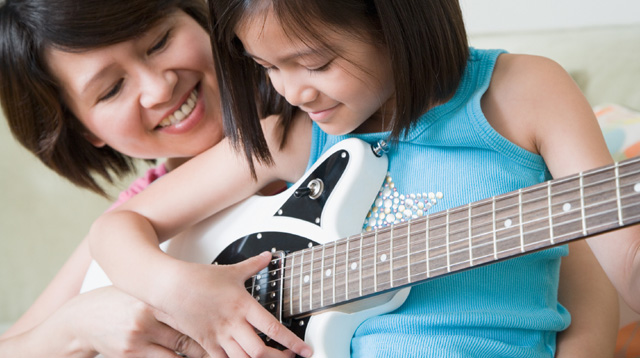 Homeschooling seems to be gaining popularity here in the Philippines and in other places around the world for several reasons.

Some parents cite values and religious beliefs as their main "why's" for homeschooling, while others cite flexibility and less pressure on the child. The reasons actually vary per family, and no homeschooling family is alike in that sense.

While homeschooling is not for everyone, most homeschoolers will probably tell you that it's definitely worth exploring. These moms share why, and tell us what they now know:

1. Homeschooling is a family affair.
"I've learned that homeschooling is not only for my children; it is also for me, my husband and my children's grandparents. Homeschooling has given us the environment to experience learning together as a family. In other words, we — the parents — are also being homeschooled." - Joan Calisog, stay-at-home homeschooling mom to three kids

What other parents are reading

2. Homeschooling nurtures curiosity, and allows for exploration and discovery.
"Homeschooling continues to give us the opportunity to capture our children's natural inclination to curiosity. It gave us the freedom to let them explore and discover during the early years, imbibing a 'love for learning' rather than quenching it. The joy of learning is one of the fruits, and it truly has been a joy!" - Gina Guerrero-Roldan, hobbyist and homeschool nanay to Alab, 8, Ilaya, 5, Leon, 3, and Narra, 1


3. Homeschooling is all about the child, not the curriculum.
"You don't need fancy art projects, amazing experiments or cute printables to homeschool. We sometimes get bogged down planning and executing the perfect lesson that we don't realize that kids get so much out of simple things: reading great books, exploring new things, and talking to someone who will listen and take their questions seriously. It's not about the lesson. It's about the child." - Denise Pena, Redwood School directress, homeschooling mom of three kids (Grade 2, PreK, and toddler aged)



ADVERTISEMENT - CONTINUE READING BELOW

4. It's normal to have challenging days.
"Here's a homeschool truth: It's normal to have 'off-days' and 'day-offs'. I've learned the hard truth that there will never be a perfectly smooth homeschooling set-up, and that's okay. There will be days that will test your patience — those 'off-days', when everybody seems to be grumpy. And there will be days when everyone's just tired and in need of a 'day-off', like a family vacation or alone-time." - Anna Leah Cantos, homeschool mom to Sam, 9, Ley, 8 and Meg, 5


What other parents are reading



5. Homeschooling helps you grow as a parent.
"Homeschooling is not really schooling for us; it's more of an objective family bonding activity. We focus on activities that let each and every person in the family get to know one another (especially the child), while learning something relatable to academic and general life. We get to understand our child's learning style and how he wants to be coached — this allows us to be better parents. Every day is filled with mental, emotional, spiritual and physical discoveries, and our bond as a family becomes tighter." - Jesusa Corazon Tan-Amoguis, work-at-home homeschooling mom to Amarri, 6


6. Homeschooling allows your child to learn in his/her own way.
"I started homeschooling with the thought of helping my daughter because she was having a hard time adjusting to regular schools. It was a case of learning while going through the process itself. No one in our family or in our circle of friends were homeschooling so I was forced to do my own research, read more and follow my instincts on how to go about homeschooling my kids.

"At first, I tried imitating what other homeschooling moms have been doing but I personally discovered that what works for them does not necessarily work for us. Every child learns in his/her own unique way and we are just mere facilitators.

ADVERTISEMENT - CONTINUE READING BELOW

Recommended Videos

"Observing my kids, I was able to form a style specifically customized for each of them, but it still varies from time to time — depending on what their needs are. Homeschooling provides us an opportunity to bring out the talents of our kids and develop their confidence." -  Thea Berida, homeschool mom to Thesa, 8, and Josef, 6 

What other parents are reading



7. Homeschooling often becomes a fun learning experience for the parents too.
"Homeschooling keeps the wonder of learning alive. One aspect of homeschooling that I enjoy the most is sharing the wonder of learning new things with my son, CJ. I never liked school as a child so it is a thrilling experience to explore the world and learn new skills in a classroom without boundaries." - Ciara Carranza, physician, homeschooling mom to CJ, 10


8. Homeschooling isn't just about academics.
"Homeschooling is intentional parenting and character education in one. It is not just about textbooks and academics. It is training your kids to have life skills, and building up their character according to the Word of God so that they face life with integrity, respect, responsibility, compassion and hard work." - Kat Cabezon, part-time interior designer, homeschooling mom to Lujean, 11, Andie, 3, and Keira, 3 months


9. Homeschoolers need to learn to deal with "interruptions."
"We should make room and be prepared for interruptions. For example: a phone call in the middle of an academic activity. How can we avoid this? Sometimes though interruptions are not necessarily distractions, like sudden or unforeseen craft inspirations. Or an illness in the family. Or community work. We should be ready, open and accepting of interruptions, while still keeping in line with our directions, set goals and expectations." - Alex Hao, childbirth teacher at The POD, homeschool mom to Amber, 18, Ashley, 15, Allegra, 11, and Nicholas, 7

ADVERTISEMENT - CONTINUE READING BELOW

 

What other parents are reading
10. Learning can take place at any time.
"Any time of the day is a homeschooler learning moment. Whether you and your child have just woken up; whether your child is taking a bath; or you are preparing meals; or just resting or relaxing — you can inject lessons or stories or songs and make it a learning experience, just like I do with my daughter." - Em Alcantara, musician and writer, homeschool mom to Ariadne, 5


11. Homeschooling is a "blessing."
"Homeschooling is a blessing. I feel blessed to see that my son is learning in the most practical way with me. And the good thing is that we are able to go to Mass as often as we can on weekdays." - Methel Alonzo, tutor, homeschool mom to Rafael, 7

Are you a homeschooling parent, or know anyone who is? Do you agree with the list? Share your thoughts with us in the comments below!
Celebrate your pregnancy milestones!

Enter your details below and receive weekly email guides on your baby's weight and height in cute illustration of Filipino fruits. PLUS get helpful tips from experts, freebies and more!
You're almost there! Check your inbox.

We sent a verification email. Can't find it? Check your spam, junk, and promotions folder.

Trending in Summit Network